"Sometimes I cried, I was so miserable. But it gave me motivation to grow my business faster."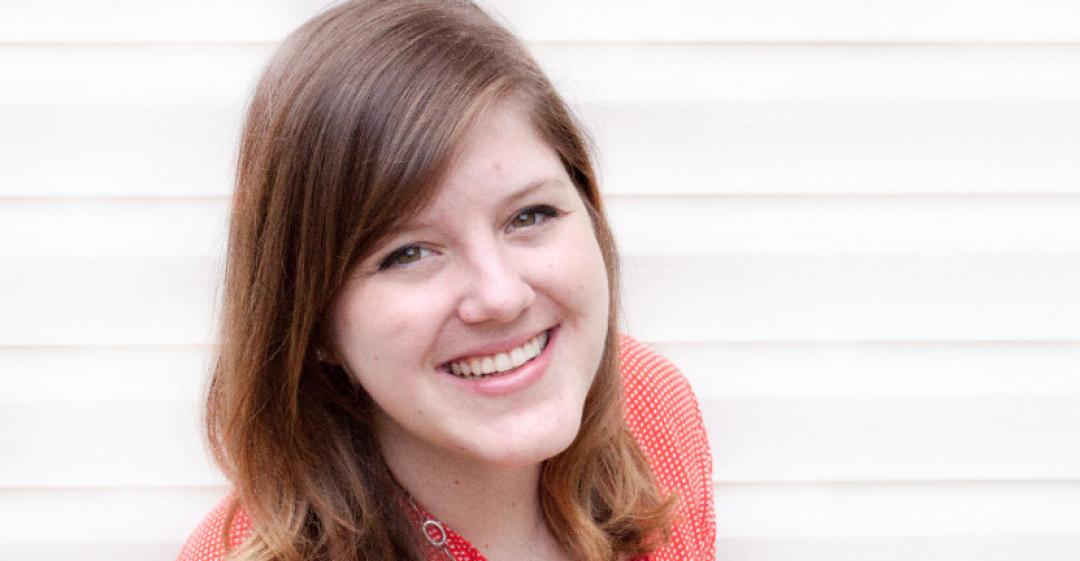 From Office Job to Own Business
What work were you doing previously?
I worked as a graphic designer on a team at a design agency.
What are you doing now?
I am currently self-employed, running Jess Creatives.
Through my business, I help entrepreneurs and non-profits with their graphic and web design needs. Many of my clients come to me overwhelmed or frustrated by design, and I help take care of that for them.
Why did you change?
I loved being a designer, but didn't love being in an office all day.
I didn't like how the business was run, which started to push me in the direction of going out on my own. I dreaded going into work every day. Sometimes I cried on my way home from work, I was so miserable. But, it gave me extra motivation to 'hustle' and grow my business faster.
I also saw a need for small businesses and non-profits to improve their branding and websites. They don't usually have large enough budgets to work with agencies, so that's where I come in to help.
I had envisioned working on Jess Creatives full time further down the road (in, say, ten years), but didn't think it would happen as quickly as it did. It came at the perfect time. It's been a rough year for my family (with loss to deal with), and having the flexibility to travel or take time off when needed has been a huge help.
When was the moment you decided to make the change?
Last year, the idea of working for myself became more and more enticing.
I was so fed up with my day job, and so exhausted with working long, late hours on Jess Creatives.
In the autumn, I looked at the numbers, and realised that I could do it – I could work for myself.
Are you happy with the change?
Absolutely.
My stress level is much lower, and I am incredibly happy doing what I do now. Sure, there are still some bad days, but it's so worth it.
My job allows me to form real relationships with other business owners that I work with, which is probably the greatest part.
What do you miss and what don't you miss?
I miss seeing people every day, and I miss the free lunches and holiday parties!
I don't miss the fake, petty office talk, or the stressful hours. I also really don't miss the commute or having to dress up every day.
How did you go about making the shift?
At the beginning of last year, I started to bring in more clients as I was doing a lot of social media marketing and networking.
I implemented systems in my business to keep myself and my client projects organised. My workload got to the point where I was working every night, and most of my weekends. I eventually had to start a waiting list.
Once I decided that I would be quitting my job, I drafted up a blog post to announce it, and an email to send to all of my current clients. On my first day of 'freedom', I sent these two things out. They got a lot of attention, and lots of new clients.
What didn't go well? What 'wrong turns' did you take?
I had a few (digital) product launches that didn't go well.
In the beginning, I also took on way too many projects at once.
Taking on too many projects mainly caused a lot of unnecessary stress. I had too many 'to-do's and not enough time in the day. The stress and lack of time mixed together started to cause a decline in the quality of work I was producing for my clients. I had to work late nights and on weekends (which I always try to avoid), to catch up and get to a point of balance.
Once I realised I was getting overloaded with projects, I started a waiting list and scheduled out client projects ahead of time. Now, I'm usually booked out about two months in advance.
Other than that, I don't think I had any huge wrong turns – at least not yet! (*Knocks on wood.*)
How did you handle your finances to make your change possible?
My husband and I saved what we could, and tried not to do any crazy spending.
We already had savings to help buffer us, if I didn't make enough money one month, but we've never had to use them.
We're also very diligent about doing a budget each month.
What was the most difficult thing about changing?
Time management has probably been the hardest thing.
I've always had to juggle the admin tasks, the designing, clients, etc., so that wasn't new. But when I had only a few hours to work at night, I didn't dilly-dally around. Now, I have more time to get things done, which sometimes causes procrastination.
I also work from home all the time (as opposed to coworking spots or coffee shops), so sometimes the dog, or friends, or the TV can be a distraction. I definitely have more flexibility that allows me to do some fun things here and there, but it's all about balance.
What help did you get?
I work with a virtual assistant to help me handle some of my admin tasks.
I've also taken some courses to help me streamline my project workflow and improve the client experience.
What have you learnt in the process?
In the general sense, I've learned a lot about managing a business, juggling projects, marketing myself, and customer service.
More specifically, I've learned that progress is better than perfection, that it's okay to say no, and that even we self-employed business owners still need breaks!
What would you advise others to do in the same situation?
Having a support system and having your finances in good order are the two best things I can recommend.
Not only were my family and friends excited for me when I made the shift, but so were my clients. That was a good indicator that this was the right move.
Also, there are no hard and fast rules in business (well, apart from a few non-negotiables). It's your business: do it the way you want. Doing things in your own personal style makes the whole process smoother.
What resources would you recommend to others?
Facebook groups have been a tremendous help to me.
When I first started doing freelance work on the side, I joined one Facebook group, and the people in there taught me so much about clients, blogging, websites, etc. People do share their own content, of course, but they're also really great about sharing new resources.
To find out more about Jessica's services, visit www.jesscreatives.com
What lessons could you take from Jessica's story to use in your own career change? Let us know in the comments below.