"It took me almost two years to accept the idea that I could work in another field."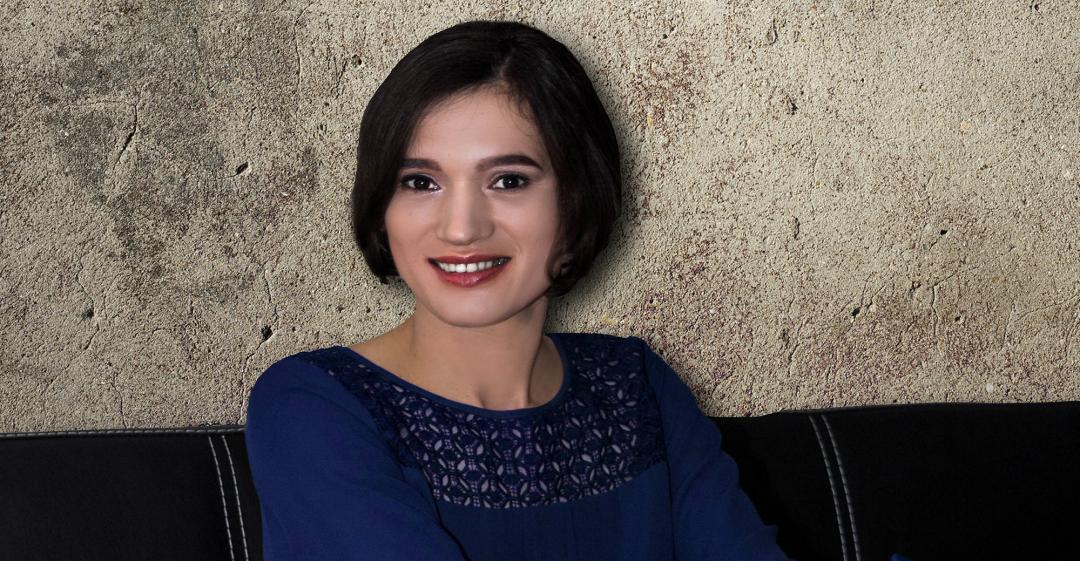 From Music to WordPress
What work were you doing previously?
I worked for ten years as a book editor in an academic music publishing house.
Also, I was a musicologist and piano teacher.
What are you doing now?
I build WordPress websites as a freelancer, and I'm in the process of becoming a WordPress Developer.
How did you feel in your work before you decided to make a change?
I felt I had hit my limit with the publishing industry, and that I wasn't able to develop further in my career or in my old workplace.
Also, I'd had enough of being surrounded by music, and I simply needed to do something quieter.
Why did you change?
I decided to change for financial and personal development reasons.
Also, I wanted to find something that I could do from home while raising my daughter.
It took me almost two years to accept the idea that I could work in another field, having worked in music my whole life.
When was the moment you decided to make the change?
It was during an internship I took part in with a public speaking school.
The school was run by a businesswoman I admired; I saw the advert on her Facebook page and sent in an application along with my CV.
During the internship I worked remotely from my own home, for around 20 hours per week. I coordinated the content editing, tracked and reported on site metrics, monitored the competition, and helped prepare a book for printing and launch.
It was the first time I'd ever worked in a non-musical business area. I loved it.
How did you choose your new career?
I left my old job without a plan.
When I locked my old office door for the last time, I had no idea what the next step would be. All I knew was that I needed a change.
I wanted to be well paid and to earn on a project-by-project basis. I also wanted something flexible that would allow me to take care of my daughter.
First of all, I tried piano lessons, but found that it wasn't financially sustainable. Then my husband suggested WordPress.
WordPress is to web development what Microsoft Word is to Microsoft users: it's not perfect, but it's friendly and handy. I found it was kind to beginners and it was easy for me to develop my skills. I fell in love with it because I was able to use both my creativity and my logical skills.
I was able to develop a valuable skill relatively quickly and without a huge amount of experience. And I was also very impressed by the friendly WordPress community, both in Bucharest and worldwide.
Through trial and error (taking courses, volunteering, etc.) I realised what I liked and what I disliked, and what could be a good fit for me.
Are you happy with the change?
Yes, very happy.
I love working with WordPress as a freelancer. And after 30 years of learning and working surrounded by musical notes, I now love to work in silence!
I'm very happy with the changes I've made in my life – not only professionally, but also on a more personal level.
What do you miss and what don't you miss?
I miss nothing.
I have everything I need: friends and relationships, projects, and time for my family.
How did you go about making the shift?
The first and most difficult part was accepting that I needed to experiment with new options.
My family supported me financially and gave me lots of encouragement. After trialling a few different things (a piano lesson business, running activities for kids, software testing), I discovered WordPress.
I started to learn by myself, then attended some classes to interact with other beginners, and made projects for myself. I took me six months of hard work to have enough courage to speak about my new activity.
I attended a lot of networking meetings: I volunteered at WordCamp (the WordPress annual Congress), and I found a friendly group in Bucharest called the WordPress Community Meetup. They accepted me as volunteer colleague without any recommendations, and helped me with books, courses and useful advice.
The most important action I took to make my career change happen was to get out (almost) every day. I made a strict programme for learning, development and networking every day, which I stuck to even though I had to work ten or more hours a day.
I never expected it to be easy. I had fully accepted that I was on a difficult adventure in 'discovering myself'. But 18 months after my last day as an employee, I looked back and realised that my career change journey had been one of the most profound and significant periods of my whole life.
How did you handle your finances to make your change possible?
The financial aspects were difficult, but not impossible.
My husband's salary covered our everyday costs, though everything had to be very carefully planned. To have money for development courses, and to help me transition between my old profession and the new one, I undertook some simple paid gigs – I made some books, did translation work for my mother's business, and gave a few piano lessons.
What was the most difficult thing about changing?
The most difficult part of changing was the new vocabulary, the new development languages, and the new responsibilities.
The quantity of information in my new sector is often overwhelming.
Also it's been tough being in a beginner position (at 35+) alongside much younger colleagues.
What help did you get?
First of all, my family (husband and daughter) understood that I needed more time for learning and practice (and less time for home activities). They accepted this difficult transition period in our lives.
I read articles on the Careershifters website.
It was also helpful meeting with various individuals and groups where I found recommendations and projects. Through this I was able to build a new professional network. Some of my friends also recommended me for different projects.
A trainee coach offered to work with me as and when I needed it.
And lastly, my first clients were musicians, colleagues and authors from the publishing house I worked at before.
What resources would you recommend to others?
The book Working Identity by Herminia Ibarra was a very useful guide.
I'd also recommend the movies The Intern and The Pursuit of Happiness.
What have you learnt in the process?
I can do anything with a good plan and good relationships.
Let me be wrong: I'd rather try and fail – it's better than doing nothing!
What would you advise others to do in the same situation?
Say YES to every opportunity: actually doingsomething is more important than waiting for the perfect opportunity.
Get out of your home. Only by doing activities and interacting with people can you develop trust in yourself and in a new career path.
Stop asking to be perfect.
Career change is life change – it's an adventure for a better life. And it's worth taking the risk.
What lessons could you take from Luminita's story to use in your own career change? Let us know in the comments below.