"I noticed that I was actively dreading returning to my job."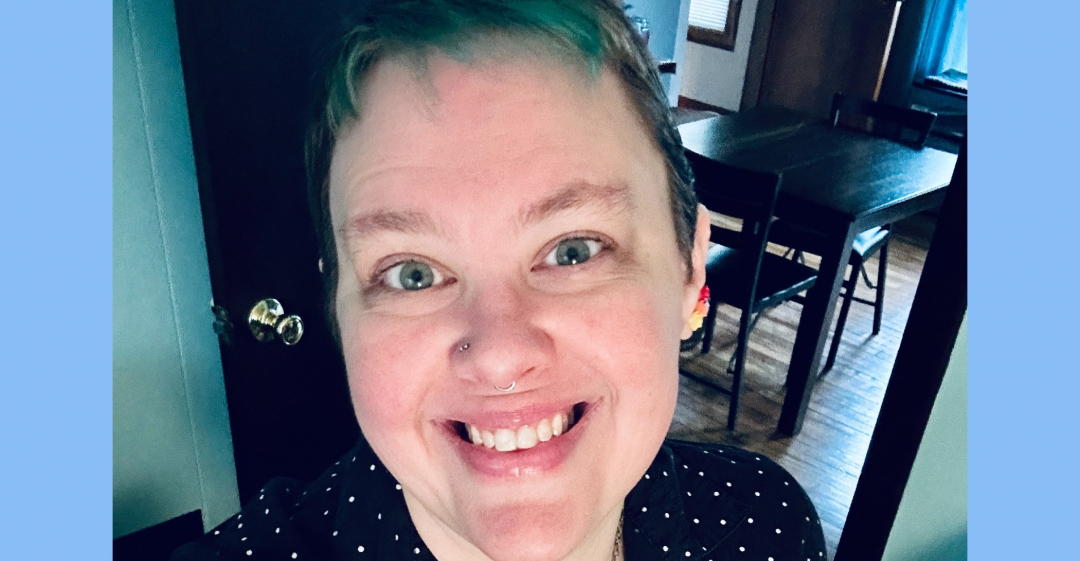 From Museums to Writer and Editor
What work were you doing previously?
I worked as a history museum professional for more than ten years.
Specifically, I worked in collections management/conservation, then I was a curator for a few different museums. I ended my career as the executive director for a small county historical society.
What are you doing now?
Now I'm a freelance personal finance writer and editor.
Why did you change?
My last year in museums was impacted by the pandemic.
I ended up having to leave my second to last position (as the curator for a regional and transportation history museum) in a hurry, after I was told that my pay would be cut if I stayed.
The museum was closed for several months during spring and summer of the first year of the pandemic, and without visitor and program revenue, the finances were very strained (a sadly common instance for museums at the time).
It was my intention to remain in that position for another year (I'd been there more than four years by that point), as I really enjoyed the work.
Unfortunately, the pay was not enough for me to be able to do much more than just barely stay afloat, and as I lived alone and wanted to be able to keep that lifestyle, I started looking for another position.
I was hired to become the executive director for a tiny historical society in a rural area in my region, and since I wanted to stay in this part of the country, I went for it. It turned out to be a poor fit, due to the remoteness of the area, and the job itself was disastrous for my mental health. I ended up in therapy.
The institution has now been through five executive directors in the last four years due to massive ongoing governance problems with the board of trustees (when I left I was replaced, and then my replacement was replaced, and now that person has also left).
When was the moment you decided to make the change?
I noticed that I was actively dreading returning to my last museum job when I had some time off for the festive break at the end of the first year of the pandemic.
I'd never felt that way before, and had always been the kind of person who loved my work.
Not long after, I began to look to change careers.
How did you choose your new career?
I focused my application efforts on roles that were fully remote (as I was tired of moving constantly for museum jobs that didn't pay enough).
I focused on digital content roles, as that career path has a lot of connections to what I did for museums (research, writing, and other content creation). I ended up getting hired to become a copy editor with an SEO marketing company.
I left this role recently, as my freelance work took off last year. I was making more money and enjoying the work much more, so I quit my employee role and am now a full-time freelancer.
Are you happy with the change?
Yes.
Now I have much more income and I really love the work I'm doing.
I was relieved when I switched from museums to editing, but I didn't really become happy until I reached a point with my finances where I could afford to quit my employee position and just be a freelancer.
What do you miss and what don't you miss?
I miss the work I did as a museum curator – specifically research, and writing and creating exhibits and public programs.
I also miss working with college and graduate students, who would intern at the museums I worked for to get experience in the field.
And I miss talking to museum visitors who enjoyed my work and learned from it.
I don't miss moving house every few years for jobs that didn't pay enough for me to do things like buy a home or travel. I don't miss the lack of job security.
I also don't miss how, in my last museum role, I was hired to do a job and then had people getting in my way at every turn.
How did you go about making the shift?
When I decided I needed to get out of museums, I started applying for new jobs at a rapid clip (over 400 in just five months).
I got some help from one of my partners to improve my LinkedIn profile, to put more focus on my transferable skills.
I also paid for career counselling and a resume/CV rewrite from Flexjobs (which was a great resource for the career change process).
How did you develop (or transfer) the skills you needed for your new role?
Having flexibility, kindness, and communication skills has gone a long way towards getting employers interested in me for editing roles.
In my LinkedIn profile and on my resume, I played up my experience with writing, editing, research, and also my experience working with all different kinds of people.
What didn't go well? What wrong turns did you take?
I wish I hadn't undervalued myself when I was asked about salary requirements for my first official editing job.
But at the time I was desperate to get hired by someone and get out of museums.
If I'd asked for more money, I might not have struggled so much financially during the first year of my shift.
How did you handle your finances to make your shift possible?
I didn't really have the luxury of making enough money in my old career to be able to put much aside for the switch.
I was able to save enough to pay for my move that occurred at the same time as my career change, at least. Since I was going to be working remotely, I had planned a move to a new city that I wanted to live in for personal reasons, rather than career reasons.
What was the most difficult thing about changing?
I loved a lot of the work I did in museums, and it does hurt to think about how I'm not doing that anymore.
I also sometimes struggle with feeling guilty that I'm no longer working for nonprofit organisations, as I always felt really good that the work I did made a difference.
What help did you get?
The help I got from a partner with revamping my LinkedIn page to focus on digital content was definitely important to making the transition.
I'm also glad I was able to afford to pay for career counselling and resume/CV help.
What resources would you recommend to others?
LinkedIn is a great way to make connections with recruiters and those in the line of work you're wanting to switch to.
Glassdoor is another great resource for job postings and to learn more about companies you're considering.
What have you learnt in the process?
I learned that it isn't worth clinging to a career that's no longer working for me, even though I did it for more than ten years and went to graduate school for it.
And I learned that there are many ways to be happy at work.
What do you wish you'd done differently?
I wish I hadn't waited so long.
I definitely got complacent. Looking back, I wish I'd started looking for a new career opportunity before the pandemic.
Instead, my old career prospects changed because of COVID-19, where I had to find a new museum position in a hurry so I didn't lose money.
What would you advise others to do in the same situation?
Don't be afraid to change if your old career is no longer serving you.
It's very unrealistic to expect that you'll stay in the same career for your entire working life.
And if your life isn't where you want it to be (and you're unable to plan for the future due to a lack of money), then definitely look into making a change.
To find out more about Ashley's services, visit www.clippings.me/users/mareaditingservices
What lessons could you take from Ashley's story to use in your own career change? Let us know in the comments below.