"I felt like a square peg in a round hole."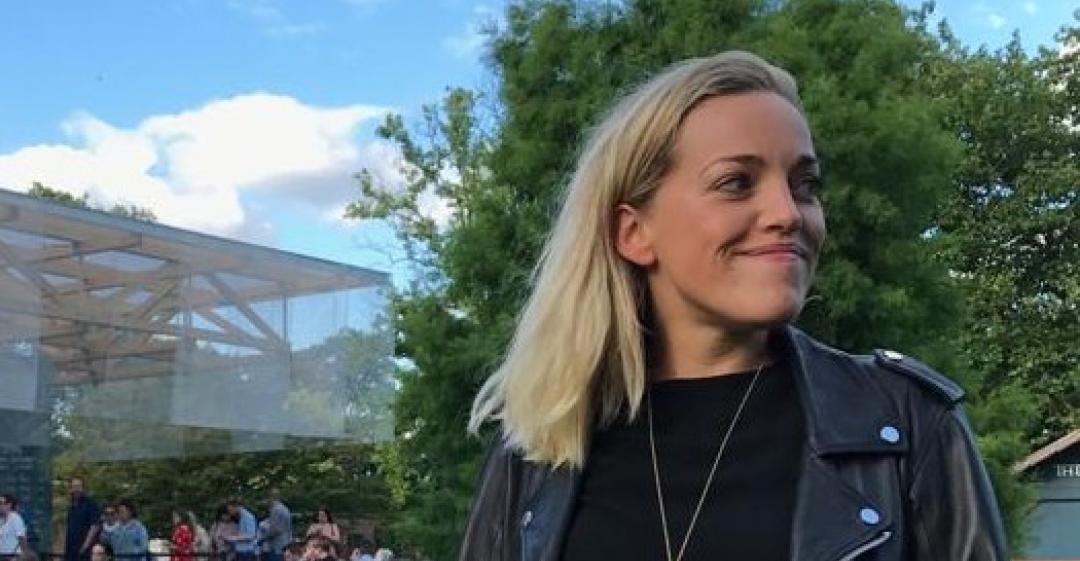 From Media Planning to Interior Design
What work were you doing previously?
I started a career in the media industry straight out of university, working on the media planning campaigns of Nestle and LG.
I made the move to Sydney for a couple of years and worked on Coca-Cola out there before returning to London.
What are you doing now?
I now run my own interior design business, working predominantly on residential design for private clients.
I'm three years down the line since the start of my new career and have completed multiple residential and commercial projects.
How did you feel in your work before you decided to make the change?
I was unhappy and felt like a square peg in a round hole.
The company was great and I worked as part of a good team on some brilliant brands, but the work was becoming less and less creative and moving further away from what I'd loved about it to start with.
It was after a year of being back home (after my time in Sydney) that I realised that agency life had run its course for me and I was ready for a more creative gear change.
Why did you change?
I was completely unfulfilled.
The work didn't align with any of my values and I knew that it would only get harder the longer I held on.
I had to make a leap as my unhappiness in work was starting to affect other areas of my life negatively.
The minute I had a plan, everything felt easier.
When was the moment you decided to make the change?
I had a bike accident and spent a couple of weeks at home resting due to concussion.
I quite literally had some sense knocked into me and decided it was time for a change.
How did you choose your new career?
Interior design had always been a passion and so the career felt obvious.
There are multiple careers within interiors, but I was keen to implement some of the elements of my job that I had enjoyed, such as project management and working closely with clients.
Are you happy with the change?
Yes, very.
I'm passionate about working closely with a client to create their dream home that reflects their personality and how they live.
Interiors are completely life enhancing and I'm so happy to work within an industry that does have such a positive impact.
It hasn't been a completely straightforward road, but I've tried to enjoy the process as much as possible.
What do you miss and what don't you miss?
I don't miss the commute!
I now work from an office that's within walking distance from where I live.
I also don't miss having to have conversations about pay rises. Now, the money I make is within my control.
I do miss the free weekly boozy media lunches at nice restaurants in town!
How did you go about making the shift?
I enrolled at KLC School of Design where I completed a Certificate in Interior Design.
I loved every minute and found my days immersed in materials, colour and furniture layouts, which was so inspiring and made me extremely happy.
What didn't go well? What wrong turns did you take?
I was obsessed with finding a paid job as soon as I finished at KLC and ended up having some bad interviews at companies that went completely against my values.
One of the interior design studios had failed to diarise my interview and I was sent away.
Looking back, if I had taken on one of those roles I think I would have found myself back in an environment like the one I'd left, so in a way it worked out well.
How did you handle your finances to make your shift possible?
Money was tight at the beginning.
Making the shift from a good and stable salary was tough, but I made it work.
I saved up in the few months before I was ready to leave my company, and I took out a career development loan to help cover the fees and living expenses whilst at KLC.
I made a packed lunch every day, which was a shift from buying lunch out every day, and cycled or ran to college to save on travel. I worked super hard and curbed socialising, but I enjoyed it which made it easy.
What was the most difficult thing about changing?
The easy bit was making the decision to leave and go to design school.
The hard bit came once I'd finished my course and then had to face the stark reality of having to make a living.
That feeling passed once I began working and immersing myself in interior design. I realised it was exactly where I wanted to be.
What help did you get?
I interned at multiple interior studios which was a great experience.
Through this I was quickly exposed to some really exciting projects. And interning provided me with confidence that I could start to take on projects of my own.
What resources would you recommend to others?
I listened to lots of podcasts that gave me inspiration to keep pushing and create what I wanted, which was to own my own business.
What have you learnt in the process?
I've learnt that self belief is key.
You need to believe you can achieve something and work hard for it. Push the demons aside and keep focusing on the goals.
Also, it's key for me to check in and make sure I look back to see how far I've come, rather than getting overwhelmed with how much more I want to achieve.
What would you advise others to do in the same situation?
If you can't stop thinking that you're in the wrong career, you probably are and should take the leap to change.
I would map out a short-term goal plan that allows you to do so, like saving some money, putting in timings for things like starting a course or whatever it may be.
Try to gain experience in whatever way you can.
Reach out to people you really admire or who have had a similar journey to the one you want to make.
Also, trust the process. Never doubt yourself once you've made the change.
To find out more about Lizzie's business, visit www.lizziegreen.com.
Also, find out more about KLC School of Design in our Retraining Directory.
What lessons could you take from Lizzie's story to use in your own career change? Let us know in the comments below.