"I could never shake the feeling that I wanted to do something that had a bigger social impact."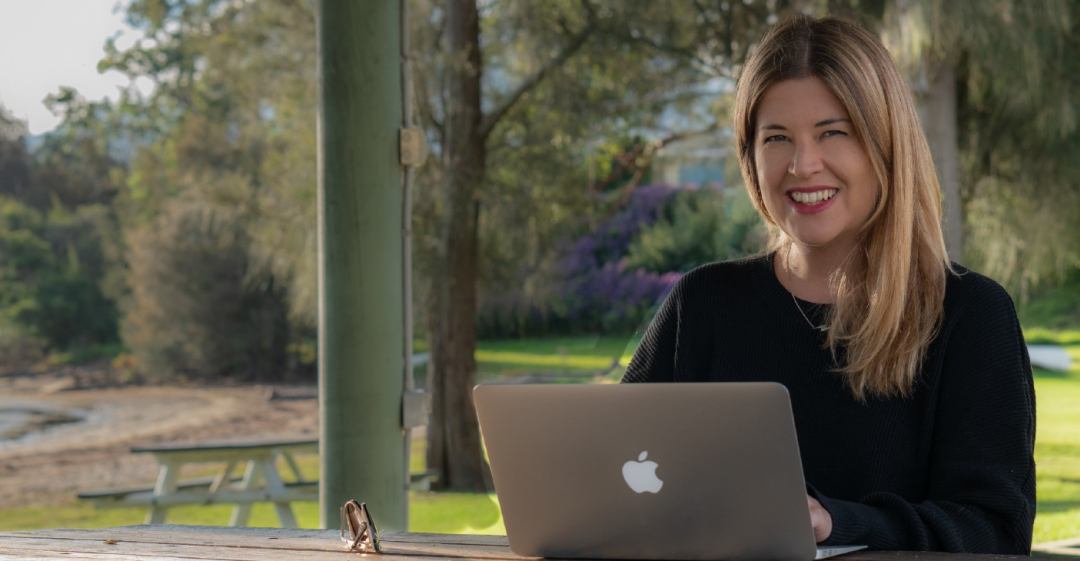 From Marketing to Social Impact
What work were you doing previously?
I was working in client services at a creative agency (marketing).
What are you doing now?
I co-run a social impact consultancy, alongside working as a coach at a training organisation.
Why did you change?
There were many things I loved about my previous career.
It was heaps of fun, it was intellectually challenging, it allowed me to relocate from the UK to Australia, and it gave me lifelong friends.
It was also extremely stressful, and I could never shake the feeling that I wanted to do something that had a bigger social impact.
When was the moment you decided to make the change?
I'd been thinking about shifting to a more people-oriented role for a long time, and developed a keen interest in organisational psychology over the years.
I finally made the decision to start the process after the soul-searching that accompanied a few months of sick leave due to a cancer diagnosis.
I kicked things off by booking a HR course that was to take place following the end of my treatment.
Then the pandemic hit, and I went on long-service leave leading to redundancy, which is when I was really able to put things into action.
How did you choose your new career?
I didn't exactly choose my new career; I just started moving in a direction I was drawn to, to see where it would take me.
My initial decision to pursue a career in HR felt like being in a game of Marco Polo.
It was definitely 'warmer' in terms of direction, but at that stage I hadn't figured out exactly what I wanted to do within this very broad field, and I had concerns about whether it would give me enough scope to really make a difference.
I was feeling quite lost and uncertain about my future, so I decided to sign up to Careershifters' Career Change Launch Pad programme, to help me gain some clarity and focus.
Through the support I gained on the programme, I made connections with influential people within the B Corp community, to find out more about this global movement advocating for business as a force for good.
I discovered that there was an emerging need for B Corp consultants to help companies with the journey to certification. At the same time, I started to collaborate with a good friend of mine who shared my love of the B Corp movement.
This led to an idea around us joining forces, and we co-founded Really Good, an impact consultancy helping companies to become B Corps.
My experience of the transformational effect of learning through the Launch Pad also helped me to identify the area of HR that really lights me up.
I fell in love with the learning experience, and the power of coaching to create positive change.
Alongside bringing this to my work as an impact consultant, I am also now a coach at a training organisation, so I can share what I've learned to help others.
Are you happy with the change?
Really happy!
I get to make a tangible difference to people's working lives, and to be part of a global movement that's changing the way we do business.
I wouldn't have thought this was possible a year ago.
What do you miss and what don't you miss?
I missed being around people and being part of a team while I was setting up the business and looking for part-time work.
Once the pandemic lockdown restrictions eased, I eventually found a co-working space that gave me the connection I was craving.
I really don't miss the stress, unpredictability and long working hours that are such hallmarks of agency life, and contribute to the high rates of burnout in the industry.
How did you go about making the shift?
My shift emerged through formal training, self-study, business planning, applying and networking for part-time work, and just getting out there.
We ran projects to build up experience, worked with clients and learned as we went.
In the early stages of setting up the business, we spent a lot of time building the foundations of our working relationship.
We needed to consider how much time we would invest to leave space for our respective portfolio careers; how, when and where we were going to work together; and how best to bring our different skills to the partnership in order to make things happen.
This was really important to make sure we both had the support we needed for solid, sustainable careers and lives; the space for the business to grow; and a shared understanding of what success looks like.
How did you develop (or transfer) the skills you needed for your new role?
My marketing agency background gave me the business experience I needed for my new career.
The HR qualification gave me the specialist knowledge I needed, and I was part of one of the first cohorts of B Consultants trained by B Lab (the organisation that certifies B Corps) to gain an in-depth understanding of the assessment and certification process.
What didn't go well? What wrong turns did you take?
I started off thinking I would be best placed in a part-time agency HR role alongside the business as a stepping stone into the profession.
I didn't realise at the time that I could make a direct leap into the part of the field that I loved the most.
It's not necessarily a wrong turn but it was definitely a learning point.
How did you handle your finances to make your shift possible?
I was really lucky to have the cushion of the redundancy payout to finance the time investment for training and setting up the business.
It was still very stressful at times, but ultimately created the space for my shift to be possible.
What was the most difficult thing about changing?
I had been mostly in continuous full-time employment since leaving university up to the point where I made the change.
It was really hard to adapt my mindset so that I could cope emotionally without the security of a salary.
Now, I'm definitely an advocate for a portfolio career that balances part-time employment with consulting.
Having an element of security with room for the freedom and excitement of being my own boss is the perfect mix for me.
What help did you get?
My family and friends were all amazingly supportive, and I also met some incredible people who have become mentors, collaborators and advisors along the way.
The biggest support has come from my business partner, who is one of my dearest friends and is now also my professional wife.
This literally wouldn't have happened without her.
What resources would you recommend to others?
I would definitely recommend the Launch Pad programme to anyone considering a career change.
You will figure out what else you need as part of the process!
What have you learnt in the process?
I developed a growth mindset.
I'm now confident that if I don't know something I'll figure it out.
I'm much more comfortable reaching out to people, as I've realised that people are often very generous with their time and expertise, and genuinely like to be of help.
And the learning process is exciting and exhausting, so being realistic about how much I can take in, taking regular breaks, and building in time to relax and have fun is a crucial part of making sure it's effective.
What do you wish you'd done differently?
My situation was unique and serendipitous in many ways.
If things had been different, maybe I would have continued with part-time work while setting up the business.
But the way things panned out gave me the space to secure a position in a new career as well as being a business owner.
The uncertainty was uncomfortable but it definitely accelerated my shift, so I wouldn't change anything.
What would you advise others to do in the same situation?
Take the time to explore what you really care about.
Follow your curiosity, and speak to as many people as you can to learn what's out there.
I'm now doing something I only vaguely knew existed a year ago. Your next career might not even exist yet. You might invent it.
To find out more about Beth's B Corp consulting business, visit www.reallygood.consulting.
What lessons could you take from Beth's story to use in your own career change? Let us know in the comments below.
Beth took part in our Career Change Launch Pad. If you're ready to join a group of bright, motivated career changers on a structured programme to help you find more fulfilling work, you can find out more here.