"I realised my job was making me truly miserable."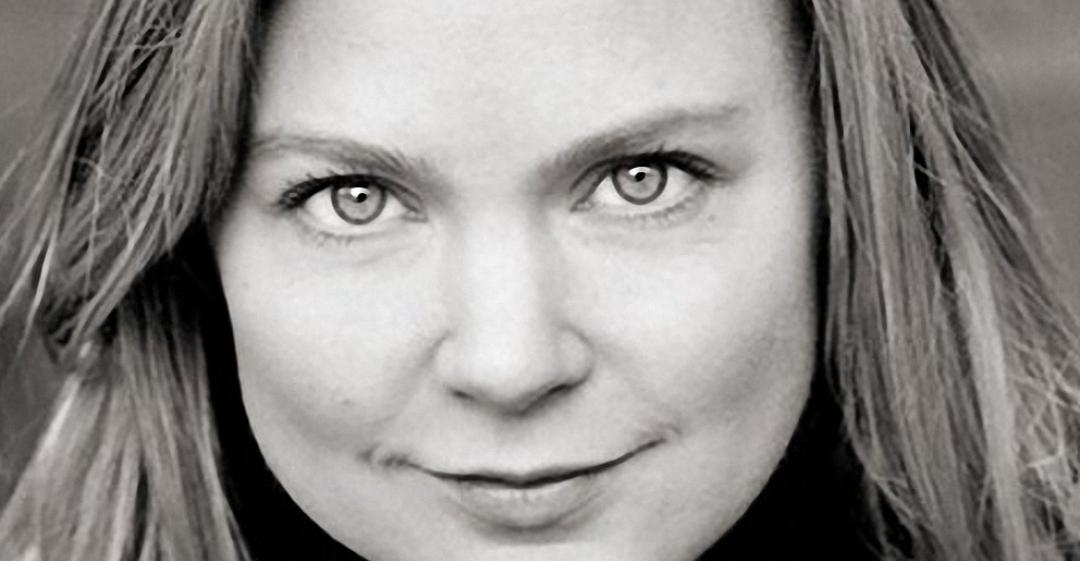 From Marketing to Portfolio Career
What work were you doing previously?
After graduating, I worked freelance at marketing agencies in account management roles to ensure I had an income while working towards becoming a full-time actress.
Eight years later, after dozens of auditions, some limited acting success and many freelance account management roles, I felt I was doing neither job well. I was now married and starting to think about having children, so I made the decision to go permanent as an account director at an agency that I knew and loved, leaving my acting career behind.
After having children I was keen to move into part-time work and was supported by the agency to take on a New Business and Marketing role, three days a week. I then moved into my most recent role, Head of Marketing at a creative agency in central London.
What are you doing now?
Now, I'm running two businesses:
Master the Art – a training consultancy that helps agencies win more business by training their staff to present and communicate better.
Hummy Mummies – a daytime choir for mums and carers of young children. Mums get the chance to sing great songs in three- or four-part harmony with their bump, baby or toddler in tow – without a nursery rhyme in sight!
I've also recently returned to acting – performing in summer Shakespeare plays, doing the odd bit of voiceover work and carving out a niche for myself as a compère.
Why did you change?
While I was desperate for the part-time Head of Marketing role to work, for the first time ever I found myself struggling to fit in and frequently found it difficult to complete my workload in just three days a week.
It was at this point that I knew something had to change.
When was the moment you decided to make the change?
When I realised my job was making me truly miserable.
I had lost confidence in my abilities and struggled to fit in with the culture of the agency – something I'd never experienced before. I wasn't right for the agency, and the agency wasn't right for me.
Are you happy with the change?
Absolutely!
I love running my own businesses, being my own boss and having the flexibility to be more involved in family life.
For Master the Art, I draw on both areas of my expertise. I absolutely love helping people in agencies to present and communicate better, giving them more confidence and enabling them to get their voice heard.
It satisfies the performer in me and plays to my strengths, giving me true job satisfaction.
What do you miss and what don't you miss?
I really miss the support network of working in a bigger agency environment.
Oh, how I wish I had an IT department to help me out with my IT issues!
And, although I miss the camaraderie and banter, I don't miss the endless meetings and office politics.
How did you go about making the shift?
I left the agency (by mutual agreement) with no job lined up, no guaranteed income, two small children and a pretty hefty mortgage.
I knew we could survive for a brief period of time on just my husband's income as we'd managed to scrape by while I was on maternity leave, but it wasn't an ideal situation!
However, not working enabled me to have the head space to think about what I really wanted to do next. How could I use my skills to do something that I loved? I had over 20 years' experience working in agencies and eight years' experience of training and working as an actress. Through thinking about how I could combine these skill sets, Master the Art was born.
I drew on my network, updated my LinkedIn, met a lot of people for coffee, asked for advice, and told as many people as possible what I was looking to do and achieve. I was able to run a trial training session at my husband's agency which helped me build my confidence and understand which areas I still needed to work on.
And yet, when my youngest daughter went to school, I found myself with two days of extra time on my hands and a further business opportunity fell into my lap.
While on maternity with my youngest, I started attending Hummy Mummies, a daytime choir for mums that you could take your baby along to. Hummy Mummies was such a breath of fresh air; it gave me the chance to do something for me, without having to worry about childcare.
I started collaborating with the founder over corporate training – he ran choir workshops for businesses – and after a few discussions he mentioned that he was looking for someone to come on board and help turn Hummy Mummies into a franchise business. I jumped at the chance of having a stake in the business and took it on as my 'side-hustle'.
So life is busy, and bonkers, but I love having a portfolio career and wouldn't have it any other way.
What didn't go well? What wrong turns did you take?
I said yes to every single piece of work that came my way.
I probably shouldn't have done that – I know I didn't do the greatest job for some of them. It would have been better for me to have been single-minded and said no to the things I knew I wasn't suited to.
How did you handle your finances to make your shift possible?
I was lucky enough to get freelance work very soon after I left my permanent role.
This helped me get to a point where I could set up my own business.
What was the most difficult thing about changing?
Having the confidence to just go for it.
Imposter syndrome kicked in big style (and still rears its ugly head from time to time!). I've taught myself to get better at not letting my inner critic take over and to celebrate the small wins as they happen rather than always thinking of my failings.
What help did you get?
Friends, family and ex-colleagues have all been hugely supportive, for which I am very grateful.
What resources would you recommend to others?
It seems obvious, but LinkedIn.
I get so much business from LinkedIn. It really is a powerful tool.
What have you learnt in the process?
I've learnt that if you put your mind to something, you CAN do it.
I may not be running million-pound businesses (yet!), but oh boy, I am SO much happier than I was. I really do love what I do.
Don't chase the money – do what you love and the money will follow.
What do you wish you'd done differently?
I should've been more focused in the early months, only taking on work that I knew I could deliver.
What would you advise others to do in the same situation?
Have the confidence to go for it – don't hold back.
It's all too easy to lose confidence in your abilities, especially after having children. You CAN do it.
To find out more about Catherine's business, visit www.hummymummies.com.
What lessons could you take from Catherine's story to use in your own career change? Let us know in the comments below.