"I realised how much time I was spending away from my family, friends, and the home that I loved."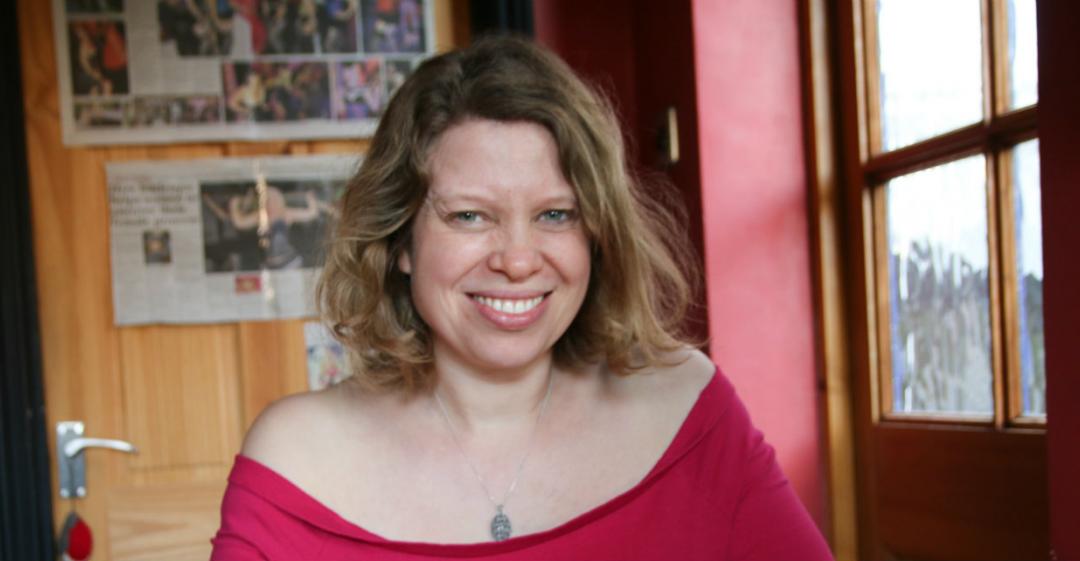 From Manager to Business Owner
What work were you doing previously?
I was General Manager for a theatre producer called Minor Entertainment.
What are you doing now?
I run my own Virtual Assistant / Administrator business.
Why did you change?
I realised how much time I was spending away from my family, friends, and the home that I loved.
I'd spent my entire career working in theatre and I was slightly afraid that I didn't know how to do anything else. But, quite simply, it wasn't 'me' anymore, which was hard to admit because I'd battled for a long time to convince people that working in theatre was a 'proper' job.
This is tricky to say as I think it makes me sound big headed, but I'd achieved everything I wanted to achieve in that industry. I was in charge of a £250,000 budget, and my previous job as the Resident Stage Manager at the Barbican Theatre had involved working on over 180 shows all over the world.
I'd done well, so it was time to move on.
When was the moment you decided to make the change?
When I worked out how much of a pay cut I could take working from home and still take home the same amount of money. (Not that money was everything – I'd worked in the arts for 15 years after all!)
More importantly, I worked out how much time I was spending on the train each month. It was frightening. I was losing days at a time. Once, I was running for a train at Liverpool Street one evening and I tripped and spilled a cup of tea all over myself because I was so desperate to get on the train to get home.
Are you happy with the change?
Amazingly so!
On Monday I sat in my pyjamas working at the same time I would have been normally pulling into Liverpool Street. There is nothing like that feeling.
What do you miss and what don't you miss?
I miss the camaraderie of working on theatre shows – all staying up until 2 a.m. to finish a tech session because there was a problem with the sound earlier in the day.
At the same time that's also what I don't miss.
Working by myself can get a bit lonely, but that's when co-working comes into its own. I'll find another person who works by themselves and spend an afternoon working with them. We don't have to be working on the same thing; it's just nice to have someone else there tapping away at their laptop as well. And there's someone else there to make a cuppa once in a while!
How did you go about making the shift?
I had a three-month notice period at work, so I just had to make the leap into the unknown.
I had some help from another amazing lady and career shifter, Carla Watkins, who helped me set everything up.
What didn't go well? What 'wrong turns' did you take?
At the end of my first year of business, I took on a new client and basically worked for them solidly for two months.
I cut back on all my other client work and this new project was quite demanding. The project was an ice rink and it went into liquidation shortly after my contract had finished. I didn't get paid for two months' work – not a bean!
In summary, I learnt the 'Don't put all your eggs in one basket' lesson the hard way. I won't be making that mistake again!
How did you handle your finances to make your change possible?
I took a part-time maternity cover admin role.
What was the most difficult thing about changing?
Being totally responsible for my own business destiny.
It was quite daunting at first.
What help did you get?
Carla helped me set up my website, email and business planning for the first three months.
In return, I did some VA work for her. Skill sharing is a wonderful thing.
What resources would you recommend to others?
4Networking, the business networking group;
Toggl – a brilliant online tool for tracking the time you spend on different tasks;
and LastPass – for keeping track of all your passwords and login details.
Also, tap into as much subsidised business mentoring as you can.
What have you learnt in the process?
Networking is key.
Don't pretend to be someone you're not – you will get found out!
Keeping all your business eggs in one basket is a bad move.
What do you wish you'd done differently?
I wished I'd trusted my instincts more in the beginning when it came to new clients.
Sometimes you just know when someone is going to be a pain in the rear end.
What would you advise others to do in the same situation?
Surround yourself with fabulous, supportive people and you won't fail.
Jump and the net will catch you.
To find out more about Lizzie's services, visit www.lccreativeadmin.co.uk.
What lessons could you take from Lizzie's story to use in your own career change? Let us know in the comments below.