"I was putting so much pressure on myself to find 'the one' thing, because I didn't want to make another mistake."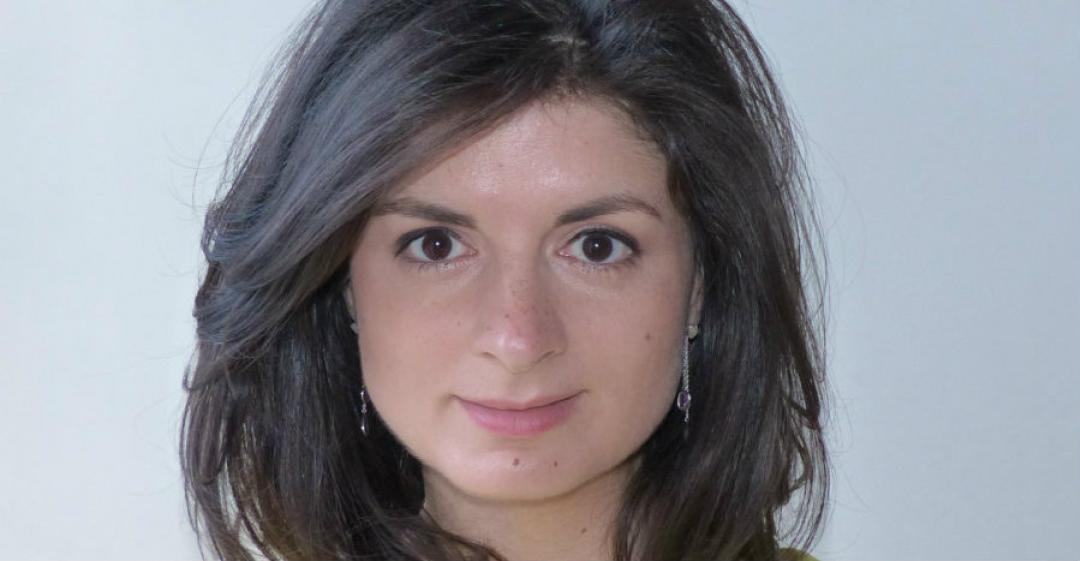 From Lawyer to Business Owner
What work were you doing previously?
I was working as a lawyer in a Magic Circle firm.
On paper, I had a dream job, following in the footsteps of numerous family members before me, earning a good salary, doing large deals in one of the world's most prestigious firms.
The reality, however, was rather different.
What are you doing now?
Now I design and sell fine jewellery through my business, Mildred Jones Fine Jewellery.
My signature piece is The Celebration Pendant, a gorgeous, heavy, 18ct gold personalised pendant designed to celebrate life's special moments.
Why did you change?
I knew that my long-term goals didn't involve climbing the legal ladder, but had not worked out what to do instead.
I think it's quite common for lawyers and other professionals to feel this way, having studied and trained for so long and followed such a structured path. It's quite overwhelming to think there could be other options out there!
The catalyst was having my son, and knowing I couldn't go back to working in the way I had been before.
When was the moment you decided to make the change?
I would love to be able to share a story of a blinding epiphany I had! In reality, the decision was more of a gradual process.
Things were obviously not right when I signed up with a life coach about a month after I qualified as a solicitor. My coach was amazing, and opened my eyes, but I still struggled, believing that career change was a fantasy / for other people / something I couldn't do until I had a rock-solid plan / crazy / impossible.
I was still so stuck in the employment groove at that stage that I thought I needed to find a different career, retrain, and start again at the bottom of a different corporate ladder.
There's certainly nothing wrong with doing this, but I didn't know what my alternative career should be. I was putting so much pressure on myself to find 'the one' thing, because I didn't want to make another mistake.
Unsurprisingly, no career could live up to this pressure and so I didn't make any decisions. I now realise I was looking in the wrong place: I was trying to see which alternative mould I could fit myself into, but in fact what I've ended up doing is creating my own business that totally suits me.
Being on maternity leave was a huge help. When you are going into work every day, it's hard to see a different path, but after a year of being away, I actually struggled to see how I could ever return.
Are you happy with the change?
Absolutely!
Previously, meetings were ten-hour sessions in an air-conditioned room with questionable coffee. Now, they consist of things like attending fine art fairs, shopping for diamonds, and working with the loveliest people, to create really special jewellery for them. My goldsmiths are incredibly talented, and it is humbling and exciting to see the work they produce.
I still work long hours, but it is so much more rewarding now as I love what I do. Working from home and having flexibility also helps hugely.
What do you miss and what don't you miss?
I miss having a team of people around me.
I'm now a designer, but it's things like sales, marketing, PR, bookkeeping, accounts, social media, and web maintenance that actually take up most of my time. Many of these don't come naturally to me, which makes them more time consuming.
It's not just the practical support I miss, though: I miss the camaraderie and moral support of having colleagues all working towards the same goal. I feel a real responsibility for everything in my business, and while friends can sympathise and offer advice, it ultimately comes down to me to make a success of things.
I also miss having a predictable income. But I wouldn't change my choices; being a business owner, I have the potential to make more money than I did previously.
How did you go about making the shift?
Gradually!
I knew things had to change, but I had no idea what I wanted to do instead. I gather this is quite common. During my maternity leave, I came across Marianne Cantwell of Free Range Humans, and did her 'Ideas Adventure' course. This blew my mind: apparently, it's ok to choose work you love, and for your working life to be fun! Who knew?
This was great, but it also meant I went from having no ideas, to having too many. I initially trained as a personal stylist, because I'm completely clothes- and shopping-obsessed. But I quickly realised it wasn't for me. In the meantime, I was looking for a piece of jewellery to mark my son's birth, and, being unable to find anything I loved, I designed my own. People loved it, and it slowly dawned on me that I could take this further.
It really was right under my nose, and I think that's why it took some time for me to work it out. I'd spent so long following a path I felt I should take, that it felt strange to do something I actually love. It almost felt like cheating – I still work hard, but it is so enjoyable now! It took me a while to realise that not only is it ok to feel this way about your work, it's actually ideal.
What didn't go well? What 'wrong turns' did you take?
Even once I had settled on jewellery, I still had so many ideas, which meant I lacked focus.
I wanted to be all jewellery things to all people, and I began to have my designs made. The costs to entry in fine jewellery are high, as a collection consists of around 12 to 20 pieces, and you need at least one sample of every piece – these can each cost thousands.
I realised in all of this activity, I was actually neglecting the one piece that started it all – my pendant.
So, I went back to basics, and decided to focus solely on that. Because it can be customised in myriad ways, it never feels repetitive, and each pendant has so much meaning for its owner, which makes it really enjoyable for me, too. I love hearing people's stories about what they have chosen, and why!
How did you handle your finances to make your change possible?
I was fortunate enough to have a generous maternity package, and at the end of that, I received a redundancy payout as well.
This was enough to keep me afloat while I worked out what I wanted to do.
I also have a couple of investment properties which provide a small income.
Finally, I took on part-time work for an entrepreneur, which not only gave me a small salary, but taught me so much about the practicalities of running a business, which you don't really learn when you work in a huge law firm where every task is done for you by specialists.
What was the most difficult thing about changing?
Having to keep believing through thick and thin.
Getting used to not having a regular and predictable income.
Being responsible for every part of the business.
Finding the right people to make my jewellery: I'm lucky enough to have found workshops who are among the best in London, and who are also fantastic people who are lovely to work with.
What help did you get?
I found an online community for jewellery designers called Flourish and Thrive Academy.
They are fantastic, as so much of the training and coaching out there is geared towards people who sell a service rather than products. Flourish and Thrive are based in America, but that's the beauty of the internet: I've met other designers from all over the world, including some local to me here in London, through their community. I've also taken several of their courses which are brilliant.
I also had some upper-body, RSI-type pain which didn't clear up even after I left my job, so I had some Feldenkrais lessons from the wonderful Maggy Burrowes, of Vocal Dynamix, who is incredible - thanks to her my pain has improved and I have so much more energy than I've had in years!
What have you learnt in the process?
It is crucial to hire the right people.
I've learnt to stick to my standards: I've had people telling me I should reduce the quality of my work so as to lower the cost. Even though these people were more experienced than me, I ignored them as I knew what I wanted my business to be about. After all, the whole thing came about because I couldn't find anything that I loved, so I kept the faith that other people would want nice things too!
Other people's advice is a great thing, but ultimately I had to decide what was right for me.
I've learnt to get out there (whether in person or online) and make friends with people who are on the same path. This has meant that when I've had those frequent doubts, I've had the support of people who understand what I'm going through, and don't think I'm crazy.
What do you wish you'd done differently?
There are things which, in hindsight, I can see would have helped me move faster.
If I had known sooner what I wanted to do, I could have achieved the same results in far less time. I would have spent less time and money on doing the wrongs things. If I had really known what I wanted, I probably wouldn't have become a lawyer in the first place!
But, I had to experience all my mistakes in order to get where I am now, so there's not really anything I could say I wish I'd done differently.
What resources would you recommend to others?
Free Range Humans, and Flourish and Thrive Academy (see above).
Richard from Wellworking – I bought an office chair and mouse from him. He was absolutely fantastic and provided great service.
Podcasts – they are a great, free resource and I'm addicted! Favourite business ones are Entrepreneur on Fire and Change the Game. Flourish and Thrive are about to launch theirs too.
What would you advise others to do in the same situation?
Just take action.
If, like me, you have no idea what you'd like to do instead of your current work, you have to try things out. And I don't mean just taking a course, but actually offer your service or product, and gauge the reaction from others. See if you enjoy doing it.
To find out more about Susie's business, visit www.mildredjones.co.uk
What lessons could you take from Susie's story to use in your own career change? Let us know in the comments below.