"I felt like I was never in the right place."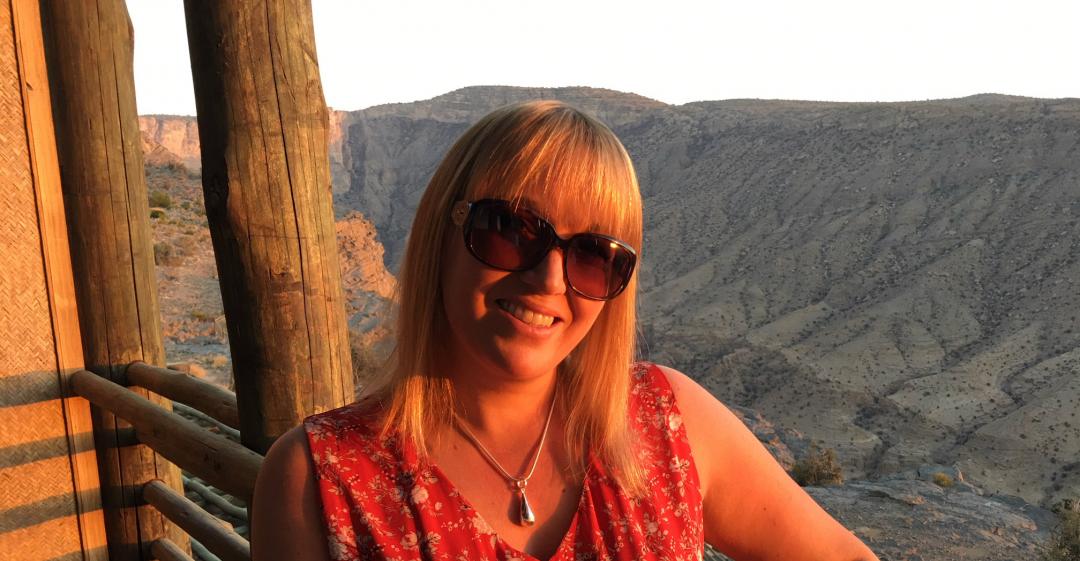 From Law to Portfolio Career
What work were you doing previously?
I was working as a property litigation lawyer for commercial firms.
What are you doing now?
Now, I run a travel blog called Mini Travellers, all about days out and travelling with kids.
I also sit on a Housing Association Board and do some freelance work for a virtual law firm – Ortolan Legal.
How did you feel in your work before you decided to make the change?
I felt like I was never in the right place.
When I was at home I always felt like I should be in the office, and when I was in the office I felt like I was missing too much at home.
I worked hard to find a balance after having kids. I tried working three / four / five days, and doing a mixture of home and office work, but the phone calls and emails never really stopped!
Why did you change?
My eldest started school.
Despite expecting it to be easier when she did, actually it all got harder. I felt like she needed me more than she ever had.
When was the moment you decided to make the change?
There was one particular day where I went to the office at 7.30 a.m., spent my lunch hour on an hour-long phone call, and ran out the office at 7 p.m. to get to a board meeting.
I got home at 9 p.m. and was still making dinner at 9.30 p.m. I then sat down and wrote three blog posts, just because that's what I loved doing and how I switched off, odd as that sounds.
I thought, "This is crazy. The kids aren't seeing me".
How did you choose your new career?
I was in Greece sitting on a sun bed.
I'd found the place we'd gone to on holiday suggested in someone else's travel blog. I was going to send them a guest post about it, but I enjoyed writing it so much that I thought "Why not start my own for some fun?"
Are you happy with the change?
I am so very happy with the change.
I get to take the kids to school and pick them up, and I get all the school holidays without having to ask anyone for them.
What do you miss and what don't you miss?
I do miss the daily interaction with people, and I sometimes miss the kudos that came with telling people I was a lawyer.
Saying I'm a travel blogger brings out some interesting responses in people, that's for sure.
How did you go about making the shift?
The blog got more and more popular and I was having to say no to a lot of events due to work.
I was also getting more and more paid work offers and having to turn them down. Last autumn I won a Best Family Travel Blog award, and decided that I was either going to have to throw my hat in the ring to be Partner at the law firm I was working at, or step out and run the blog.
The blog won.
What didn't go well? What wrong turns did you take?
I'm sure there have been many that I don't know about, but so far there hasn't been anything that's stopped me in my tracks.
There are so many things I would do better and I am learning every day.
How did you handle your finances to make your shift possible?
We've always managed our finances so that we could live on either my or my husband's wage – that gives us a lot of flexibility. It's also made this change possible.
What was the most difficult thing about changing?
Getting used to not going into the office, and making myself stop and take a break.
When you can work all the time, and you are a workaholic / control freak, you always want to carry on and do better.
What help did you get?
A lot of help from my husband who was behind me 100% and has always been incredibly supportive.
He is so much better than me at video and photography, and has taught me and worked on projects with me to make them better.
I also have an incredibly supportive 'tribe' of other bloggers who have my back, support me, are there when I need to ask questions, and are generally just amazing people.
What have you learnt in the process?
I've learnt to trust myself more and believe in what I can do, more than what I can't.
I'm learning to be proud of the business I've developed and not embarrassed that I'm not a lawyer anymore.
What would you advise others to do in the same situation?
Take a leap of faith!
To find out more about Karen's business, visit www.minitravellers.co.uk.
What lessons could you take from Karen's story to use in your own career change? Let us know in the comments below.