"I was so unhappy at work that I became a stressed-out person at home."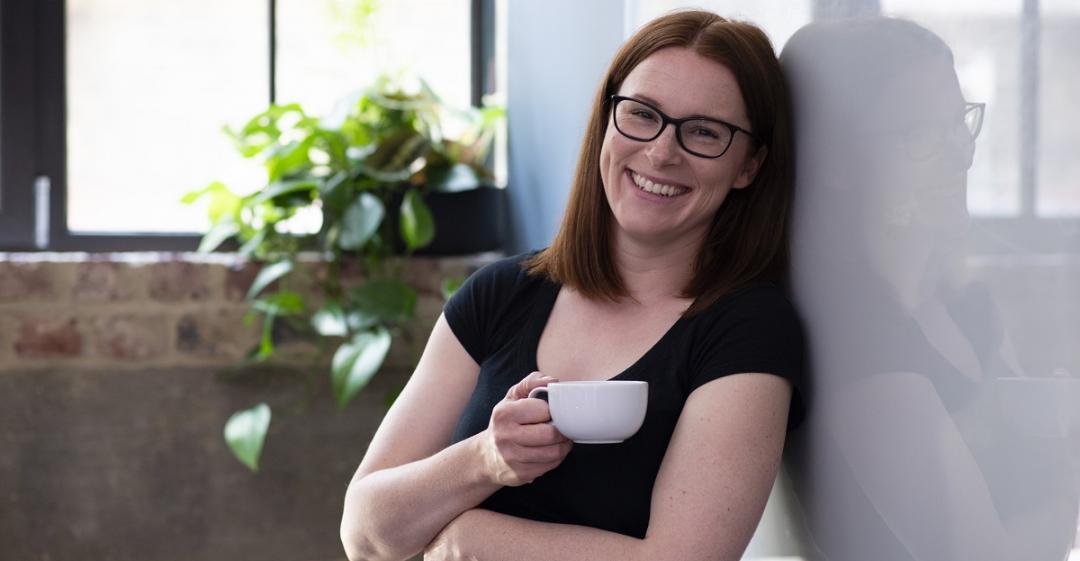 From Law to Photography
What work were you doing previously?
I was a legal PA in a global law firm.
What are you doing now?
I'm a professional photographer, and a part-time events manager for a successful music band.
Why did you change?
I was so unhappy at work that I started to notice it affecting how I was at home.
I worked for a very successful senior lawyer, who was well known throughout the firm for working at lightning speed. This meant I also had to work at a really fast pace.
I'm conscientious, and I like to do the best possible job I can.
While there were some elements of my job I still enjoyed, the heavy workload and the constant need to work so quickly was very stressful. I hardly ever took a full lunch break, and sometimes I would stay in the office as late as 9 p.m. on a Friday night, just to stay on top of everything.
This made me frustrated and miserable, but these weren't emotions I could show at work. Instead, they would overspill at home, where I would sometimes snap at my husband over something small, and then wonder where this (very different) version of myself had suddenly appeared from.
I hated talking about my job, because it always felt like I was describing someone else. It didn't say anything about me at all.
When was the moment you decided to make the change?
I went on maternity leave, to take care of my baby daughter.
Spending some much-needed time away from work put everything into perspective. I realised that I didn't ever want to go back.
How did you choose your new career?
I decided to hand in my notice while I was still on maternity leave.
Rather than applying randomly for any job I thought I could do, I spent some time analysing what I really wanted from my next career move, and what I could bring to it.
I was determined to find new work that could make good use of the skills I already had, something I could do on a part-time and flexible basis, and preferably in a creative industry.
Then I saw an admin job for a successful music band advertised online, and it seemed as though it had been written especially for me!
Because I knew exactly what I wanted, I wrote the best cover letter of my life, and out of over 100 applicants, I was the successful one.
But I also wanted to find an outlet for my own creative side.
I've always been interested in photography. Years before, I'd invested in a professional camera I hadn't got around to using properly.
Of course, having a new baby around meant I was taking endless photos! That helped to revive my interest, so I decided to build my own photography business as a creative side-hustle.
Are you happy with the change?
Yes.
I hardly recognise that stressed-out, snappy person I used to be.
I love being able to see the rewarding results of the work I do every day, rather than being an small cog in a large machine.
Plus, the band are very successful and perform all over the world, so every now and again I get to go along on overseas trips!
I'm also steadily growing my photography career.
I specialise in 'real life' family photo shoots that capture genuine connection, whether it's parents making messy Play-Doh figures with the kids, having a mad tickle fight, or simply reading a book together.
It's still early days, but I'm really happy with how my new career is progressing.
My daughter will start school soon, so I'll have some more time to focus on the future. In the meantime I'm networking whenever I can, meeting new people and learning more about business. I've also started thinking about branching out into film-making.
I'm really enthusiastic about life and work now. I'm in control, and there's no stopping me.
How did you go about making the shift?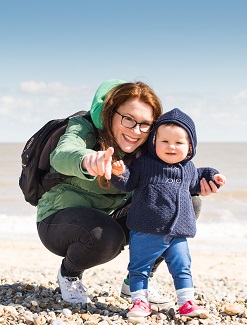 I received an email from Careershifters, inviting me to learn more about the Career Change Launch Pad course.
I listened to an introductory webinar, and as soon as it finished, I signed up.
Some of my friends and family saw my job as a safe, stable option with good pay and benefits, and I sensed that they questioned why I would ever want to leave.
That made it hard for me to really open up about how stressed I felt, and how much I wanted to change.
Joining an inspiring community of like-minded people on the Launch Pad felt like a huge relief, because I could talk openly about my thoughts and feelings.
The course also introduced me to the concept of a portfolio career, in which you do a bit of this, and a bit of that. It was a revelation!
What didn't go well? What wrong turns did you take?
In the early stages of my career change, some of my ideas didn't work out.
I've always had a love of acting, and I even signed up for drama school. But I soon realised that to be successful, I would have to drop everything at a moment's notice, and go to auditions held all over the country.
I also thought about being a personal trainer, because I love sport and helping people achieve their goals.
But I spent some time with someone who does that for a job, and she told me that she has to work a lot of unsocial hours to fit in with her clients' lives.
None of those options ended up being practical for me.
How did you handle your finances to make your shift possible?
Initially, I had to take a drop in salary to work part-time for the band.
But not having to finance an expensive commute – not to mention an expensive takeaway lunch habit! – helped balance things out.
Meanwhile, I worked hard, and eventually I was able to negotiate a pay rise.
I've also started earning some money from my photography business.
What was the most difficult thing about changing?
After I handed in my notice at work, it was a challenge to think about what else I could do.
I was a new mum, feeling constantly stressed and exhausted. I struggled to think clearly, so considering career options felt overwhelming.
The breakthrough came when I sat down and took some time to list all the things I really wanted from my new career.
I realised that I needed to be doing something creative, and I also wanted to make a difference in other people's lives.
That helped put me on the path towards the amazing work I'm doing now.
What have you learnt in the process?
I had always thought of careers in terms of static job titles. But starting a flexible portfolio career has made it possible for me to indulge my creative side and make a difference, without wasting skills I already have.
Now I can be truly authentic, and I enjoy bringing my whole self to work every day.
What do you wish you'd done differently?
I wish I'd got stuck in to the Launch Pad course earlier on!
Asking other people for help and advice has made such a difference, particularly when it came to setting up my photography business.
Not only has it helped me avoid mistakes, but I've found that I really enjoy listening to and learning from others' experiences.
What would you advise others to do in the same situation?
Don't be that person who keeps thinking or talking about changing, but never does anything about it.
Ask yourself where you want to be in a year's time, then start working out how you'll get there.
To find out more about Jen's work, visit https://www.facebook.com/jennifergroganphotography/.
What lessons could you take from Jen's story to use in your own career change? Let us know in the comments below.
Jen took part in our Career Change Launch Pad. If you're ready to join a group of bright, motivated career changers on a structured programme to help you find more fulfilling work, you can find out more here.