"I don't miss anything... except perhaps the smart work wardrobe."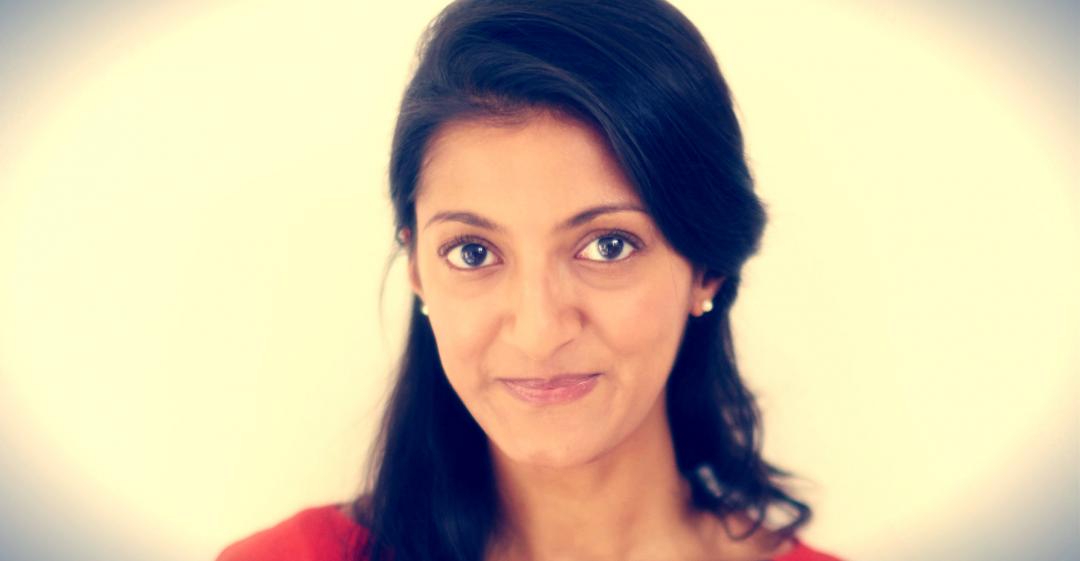 From Law to Food
What work were you doing previously?
I was working as a lawyer.
What are you doing now?
I'm a food stylist and food writer.
How did you feel about your work before you decided to make a change?
I didn't enjoy my job.
I hadn't been entirely sure about the law for years, but had gone into it after receiving an offer of a training contract while at university on my English Literature degree.
As I didn't know what I wanted to do as a career and with the two-year conversion course funded by a law firm with a job at the end, I went for it.
Why did you change?
I started writing recipes and taking photographs of food in my spare time, and realised that the process of cooking and writing and arranging food was something that I enjoyed far more than my day job.
It made me wonder if there was a career where my love of food and cooking could take centre stage.
When was the moment you decided to make the change?
It was after reading about food styling online, and writing to a number of food stylists to ask what their jobs involved.
I got a lot of really helpful replies, and an offer to go and do some work experience on a shoot the following week for BBC Good Food. I took a day of unpaid leave and went along to the studio. Watching the stylist and photographer work I just knew that this was what I wanted to do every day.
Are you happy with the change?
I couldn't be happier.
I love the energy of working on photo shoots and on big commercials as well as writing recipes at home – it's such a varied job. I meet so many interesting people and get to use the full extent of my creativity – it's perfect for me.
What do you miss and what don't you miss?
I don't miss anything about working as a lawyer, except perhaps the smart work wardrobe.
How did you go about making the shift? And how specifically did you choose your new career?
I went about the career shift by doing careful research.
I contacted people who already worked in the field and got their advice on what the job really entailed, what it was like to be a freelancer, how much work I could expect to get when established, what I should do in order to become a food stylist. Then I followed their advice, which was to go to cookery school, do a stint in a restaurant if possible, then learn on the job by assisting.
Similarly for food writing, and writing cookbooks, I spoke to other stylists who did both styling and writing as well as cookbook editors, and got invaluable advice on how to approach publishers, which led to getting The Roasting Tin, my new cookbook, out with Penguin Random House.
What didn't go well? What 'wrong turns' did you take?
On my first paid assisting job, which was at the same studio that I did work experience, I had literally no idea what was expected of an assistant.
I wandered around the studio asking questions about photography – if I had an assistant like that now I'd be severely unimpressed! It took another week of work experience before I realised what was expected of an assistant – to quietly anticipate what a stylist needs at any point, to get on with it, and not get in the way!
How did you handle your finances to make your change possible?
I was incredibly lucky to have family support for cookery school fees, and used savings to cover the first few months as an assistant before work started coming in regularly enough for a living wage.
What was the most difficult thing about changing?
I didn't know if it was going to work out or if anyone would ever employ me!
What help did you get?
Apart from the really significant help from my family, without whom I couldn't have possibly changed career, I would say that other people in the industry are often willing to help out if you ask politely and have a genuine interest in your field.
I have been helped out so many times by word of mouth recommendations, where people I've met on a job recommend me for another job and so on.
What resources would you recommend to others?
I think the best resource for going into any profession is to talk to as many people as possible who do that job, and find out what it is they love about it.
People who enjoy their jobs are often so happy to talk to you if you have a genuine interest in what they do – which is why I talk about food styling at every given opportunity. It's a dream career.
What have you learnt in the process?
That getting on with people is at least as important as being really good at your job.
This is particularly true if you're freelance and your next job depends on whether people feel like employing you again.
What do you wish you'd done differently?
The first cookbook I was approached to write went out with my name on the cover.
Publishers often like to get food stylists to write the recipes for generic cookbooks and then style the books as well as a sort of package deal. This was very exciting at the time because I was so keen to get into writing cookbooks, but as the book wasn't my idea, I wish that I'd asked to be credited on the inside with the recipes as with other generic cookbooks I subsequently worked on.
Now that The Roasting Tin is out, which was entirely my idea and based on the sort of easy, flavoursome food that I really love to cook after a day on my feet at work, it would be nice for that to be the only book out there with my name on it.
What would you advise others to do in the same situation?
If you have a long-term goal, be brave enough to bank on it and negotiate things that you won't regret down the line.
It's important to know what the value of your work is – people may offer lower fees than they expect to pay, and if you accept, you're doing yourself and other freelancers out of the full fee.
To find out more about Rukmini's work and her recent cookbook, visit www.rukmini-iyer.com.
What lessons could you take from Rukmini's story to use in your own career change? Let us know in the comments below.