"It gave me insomnia: the kind where you bolt awake in the middle of the night."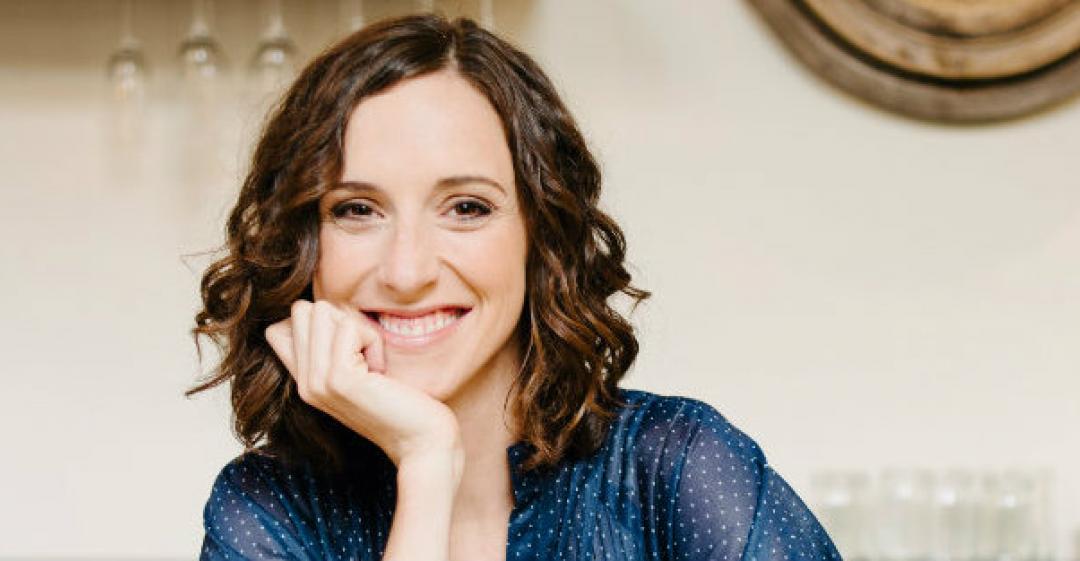 From Journalist to Writing Coach and Author
What work were you doing previously?
I grew up wanting to be a writer.
By 24 I had a Master's degree in journalism and a job as a reporter at the largest newspaper in Canada.
What are you doing now?
Now I work for myself as a writing coach for entrepreneurs, and I write fiction on the side.
Why did you change?
There were a lot of things I loved about my job at the paper.
I had wonderful colleagues (including a fellow reporter who would become my partner!), and there was a lot of variety in the day-to-day routine. Best of all, I got to go out into the world to talk to strangers. I seemed to have a knack for making 'real people' (i.e. not media-trained execs) feel comfortable telling me their stories, so that sort of became my niche.
The problem was, I was incredibly sensitive to the people I interviewed. I felt like they were confiding in me (as if I were a therapist more than a journalist) and every time I turned around and wrote what they told me in the newspaper, I felt like I had betrayed them.
Like any good journalist, I worked very hard to ensure everything I wrote was accurate. I never tried to mislead anyone. But journalists are supposed to serve the public, not the source (if you serve the source primarily, you're doing PR). My job was to write the best story I could write, ideally a story in the public interest, and sometimes that meant exposing, embarrassing or hurting people along the way. It didn't happen often, but the possibility was always there.
That possibility made me incredibly anxious. It gave me insomnia: the kind where you bolt awake in the middle of the night. I'd end up spending at least a few hours awake every night, worrying about the people I interviewed and the newspapers fanning out across the city.
Despite how bad I felt, it was really hard to walk away from a full-time job with benefits at a place I'd dreamed of working at as a teenager.
When was the moment you decided to make the change?
I wish I could say there was a big defining moment when everything changed.
But the truth is, I'm a careful person, and slow to make decisions. I'd say I spent about a year thinking of leaving, and I flip-flopped a lot before deciding to quit.
Are you happy with the change?
Yes!
Sometimes I miss the sense of everyday adventure. But I've had many other adventures instead!
How did you go about making the shift?
I didn't transition out of my job and directly into what I'm doing now.
I spent some time exploring and figuring out what I wanted to do with the rest of my life – that was the only way forward for me. I spent some time writing for myself, created and edited a collection of women's writing with a friend, worked for an amazing literary festival in Toronto, and went to Ghana for a six-month stint as a media trainer. After all of that, what I wanted and needed to do with the rest of my life became much more clear.
Just under two years ago, I took the leap and started my business helping small business owners tell their stories on their websites, blogs and in books. It draws on everything I loved about being a reporter, but instead of writing about other people, I support people as they write for themselves. All of the fun and none of the crippling anxiety!
What didn't go well? What 'wrong turns' did you take?
I think the hardest part of making a shift like this is trusting yourself.
When I started thinking seriously about leaving the paper, I confided in a few colleagues. At two different points, I was talked out of the decision by people I respected. They definitely meant well! But listening to them instead of myself cost me a few months I could have spent in my new life instead.
How did you handle your finances to make your change possible?
I did a few things to manage my finances.
From the beginning, I was lucky to find one regular client that had a set amount of work for me each month – enough to cover my basic expenses, including my rent. Even though the work itself wasn't exactly what I ultimately decided I wanted to do, the stability made it much easier for me to build my business.
Beyond that, I took a hiatus from any major personal purchases, and although I did invest in courses and business coaching, I tried to be prudent about my expenses; I even traded my services for a few essentials like professional website design and photos (something I wouldn't do now, but it made a big difference in the beginning).
That's the great thing about starting a service-based business: you don't need a lot to get up and running. Resourcefulness goes a long way!
What was the most difficult thing about changing?
It was hard to consistently maintain the level of confidence and gusto I needed to not only change careers but create my own job.
There are ups and downs, but they're worth it.
What help did you get?
Community is huge.
I've been lucky enough to find a few incredible coaches and mentors, and I've also made friends with a lot of people with a rebellious approach to life and work: other writers, freelancers and small business owners.
We share ideas, brainstorm and support each other in ways big and small. There's no way I could have done this alone. And, of course, this is the same kind of support I offer my clients.
What do you wish you'd done differently?
Thinking back to those early days, I wish I could have moved faster, nimbler and more decisively.
What would you advise others to do in the same situation?
Know yourself and trust your instincts.
If a career really doesn't feel right, it isn't. It can be really hard to understand this when the career is so clearly the right choice for the people around you, especially when you respect and even love those people! But, at the risk of making the most obvious statement of all time: everyone is different. You really can't compare.
What resources would you recommend to others?
Marie Forleo and Danielle LaPorte's work really inspired me during my transition.
I did Marie Forleo's B-School and it helped a lot.
To find out more about Nicole's services, visit www.nicolebaute.com
What lessons could you take from Nicole's story to use in your own career change? Let us know in the comments below.