"The constant stress was making me ill."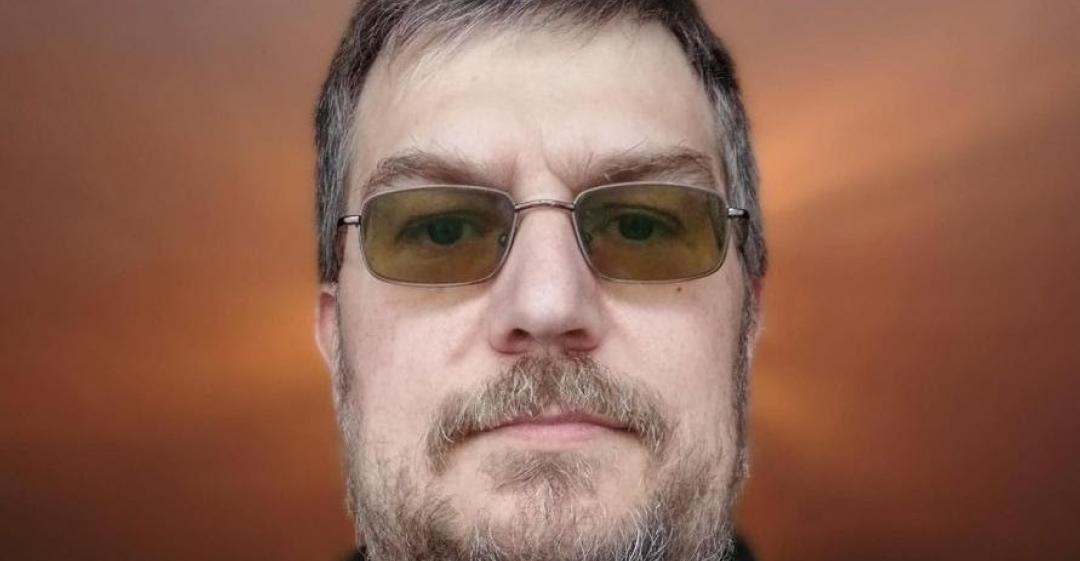 From IT to Dog Behaviour
What work were you doing previously?
I worked in IT as a network manager in various schools.
What are you doing now?
I work for myself as a dog behaviourist.
I help people and dogs to reconnect by managing expectations and helping to change the dog's emotional behaviour in difficult situations. I only use positive methods based on current scientific research, ensuring the dog's welfare at all times.
Why did you change?
I had been disillusioned with my IT career for a number of years.
I never managed to leave the industry, regularly moving jobs from supporting private businesses to eventually working in the education sector.
Wherever I was, I hated the internal politics.
I've always liked helping people and have also always been passionate about dogs. My hope was that I could combine the two and eventually change my focus to a role that had personal meaning to me.
When was the moment you decided to make the change?
I'd worked as the network manager at a good school for nearly ten years, but when they joined a multi-academy trust, the ethos of the school changed, and I decided it was time to finally do something.
The school had seemed like the perfect opportunity. It was in a deprived area (but close to the sea, where I wanted to live), had ancient technology which had had no investment for over 12 years. They were starting again with a new headteacher and a whole new management team.
With new investment coming in it was my role to 'sort out the technology'. It was a great opportunity to build something good for the pupils and the local area. I thought it would be a fulfilling role.
Unfortunately, it didn't quite work out that way. I was a middle manager with all of the responsibility but none of the control. By this time, I was trying to juggle full-time work (including a two-hour commute) with a family, as well as building a dog behaviour business.
After a year and a half it all became too much. I grew ill with regular migraines, which caused loss of vision.
Are you happy with the change?
Definitely!
Bizarrely, I now have three part-time jobs, earning less than my old job but I'm a lot less stressed.
I have more time to spend with my family, and the dog business. In the last five months, I've had hardly any migraines.
What do you miss and what don't you miss?
There isn't much I do miss to be honest.
I certainly don't miss the internal politics that seem to be a factor in most workplaces. Being disillusioned with IT for so long, I don't miss the career side at all (although I do keep my hand in by designing the occasional website).
Saying that, I do miss my last team – they were fantastic people to work with and having common interests meant we always had something to talk about.
How did you go about making the shift?
About three years ago, when my school was joining the multi-academy trust, I was idly trying to work out 'what to do next' when I came across the Careershifters website.
It woke me up and I decided to actually 'do something' instead of just moving job to job. Following the advice on the site, I picked a couple of areas I thought might suit my skills and beliefs and eventually signed up as a volunteer at my local RSPCA branch. It was my first experience of volunteering and I was only able to give them four hours a week, but I spent that time feeding the dogs, cleaning out the kennels and chatting to staff.
Six months later I signed up to a ten-week dog behaviour evening class at my local agricultural college. By this point, I knew I'd found my calling.
The following year, I undertook a part-time Advanced Diploma in Canine Behaviour Management and Practice Level 6 (degree-level equivalent). Once completed, I applied to and was accepted into a professional dog behaviour and training organisation and became an accredited Dog Behaviourist.
I continue to volunteer at the RSPCA, but now I advise on behaviour and help with the dogs in a different way.
I'm now over half-way to completing a full shift as I no longer work full-time in IT.
What didn't go well? What wrong turns did you take?
I don't think I took any wrong turns (apart from maybe my last IT role) but there have certainly been major obstacles to overcome.
It was difficult training myself to go back to studying, especially as I had to do it in the evenings after working all day in a stressful job.
I'd tried to change my career once before but didn't have the motivation to follow it through. So I had a constant nagging fear that this would end the same way.
By late last year the dog business was going relatively well, but I was mentally struggling (juggling two jobs, family) and my health was deteriorating. So at the beginning of this year I left my full-time job to concentrate on the new business before I became too ill to do either.
Unfortunately, this was just before COVID-19 hit. My fledgling business almost collapsed overnight as lockdown started.
I'm one of the people who fell through the cracks for government help. I hadn't previously filed a relevant tax return as I hadn't earned enough as a self-employed person, and because I'd left my main job (I was working my notice period when it happened), I wasn't eligible for employee support either.
How did you handle your finances to make your shift possible?
I had to finance my degree course on a credit card.
I took out the longest 0% deal I could find, and each month paid off a set amount so I knew exactly how long it would take. At the time we had a van that had been converted into a campervan, and I used this to go on the practical behaviour training weekends instead of staying in hotels.
As a family we had to make a lot of sacrifices to finance my shift. We already had a rough 'shift' date which coincided with the end of some of our debts. As it became more obvious that I was going to have to shift earlier than intended, we sold the campervan which fortunately paid off the loan taken out on it and went down to one vehicle (with one set of costs).
My wife took on extra shifts at work, and holidays, eating out etc. became a memory. I started maintaining a couple of dog websites and all our spare money went towards paying off as much debt as we could.
Just before COVID-19 happened, I was fortunate to get a part-time job in a shop, which now brings in a stable income, with the website and dog business providing additional funds. Hopefully once the pandemic clears, I can focus more on the dog business again.
What was the most difficult thing about changing?
Juggling jobs, finance, family and trying to retrain all at the same time was phenomenally difficult sometimes.
Coronavirus has been a massive challenge to my business and, like many, I don't know if it will survive or how I will need to adapt it. For now, I have had to put the idea of a 'full-time' business on hold and just do whatever I need to keep the money coming in.
I now work more jobs for a lot less money, but considering everything that's happened, I'm a much happier person with (curiously) more time to spend with my family.
No matter what the future holds, I've definitely left IT as a career, so from that point of view, my shift has been a success.
What help did you get?
The Careershifters website was massively instrumental in helping in my shift.
I read every single article published and this gave me the start of a coherent plan.
I can't overstate how supportive my family have been throughout: from buying study resources, providing childcare, taking on extra work, sacrificing important family time and keeping me motivated.
I have a very strong connection with the staff and manager at my local RSPCA branch, and they've helped by using my knowledge and passing on my name whenever anyone has problems.
My degree course was both theory- and practice-based with a really supportive tutor. Our study group bonded very quickly; we keep in contact and still support each other.
Through social media, I've become very good friends with many wonderful people in the dog industry and we've formed our own supportive community of professionals.
What resources would you recommend to others?
If you can, volunteering for a charity in your chosen area is a great way to see if it's what you really want to do.
Giving just a few hours a week / month can open doors to greater things.
Start to form a supportive network of contacts with like-minded people. Social media is a good way to stay in contact but there are also pitfalls to be wary of.
If you're able to hire a personal coach and can find the right one, I would definitely recommend it as they will take the lead in helping you to shift. You still have to do the work, but you don't have to do it alone.
What have you learnt in the process?
If I really want something, I can achieve it no matter what obstacles are put in my way.
Supportive people matter.
Things might not work out exactly the way I plan.
What do you wish you'd done differently?
I wish I'd started sooner and not waited until I was at breaking point to make the leap.
What would you advise others to do in the same situation?
Just do it!
Start with an idea, try it, and if it feels right work out a plan and go for it.
Don't forget to take your loved ones with you on your journey. It helps if they 'buy into' it as well. With a good support network, you can achieve anything.
To find out more about Tony's canine behaviour work, visit thinkdogpositive.uk.
What lessons could you take from Tony's story to use in your own career change? Let us know in the comments below.