"I don't miss the rush hour commute to the city every day."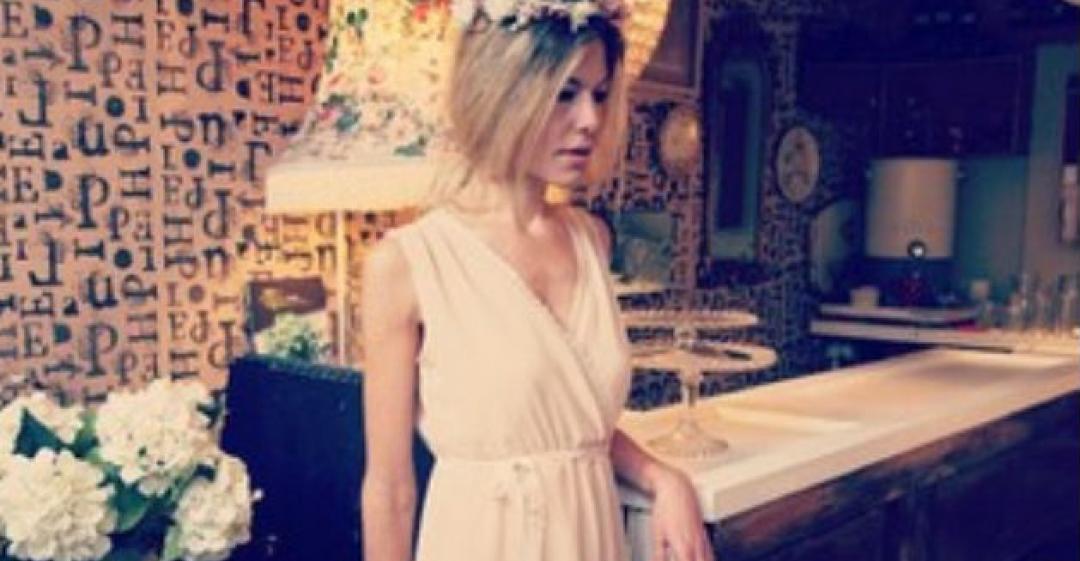 From HR to Fashion
What work were you doing previously?
I was an HR advisor, working in corporate City firms for seven years (Law, Banking, and Insurance).
What are you doing now?
I'm a designer and dressmaker running my own fashion label: 'This Modern Love', specialising in bespoke bridesmaid dresses. I also work in costume for Sadler's Wells.
Why did you change?
I wanted to work in a creative environment. I love textiles and design, so I wanted to explore this further.
When was the moment you decided to make the change?
I'd been thinking about it for a long time, as designing and dressmaking had been my hobby for many years. I made it my New Year's resolution for 2013 to do something about changing my career. In January I enrolled on a fashion design course at Central Saint Martins, and it snowballed from there. Following this I won a national design competition, which was featured in Elle Magazine. This really gave me the confidence to pursue a creative career and take a break from HR.
Are you happy with the change?
Delighted. I'm much more suited to a creative environment.
What do you miss and what don't you miss?
I don't miss the rush hour commute to the city every day. I miss some of the interesting aspects of the role I did before, but who knows how things will develop? Perhaps I will re-visit those in the future.
How did you go about making the shift?
I studied part-time at the London College of Fashion and Central Saint Martins while I was still working full time. I also took work experience opportunities like helping out at London Fashion Week to gain as much experience as possible. I then left my full time job and took internships at fashion companies and theatres to gain experience.
How did you handle your finances to make your change possible?
In fashion and theatre the work placement opportunities are pretty much always unpaid, so it was really important to be able to afford to do this and live on savings for a little while.
What was the most difficult thing about changing?
Trying to break into an industry which you don't have a background in can be a little daunting. Although I'm creative, I don't have a fashion or design degree. I'd studied law at university and had always worked in the City.
What help did you get?
I've been working with a business mentor from The Princes Trust, who has been incredibly helpful in guiding me in the right direction. Friends and family have also been really supportive.
What have you learnt in the process?
Figuring out what you want to do means a lot of refining your ideas. Initially I wasn't sure where I was going with my own label, or what aspect of creative industries I wanted to work in. It's through work experience that I learned I really want to work in costume for theatre.
What do you wish you'd done differently?
I wish I'd moved into the artist's studio where I work earlier on! It's great to be surrounded by other creatives and have people to discuss ideas with.
What would you advise others to do in the same situation?
Learn as much as possible about the industry you want to move into. Pick up the phone and speak to people – you'll learn a lot from the people you meet along the way.
What resources would you recommend to others?
Reading success stories about people who have made a similar transition can be really useful. Also if there are recruitment agencies for the industry you want to move to, I'd suggest speaking to them. They'll be able to tell you what they're looking for in candidates.
To find out more about Anna's business, visit thismodernlovebridal.com.
What lessons could you take from Anna's story to use in your own career change? Let us know in the comments below.