"I realised that the already-pressured environment would become even worse."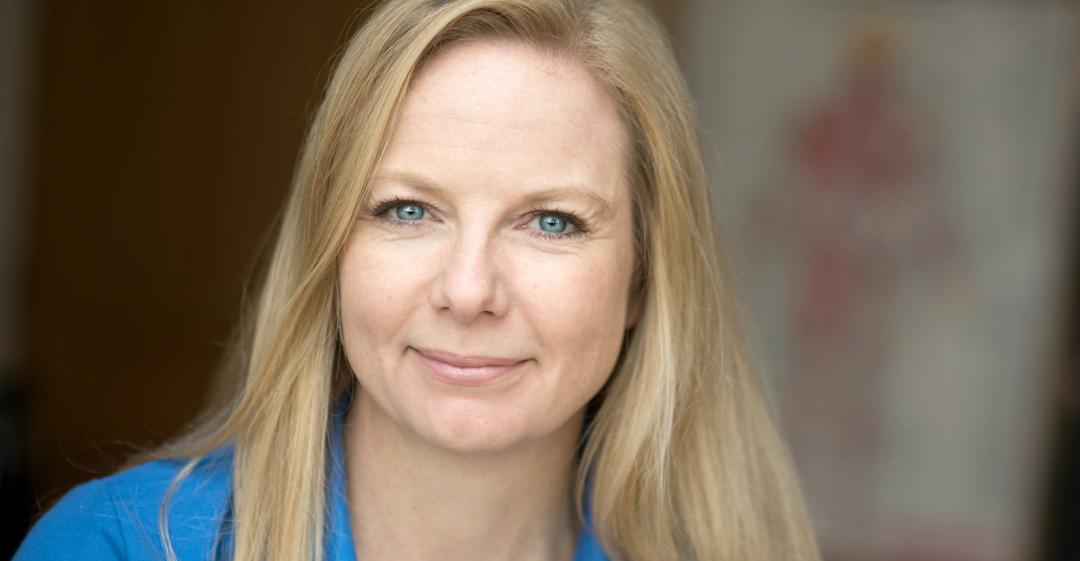 From Higher Education to Own Business
What work were you doing previously?
I used to work for Swindon College as a sports therapy lecturer in higher education.
I was the programme leader of the University of Bath Foundation Degree, which was delivered at Swindon College on behalf of the University of Bath.
What are you doing now?
I'm the founder of Core Elements.
Core Elements provides Sports Massage qualifications and Sports Therapy based short courses, along with a Sports Injury clinic and local yoga classes.
How did you feel in your work before you decided to make the change?
I loved my position.
I'm passionate about sports science and the sports therapy industry. I believe sports therapy can make a real difference to people suffering from injury and pain, and can improve sports performance.
Equally I'm passionate about teaching. From my own experience within school, I realise a good teacher can have a real impact on lives; I loved being able to help students achieve their goals – not only achieving their degrees, but also being able to go out into the workplace and use their sports therapy skills to help others.
However, as with all fields of education, the funding cuts had a big impact on our department at the same time that Swindon College was also facing funding cuts. The University of Bath made changes which, over time, affected me and my fellow lecturers, and we were faced with delivering our degree programmes within a shorter period of time, to the same quality.
We found we had to deliver an increased number of lessons across our teaching schedule, which significantly reduced the amount of time for preparation.
The focus changed from teaching to funding, which to me felt like we had lost sight of the purpose of teaching.
When was the moment you decided to make the change?
The crunch came for me when we had to lose people from our department.
I realised that the already-pressured environment would become even worse.
I was already finding it hard to juggle my lecturing role with family commitments as my husband worked away at the time. Therefore, I offered to take redundancy from our department.
Knowing I was unhappy and had the motivation to change direction and to create a more balanced environment at home helped me to decide to go for redundancy.
As soon as redundancy was officially stated I realised that I should take the opportunity to change my working practice.
How did you choose your new career?
The natural progression was to work for myself and to develop my own training company using the skills that I'd gained whilst working in higher and further education.
I already had the skills for lecturing and developing courses, I just needed to consider the direction and courses that I wanted to develop, and who I would work with for delivery and accreditation.
I also needed to develop a website and to research how to market the company.
Are you happy with the change?
Yes.
It was scary at times. It's been hard work (and still is), I've had moments of doubt (which I'll likely have again), and I've lacked confidence at times. It's easy to get overwhelmed with all of the multi-tasking that's required, and I miss working within a team.
But most importantly, I absolutely love what I do and am happy.
I now feel a sense of freedom to try out new ideas and be creative, to experiment with what works and change what doesn't. And I can manipulate my working hours to be more family friendly.
I feel humbled and proud when I have a moment to sit back and think about what I've achieved in a small amount of time, and to see the business growing naturally.
It's great when I hear our courses have been recommended to people, as it shows that I'm doing something right.
What do you miss and what don't you miss?
I do miss my old team from the Sports Department.
I miss having the opportunity to bounce my ideas off other people. I miss the office banter, as we did have a great group of people.
However, as my business grows I'll be able to start developing my own team.
How did you go about making the shift?
I wanted to keep my hand in with academic teaching, so I took the opportunity to take on a part-time associate lecturer role in sports science at the Open University.
This meant I could focus the rest of my time on developing my business, while also bridging the income gap as I built it up.
Over time, as the business grew, I reduced my hours with the Open University.
I also spent a lot of my downtime researching the current training market and developing my website and marketing skills.
What didn't go well? What wrong turns did you take?
If I could go back and start over, I would put strategies in place for ensuring a little downtime and 'me time'.
In the early stages I found it challenging to juggle business time with family life.
Beyond that, I think my main mistakes have been to do with marketing and advertising the courses. However, I've always been mindful of evaluating the effectiveness of every advert to measure impact. If an advert didn't work then I didn't use the same method again.
How did you handle your finances to make your shift possible?
The part-time role I took bridged the income drop.
It provided enough income to cover the bills (but not much more), whilst I developed the business.
As I didn't need a large budget to get the business going I didn't take out a business loan. Instead, I re-invested business income as it came in to help the business grow.
I also managed to keep costs to a minimum by hiring a business suite for our course delivery rather than renting a business unit or premises. This helped me to minimise any losses should course numbers not achieve targets.
I had some savings which enabled me to develop the first version of our website and to cover a few adverts on social media.
As the business grew I was then able to start taking some income from the business and to reduce my hours with the Open University.
What was the most difficult thing about changing?
To be honest, my confidence and self-belief were my biggest challenges.
When busy with preparation I would often start to doubt myself and think, "What am I doing? Can I really provide a course that fulfils the needs of the students?"
I knew I could teach the subject; however, now I had to do everything myself, from building my website, to planning finances, to marketing the course, to the course administration and finally delivering the course. I was constantly wearing many different hats and trying to draw everything together.
Before, I had a department around me; when I had a wobble, felt overwhelmed or just wanted to bounce ideas off someone, there was always someone there. Being self-employed and building the company from the ground up was a different environment, and it was just me to start with.
I found I would often go to bed thinking about what I had to do the next day or what I had missed. After a while I realised that completing my 'to do' list before I went to bed helped.
What help did you get?
I'm lucky to have good friends and family.
They've helped logistically and provided an ear when I needed to talk. They've also provided feedback on adverts and logos, etc.
What resources would you recommend to others?
Look up the small business networks and local business breakfast groups where you can network with others who have had or who are having similar experiences to you.
What have you learnt in the process?
To trust myself and my instincts.
To not to be afraid to try, but to always reflect on positive and negative experiences. A negative isn't a bad thing, but it can be a method for creating positive change and development of the business.
If I had the chance to go back in time, I would do it all over again – except maybe I wouldn't have waited as long to make the change.
What would you advise others to do in the same situation?
If you're not happy with your current role, change it.
You never know what's around the corner and when one door is closing or making you unhappy, use the opportunity to take charge and change your own career path.
It may have to be done gradually to help minimise impact on your home / finances, but that's fine. Plan, take your time and be brave. Once you've made the decision to make a change, you'll feel energised, motivated and in control.
Share your fears or concerns with others.
Reducing working hours in a current role, whilst moving into new work, can often help with living costs and funding; however, have a clear plan for moving away from that role over time.
Remind yourself, often, what you want to achieve and why, and don't be afraid to alter your goals or slightly change direction when needed. Your career change may not go in a straight line.
Keep a diary, as you can then look back in 12 or 18 months' time and realise how far you've come.
To find out more about Dawn's business, visit: www.coreelements.uk.com.
What lessons could you take from Dawn's story to use in your own career change? Let us know in the comments below.