"I felt stagnant and frustrated."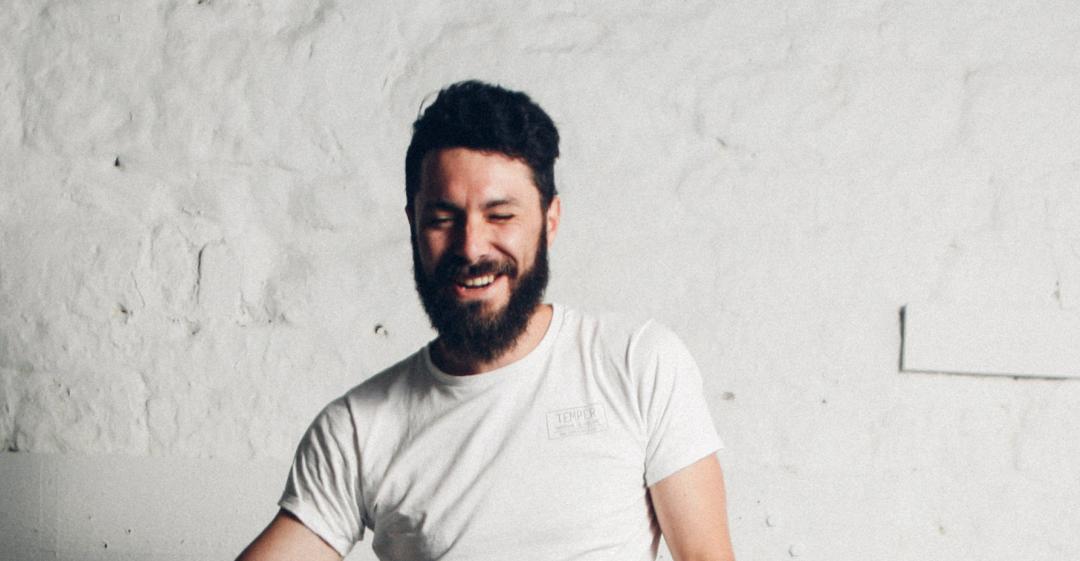 From Greeting Cards to Furniture
What work were you doing previously?
After finishing my studies in fine art (drawing and painting), I worked as a lead graphic designer at Moonpig.com for nine years.
What are you doing now?
I am the founder, owner, designer and lead craftsman at Temper Studio – we make furniture and homewares.
How did you feel about your work before you decided to make a change?
I was stuck in a rut.
My job was comfortable, well paid and my colleagues were a great bunch, but it was never my intention to become a graphic designer or to work for someone else. The company had grown and become very corporate; I felt stagnant and frustrated.
Why did you change?
I'd always intended to be my own boss, whether as an artist or something else.
As I approached my 30s the desire to run a business grew, as did my interest and skill in furniture making and design.
When was the moment you decided to make the change?
Amidst a relationship collapse, deep dissatisfaction with work and a bout of depression, I went off to the Outer Hebrides in deep winter on my bicycle to have a good think.
I returned full of drive, zeal and optimism.
Are you happy with the change?
Certainly.
It's stressful beyond expression but comfort is a killer for the creative brain so this works well.
What do you miss and what don't you miss?
Of course I miss the safety of a reliable salary, the ability to leave my work at work, and to have time for things like cycling and holidays.
But I don't miss the grind – the feeling of unending repetition towards no particular goal.
How did you go about making the shift? And how specifically did you choose your new career?
I've always made things.
I 'think' with my hands. I spent a lot of time in my father's little home workshop messing about with tools and bits of wood, so it seemed natural to me to apply that skill to something commercial.
I knew I wanted to start my own business and I started making a few bits of furniture, some for my home and some just as experiments in design. They got a good reaction, people responded to my aesthetic and I enjoyed doing it. It made sense to build the business around something I was good at.
I will admit that I was very fortunate in having a very supportive relative who, upon seeing my work, offered to loan me some money to get it going.
What didn't go well? What 'wrong turns' did you take?
Mostly it's just taken a very long time to get to where I am now, and there's a long way to go still.
Being a designer and maker I often don't make decisions with a business head but rather based on what the most exciting thing for me to do next might be.
I sometimes suffer from spreadsheet blindness if the numbers don't support the thing I want to do. Which is bad.
How did you handle your finances to make your change possible?
I had a small amount saved and, as mentioned above, a very generous and supportive relative offered me a loan to get things going.
I had planned to try to get going whilst continuing my job three days a week, but he advised me to borrow the money and jump right in to do it properly. The stress, fear and necessity of the situation are serious motivators.
What was the most difficult thing about changing?
Anxiety.
I left a job that I knew so well I could do it still half drunk from the night before. My responsibilities were basically to turn up, draw some pictures and make up some jokes.
Running your own business, however, requires you to suddenly become 12 different people with different skill sets and to bear the full responsibility of every decision you make. It's liberating, but on a bad day it's debilitating.
What help did you get?
Financial support from family as well as emotional support from friends and family who recognised from the outset that I'm very good at what I do.
What resources would you recommend to others?
We live in the best time ever for learning new things.
Almost anything you need to know can be found on YouTube or the internet in general. Find it and practise it.
What have you learnt in the process?
So. Many. Things.
First I had to learn how to make furniture. Then how to sell it.
Mostly I've learned that the stress and anxiety of doing your own thing are far more bearable that the dull slow death of the soul I experienced beforehand.
I've also learned that you can just decide to do something new. You are not beholden to your past ambitions if they no longer make you happy.
What do you wish you'd done differently?
I wish I'd done an accounting course.
What would you advise others to do in the same situation?
Carve out some time from your job to learn a skill.
And go on journeys alone. It is in solitude that you find out what you really want.
Talk to your friends about your ideas, show them your work and listen to their responses. Not all of them will get it but some will; listen to both and try to figure out how to get the former to get it.
To find out more about George's work, visit www.temperstudio.com.
What lessons could you take from George's story to use in your own career change? Let us know in the comments below.