"I've learnt that I can actually run a company – that I'm old enough, experienced enough and know exactly what I want to do."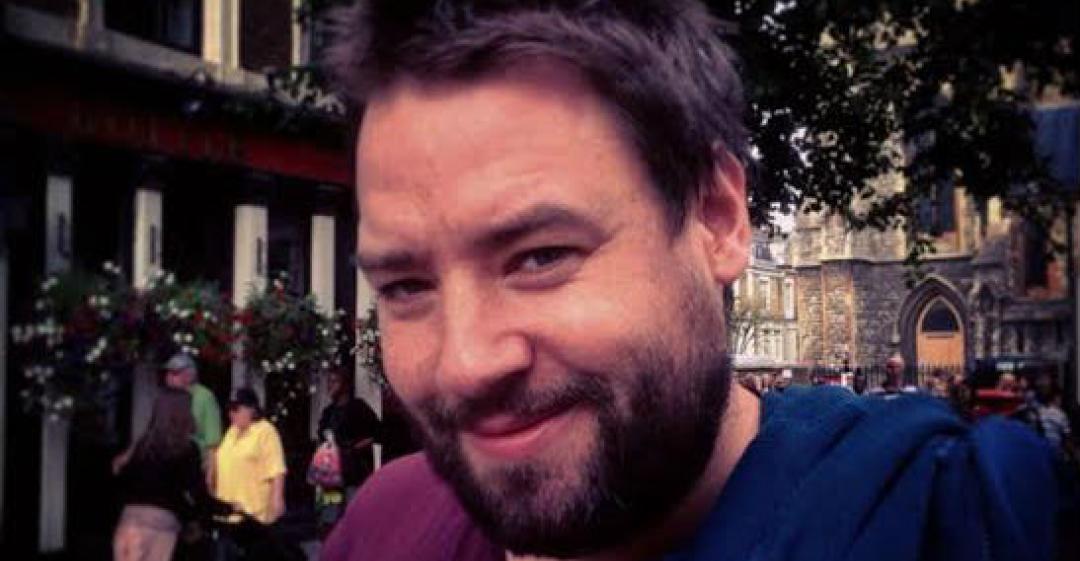 From Google to Start-up
What work were you doing previously?
My main role at Google was as a global account manager, working with technology clients like Dell, Hewlett Packard, Canon, and Nokia, as well as British Telecom in the UK.
My role involved working with agencies that were managing advertising for Google for these companies, but also with the client directly. I travelled around Europe and the US a lot helping to educate these companies on how digital marketing works, specifically related to Google and Google products.
My 20%-time role (all Google employees are encouraged to spend 20% of their time on something other than their core role) was as the account manager lead for the UK. This was a role which I came up with, applied for and got; it basically involved representing the whole UK account management team, lobbying internally with directors around key areas such as development / career paths, technology and tools.
What are you doing now?
I'm running my own digital marketing company, called Curated Digital.
We're an agency, essentially, although I don't like the word 'agency' as I believe it carries negative connotations. This has perhaps carried over from my time working at Google, where I found some agencies distrustful and lacking in the areas that they purported to be skilled in.
I got to this point via a stint in stand-up comedy, but more about that in a moment.
Why did you change?
I was bored.
I suppose when you do any job for almost seven years, you start to think about what is next. But one of my main frustrations at Google was how far removed from the client I was. We worked with agencies on strategy who then worked with the client, so there was a middleman who was difficult to get past. Agencies tended to treat Google with suspicion rather than work with them collaboratively to achieve results for their clients.
I wanted to work more with business owners on digital marketing, which is why I left to go and work on the agency side of things.
As I was leaving and going for interviews with digital agencies, I became painfully aware of how little I knew about digital marketing generally: I only knew Google. I knew nothing about the other suppliers, and the various tools that the industry used. And I knew nothing about search engine optimisation (SEO) or social media either!
Are you happy with the change?
​Yes, much happier.
I work for myself, so now I make the rules!
What do you miss and what don't you miss?
I miss the Google lifestyle, but not the job role.
Google was in a bubble: everything was done for you. You got three meals a day for free, all of your travel paid for, all of your insurance, and shares, all in a comfortable, fun work environment. I also got to travel to new countries in Europe and the US. I miss all of that – the stuff that went with the job, not the actual job itself!
How did you go about making the shift?
Initially, I'd always admired stand-up comedians and the art of telling jokes on a stage with just a microphone, and nothing else.
It just really appealed to me: standing up on a stage in front of a load of people I didn't know, making jokes. That sounds perverse, maybe, but I just got a huge buzz out of it.
At first I thought I was going to be famous, yet I couldn't write jokes properly, and I watched people who started years after me overtake me quickly to get on TV. Then I grew up, realised that I was being silly, and started treating comedy as more of a hobby. I even ran a few comedy clubs, too, which is when it got more fun.
However, running the club almost became like a second job, alongside Google, and I found myself struggling to juggle both. In the end, I just pressed the 'pause' button – that was about three years ago, and I've not stepped on stage since.
Regarding Google, in my four years working agency-side with them I learned an incredible amount, but I'd got to the point where I didn't want to be managed by people whom I didn't feel could impact the business as much as I could. I felt I was being held back and needed to take the leap.
One friend offered to fund the whole business as he had complete faith in me to be successful; that was the catalyst, if I'm honest. I also couldn't have start​ed the business without my co-founder Matt, whose skills are completely different to mine. He set up and built the website himself; if he weren't on board, we probably wouldn't have a website yet.
What didn't go well? What 'wrong turns' did you take?
​Nothing has really gone massively wrong as yet, just a couple of little hiccups.
One thing was not formally agreeing contract start dates with clients when we started. With a couple of clients we signed up, we agreed that we would start on 1st August, but this didn't end up happening; one started late August, and another in September, so we were worried about cash flow from the off. We fixed this by agreeing to invoice clients up front in future.
We did grow much quicker than expected, too: we picked up a couple of clients very quickly but only had two permanent members of staff. We took someone on, who we'd worked with previously, on a rolling-contract basis, but this did more harm than good.
Following that experience, we quickly identified the person we needed and did the hiring due diligence; we also held out for the right person, who we've now got (and who is awesome).
How did you handle your finances to make your change possible?
Over the last three to four years I saved up a fair bit of money, which I used to start the business with, so that left me with no savings!
I took out a personal loan from my bank to cover me for the first few months of Curated Digital, until money started to come in. It's the only debt I have and it's a personal one rather than a business one. Curated Digital has no debts, and is very profitable already.
What was the most difficult thing about changing?
Going out on my own was a huge risk, so I guess making that decision was the hardest part.
I made the decision to run my own company a long time before I actually decided to do it (about a year before). The delay was caused by a number of fears, in no particular order: how I would get clients, how I would make money, and then the main fear of coping with paperwork, and things like VAT and finance.
I guess feeling exposed is the main thing. But the first few client wins put paid to that, and since then it's just flowed naturally. There are days when I have moments of realisation – random times of the day when I think, "What am I doing?!" But then I think about how well we're doing as a company and I quickly calm down!
What help did you get?
Most of the help I had was prior to setting out on my own – that is, people telling me I should set up my own thing.
What have you learnt in the process?
​It sounds clichéd but I've learnt that I can actually run a company – that I'm old enough, experienced enough and know exactly what I want to do with the business.
Having that has really helped me to recruit the right people and go after the right clients, and we've grown every month since we started.
What do you wish you'd done differently?
I wish I'd done it earlier.
What would you advise others to do in the same situation?
If you really believe in yourself and your idea, then scope out how it might be possible to do it on your own.
Write lots of stuff down, run it past people, ask for advice, and read things online – there is so much information on this sort of thing across the web!
What resources would you recommend to others?
As I mentioned, there's plenty of great information and advice you can find on the web, which really helped me out when starting up.
Here are my top three:
Start-up advice from the UK Government website


The Formations Company Help Centre


The book Teaching Yourself: Setting up a small business by Vera Hughes
To find out more about Simon's business, visit www.curated-digital.com; and thank you to www.theformationscompany.com for the story.
What lessons could you take from Simon's story to use in your own career change? Let us know in the comments below.