"Of course, my income isn't guaranteed, but I'm not far off what I used to earn now."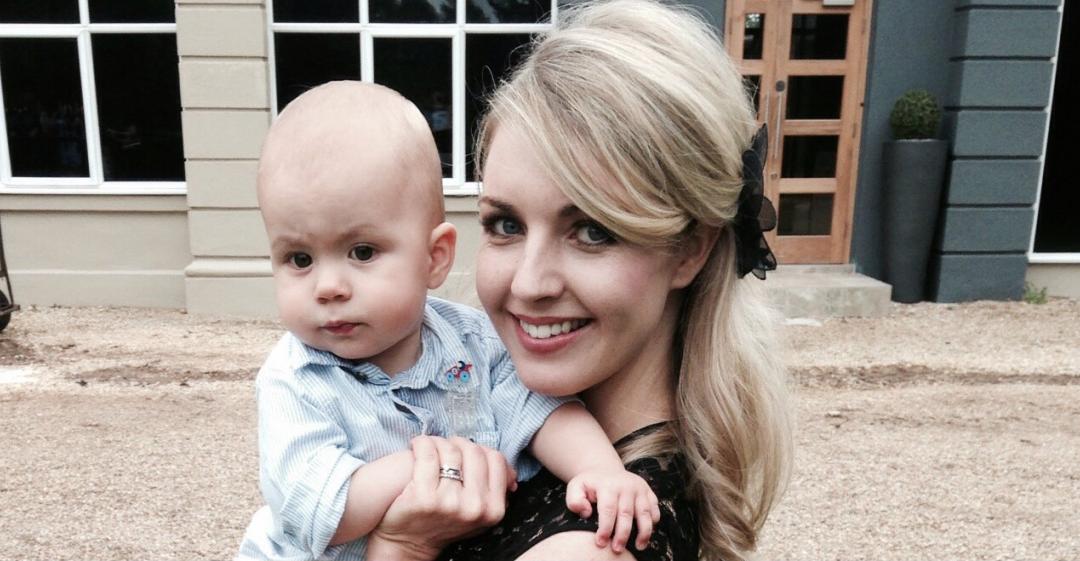 From Full-time to Flexible Working
What work were you doing previously?
I previously worked as a footwear buyer, for a footwear concessions business.
I bought the footwear range for M&Co, which involved a lot of long-distance travel. When I wasn't abroad, I was commuting into London every day.
I was heavily involved in product development, and worked closely with a designer as well as a merchandising team. I loved the challenge and seeing a range come together as I'd imagined, as well as the buzz of meeting targets. High street fashion is super-competitive these days and retail is a tough environment.
What are you doing now?
I now design and make cute and quirky nursery decorations, which I sell online.
Each and every item is handcrafted by me, and can be customised or adapted for customers.
Why did you change?
Following the birth of my son, I took a full year of maternity leave.
Towards the end of that year I had the urge to do something other than be a full-time mum again. Following return-to-work discussions with my employer, it became clear that there would be no compromises made on my return to work, and that it was full time or nothing.
I knew that continuing in my role with a baby, and all the long-distance travel it would involve, would not be an option for me.
Are you happy with the change?
I'm delighted to be working for myself.
I love the various aspects of running a small business – social media, packing and preparing orders, and having a direct link with customers.
It gives me great satisfaction to create bespoke products for people, and to get good feedback is an amazing boost. My background is product, and not the marketing and social media side of things, but I'm learning, and enjoying that aspect too.
What do you miss and what don't you miss?
I don't miss the commute and full-time hours I used to work.
What I do now allows me so much more flexibility and a great work–life balance. Also, being a sole trader means I'm so much more productive, as each decision is just made by me – which I love!
Of course, my income is not guaranteed as it used to be, but I see that as more of a challenge, and I'm not far off what I used to earn now.
How did you go about making the shift?
Towards the end of my maternity leave, I was making a felt mobile for a pregnant friend, and feeling pretty chuffed with how it had turned out.
It occurred to me (and friends and family agreed) that this was something I could sell. My New Year's resolution last year was to set up an Etsy store. I bought myself a sewing machine just after Christmas and it went from there.
I was bursting with ideas, taught myself to sew, and could not be separated from the sewing machine for weeks! As my ideas developed and friends made requests, I felt excited at the prospect of working full time for myself.
That spring, with a good selection of products in my Etsy shop, I took the plunge and applied to be a seller on Notonthehighstreet.com. This was my ultimate goal, as it's a site I've always loved and where I'd envisaged my products would sell, being personalised and handmade items.
I was delighted to get the call to tell me I'd been accepted onto the site, and following a professional photoshoot, my products were launched. I also created a transactional website, logo, and styled my product shots (which I'm really proud of).
What didn't go well? What 'wrong turns' did you take?
I've sent products to bloggers and journalists, and some features have been more successful than others.
Then again, that's to be expected.
How did you handle your finances to make your change possible?
Financially, it wasn't such a huge transition.
We were already living off my husband's income as I was on maternity leave. I invested a little in photographs and material stock, but start-up costs were relatively low.
Is there anything you would have done differently?
It's a hard one, as for the most part, the only thing I wish I'd done differently is doing it sooner.
It's easy to get complacent and risk averse when you're employed by someone else. If I hadn't got pregnant and chosen not to return to full-time work, I never would have started up my little enterprise that I enjoy so much.
What was the most difficult thing about changing?
It was hard for me to 'give up' my career having worked hard to get myself to a good level before having a baby.
I think it's a situation a lot of mothers find themselves in. From my antenatal group, all eight of us planned to to go back to our jobs, but only two did.
I think that's a fair representation of the situation mothers in the workplace find themselves in.
What help did you get?
Friends and family have been very supportive and my initial orders were mainly from them!
Social media has been a great asset to me in launching my business and marketing my products, and most of my orders come via social media now.
What resources would you recommend to others?
Instagram as a marketing tool, and for creating a brand.
Photography has been key for me as Instagram is such a visual marketing platform.
What have you learnt in the process?
I'm learning lots of new social media and marketing skills, in addition to my practical sewing skills, which are improving all the time.
My brand is developing and I'm proud to have created something that I really believe in.
What would you advise others to do in the same situation?
I'd advise anyone with a niggling idea to just go for it!
If you're offering something you'd like for yourself, that's a great indicator that there's a market out there for your product.
If you don't believe in yourself and your product then no one else will, so be confident and ensure that comes across in your marketing and social media. Then customers will buy into it too.
To find out more about Hazel's products, visit www.secretcrafthouse.com.
What lessons could you take from Hazel's story to use in your own career change? Let us know in the comments below.