"When my wife and I had our son, I realised that I was never going to see him unless I made a change."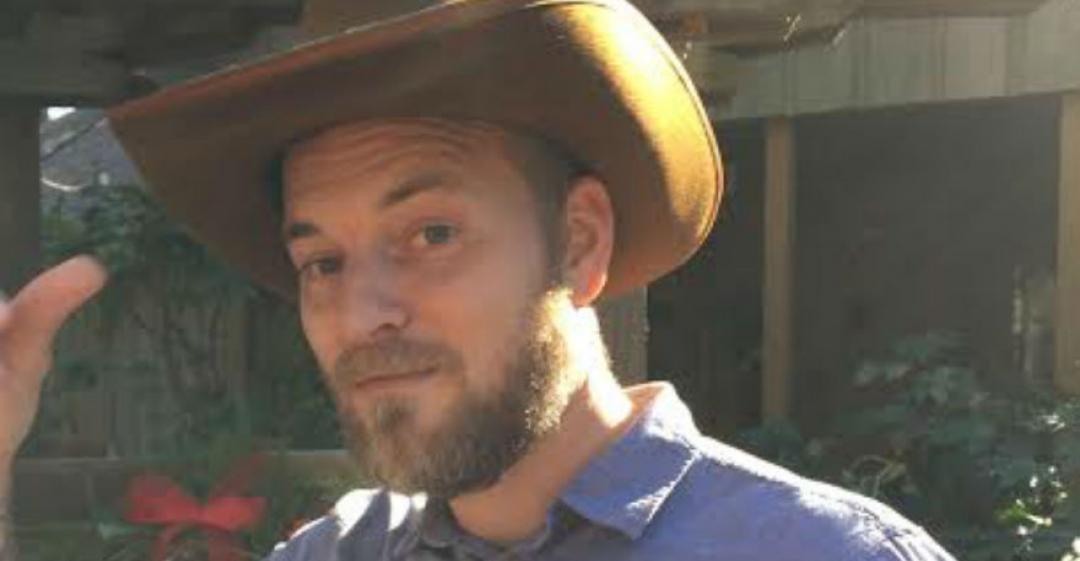 From Food to Psychology and Teaching
What work were you doing previously?
I was a chef.
What are you doing now?
I'm now in my final term of a psychology degree at Sussex University.
I've been accepted to the Sussex Postgraduate Certificate in Education (PGCE) programme to train as a maths teacher (I realised I had a love for the subject after having to take a maths exam to make it into Sussex). I couldn't be happier and feel that I'm absolutely doing the right thing.
In the meantime, I still have to finish my psychology degree!
I'm also running the Sussex Street Crime Project, which looks at the reaction to the way crimes are reported in the UK media. I'm mainly looking at effects on black British populations.
Why did you change?
When my wife and I had our son, I realised that I was never going to see him unless I made a change.
He's much more important to me than a career as a chef, so I chose accordingly. That being said, my career had taken a few steps back, after moving from San Francisco to Brighton. Regardless of your contacts and CV, you always have to work your way up a bit in the food world. I was making half of what I made in San Francisco, and was feeling relatively uninspired.
I'd been thinking about going back to university in the States, but there was no possible way I could afford it. After looking into things here in the UK, I realised that it was a much more feasible option here.
When was the moment you decided to make the change?
There was a particularly bad Christmas season at the restaurant I was working at; we had half of our staff bail out just before the busiest time of the year. I was working more than 80 hours a week, which made my salary translate into a very low hourly wage. I'd had enough with restaurants.
Are you happy with the change?
Incredibly happy.
I've relished my time here at university, and found the transition to be much easier than I'd anticipated.
What do you miss and what don't you miss?
I miss the rhythm of the kitchen.
I know that may sound strange, but I mean the slow start to the day (getting things on in the morning and prepping for lunch), then the gradual rise in tempo leading up to the insanity of dinner service. By the end of the day, you've made so many things that have been enjoyed (or hated!) by so many people. It's all very tangible and rewarding.
How did you go about making the shift?
The first thing was to see if I was even eligible to do it. I visited the University of Sussex a couple of times and had discussions with the admissions tutors. They all seemed very accommodating and positive, but all let me know that I would need to complete an access course.
So, then I went to City College, Brighton and Hove, to have a discussion with their admissions tutors. It all seemed feasible, but I would need £1,500 up front. I signed up for a credit card and and had just enough of a credit limit to max it out and be able to cover the tuition.
I applied and found out that psychology was an oversubscribed area of study, so I was delighted when I was invited to an interview. I was incredibly nervous at the interview, but felt that I'd said what I needed to say about my motivations and goals. Shortly thereafter I was accepted! Life couldn't have been better at that moment: I was actually making the change!
The access course was a joy. I made excellent grades, enjoyed my teachers, and learned a lot about living in the UK. The next step was the university application. In the end, my first choice came through and I came to Sussex. It all seems so normal now, but thinking back to three years ago makes me incredibly grateful to have been given this opportunity.
My initial plan when returning to education was to stay in for as long as I could, doing something at postgraduate level after the first degree was complete. I thought about putting together a PhD proposal. In the meantime, I always had the 'fallback' idea of becoming a teacher.
Last summer, I won a grant to conduct a piece of research at Sussex as a Junior Research Associate (JRA). While working on this project, I met Jenny Paterson, who was working on the Sussex Hate Crime Project, a Leverhulme-funded project exploring the extended effects of hate crime in the UK. She asked me for help administering an experimental portion of the project to a few secondary schools in London.
We made a couple of trips and spoke with classes about the project, as well as university experience. I was immediately taken by the energy of the schools. It was such a buzz being in the classroom. I enjoyed discussing things with the teachers, fielding questions from students, and being in front of the class. This really opened my eyes further to that old 'fallback' idea of being a teacher.
When it was time to submit applications for postgraduate study, I was really torn about which path to take. I decided to just put applications in for all of my choices and see what happened. I would write my PhD proposals, as well as submitting an application for PGCE training.
In the meantime, I lined up a few more school observations. I felt the same then as I did when visiting the schools with Jenny.
Teaching jumped out and took me. The choice was made. I have now, wholeheartedly put all of my energies into this goal.
What didn't go well? What 'wrong turns' did you take?
My wrong turns were made well before this career shift. Everything has gone wonderfully. I really can't complain about anything.
How did you handle your finances to make your change possible?
To make ends meet I taught English as a foreign language, via homestay booking websites, as well as working a few shifts in the kitchen and catering. Mainly, however, this opportunity was given to me by my amazing wife who worked to give the main support to the family while I studied.
What was the most difficult thing about changing?
The fear of the unknown!
My wife was incredibly supportive, and told me that I was going to be amazing, but of course I feared the worst. My first attempt at university had gone horribly wrong, so I worried that I was uprooting my life to pursue something that wasn't going to work.
What help did you get?
I had discussions with my in-laws, my wife, and many other people that I met through functions organised by the charity Spark + Mettle. It was mainly moral and motivational support that was needed (well, that and monetary support!).
What have you learnt in the process?
To try things and see what they're like for myself. I never imagined that I would fit so well with academia. I mean, I'm not an amazing student, but I am very comfortable doing this sort of thing, which is quite a change from being a chef!
What do you wish you'd done differently?
Nothing really. Seriously.
What would you advise others to do in the same situation?
Try not to get caught up in stereotypical ideas of what a 'university-material' person is or isn't. Education (despite the test scores, administration, etc.) is a creative and nurturing process that will benefit anyone who goes into it wholeheartedly and with a curious mind.
What resources would you recommend to others?
University websites – read what the researchers at the university produce, in order to see what sort of work you may be doing.
If you would like to participate in William's street crime project, please visit www.sussexstreetcrimeproject.wordpress.com
What lessons could you take from WIlliam's story to use in your own career change? Let us know in the comments below.
Plus, if you know someone who's made a successful shift into work they love, we want to hear from you. Drop us a line to [email protected] and you could win a £25 voucher to spend at Amazon!