"Though I was good at my job, I wasn't passionate about it."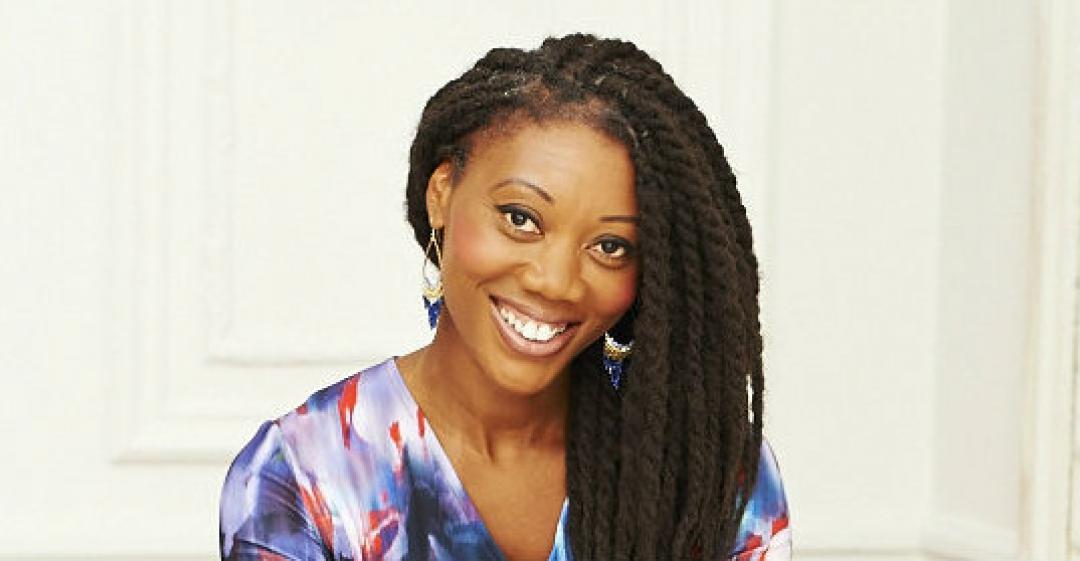 From Finance to Bags
What work were you doing previously?
I spent over 18 years in the financial services sector, mainly working within the investment banking industry.
I was Global Technology Learning Manager, managing a team of 26 people based in the UK, US, India, Japan and Hong Kong. I was responsible for ensuring employees had the appropriate technology training on the banking platforms.
In my early career I delivered technology training, which I really enjoyed.
What are you doing now?
Now, I own a 'build-a-bag' shop called The 'O bag Store' in North London.
The concept is just as it sounds – you come to the shop and create your own accessories, bags, watches, sunglasses, etc.
In the case of a handbag, you select the size, colour and shape; pick the handles (long, short, leather, rope, buckle, etc.); add an insert to zip up your things; and then choose any additional nice-to-haves like wool or faux fur borders / trims. Everything cleverly screws together (like Build-a-Bear, but for adults). Then, when your outfit, the season, or your mood changes, you just buy separate accessories, to change the look of your bag in some way. My customers are of all ages, and include men, women and children.
I opened the first London-based UK franchise of the Italian O bag brand. Although they did distribute the products to multibrand shops around the country, they didn't have any branded stores in the UK (except their showroom in Solihull.)
Why did you change?
In my corporate career, as often happens, moving up through the ranks of management meant moving away from the training delivery I enjoyed.
Though I was good at my job, I wasn't passionate about it. I often thought about leaving, but the only opportunities I could see were doing the same thing at another company. And that was unappealing.
When was the moment you decided to make the change?
During my maternity leave I decided that I wanted to own my own business.
I started to put together a business plan, although my idea was for a totally unrelated business. It wasn't until seven years later that I felt confident my business idea was truly worth pursuing. I then left the stability of my old job to contract for a year so I could build up some cash reserves.
During the very last days of my contract, my life changed when I bought an O bag. Of course, my other business venture has now been 'parked' for the time being, but this journey will help me on my path to the next.
Are you happy with the change?
Yes, definitely.
I don't look back with any regrets, although it's been no easy ride. I guess the only thing I miss from my previous career is the stability of a salary every month. Having said that, I'm working towards gaining even more financial security, which I know will come in time.
What do you miss and what don't you miss?
I always had an amazing working relationship with my team and I thought I'd miss not working with them, but, as they are my friends, I now value spending quality time when we do meet up, even more.
In fact, the team spirit and values have just carried across to my new O bag team.
I don't miss commuting into Canary Wharf, dressing in the corporate style, or sitting at a desk all day. I don't miss attending boring meetings!
I also don't miss running for the train home every day so I wasn't late collecting my son from his after-school club – he was often the last one left at school, which left me feeling extremely guilty.
How did you go about making the shift?
Discovering the O bag brand when I did was a bit of a fluke.
I came across it in a small boutique in Brighton which was selling leather goods. They had bought a few O bags from a fashion trade show in Milan. I'd never seen anything like it before and thought the concept of customisable accessories was amazing. I could create something totally unique just by switching the accessories!
The bag I made was bold, bright and affordable. I also loved the texture of the soft EVA silicone material. My bright yellow O bag became the centre of attention at a jazz festival I attended that weekend – friends and strangers commented on it – and I knew I'd found something special.
After some rapid research and buying a few more bags online, I contacted the brand's HQ to find out how I could get involved. I never anticipated becoming a retailer but I was obsessed by the products, and I felt that as a customer you need the in-store experience more than online; having a physical store, while risky, was essential.
I did heaps of research, contacted other O bag stores around the world to learn from their experience. I also visited the UK distributor and, eventually, other stores in Italy.
I put together a business plan and cash-flow forecast, looked for a shop unit and agreed the location with O bag. I picked Crouch End – a hidden gem full of creative individuals who would be open-minded enough to try something new. Having said that our customers come from all over the world; they seek us out from social media, or come across O bag in other countries.
What didn't go well? What 'wrong turns' did you take?
The length of time it took to agree the lease on the shop unit I found was frustrating to say the least.
I totally underestimated how long these negotiations could take, and there were issues with severe damp in the premises, which needed resolving. As a result I missed my deadline of opening before Christmas 2014, so instead decided to open a pop-up shop in Old Street Tube Station, so I could at least get started on creating brand awareness.
Although I did a financial forecast, I overestimated the projected revenue. In particular, I didn't realise how challenging it would be to create a buzz about the brand to drive business to my London shop, and get it featured in the fashion magazines.
O bag are hugely popular in other parts of Europe and have been featured in the glossy pages of international publications of Vogue, Elle, and Marie Claire, to name a few, but my lack of fashion media contacts made it feel impossible to get the same coverage in the UK.
I still find this challenging now. Without this sort of media coverage, growth is slow. Having said that I do the best I can with social media, and building a following.
How did you handle your finances to make your change possible?
The year I left my permanent job, I became a contractor and joined another bank.
As I'd contracted at other periods throughout my career, so I knew it was a good way to raise funds quickly.
I really wasn't fearful to leave my secure job to start a new journey. I guess when you're ready, you just know; it felt right. I was passionate about it and it all seemed to fall into place.
What was the most difficult thing about changing?
The most difficult thing was going into unknown territory with such a new brand in this country.
Also, not knowing much about the retail and fashion industry in general.
Then there was the expense of it all: the set-up costs, stock costs, staff costs, the rents and business rates. And the amount of hours you have to dedicate to setting up and running the business is unreal.
There is no set start and end time to your day, you just work until the work gets done. Most days I don't get to bed until the early hours of the morning. When you have a family that's tough, but I still love doing it because it's mine!
I also wasn't prepared for how much social media was going to take over my life. I'm forever looking at my business Instagram and Facebook pages to check comments, see likes, new followers, upload posts and just engage with our audience and potential customers. It's not always easy to outsource when you have a certain voice or way you want to communicate with the general public.
What help did you get?
The family support has been amazing.
I couldn't have done any of this without my husband who was supportive and believed in the product from the start. He's been so involved on so many levels that it's hard to list them all.
I also reached out to friends with certain skill-sets. It's amazing what you find out about your immediate circle of friends. I know so many talented people who I've relied on for help and advice: lawyers, HR professionals, graphic designers, life coaches, journalists, marketing professionals, IT specialists, admin support. Everyone pulled through to help me; it's been so humbling.
What have you learnt in the process?
If you're passionate about something it shines though.
It's important to be authentic and honest – people really respect that. And I've learnt to listen to my gut instinct as it's normally right.
I've learnt to be positive, and, if things don't work out, to pick myself up and try again.
Lastly, I've learnt not to spend too long thinking about doing things, otherwise I won't do them. One of my favourite quotes is this:
"Don't wait for conditions to be perfect to begin. Beginning makes the conditions perfect." – Alan Cohen
What do you wish you'd done differently?
I wish I'd done more research about what it means to own a franchise, so I'd have known what questions to ask about the level of support to expect.
I was also a little naive about how brand exposure works in the fashion and retail industry without a big marketing and PR budget, so it's still a work in progress for me.
What would you advise others to do in the same situation?
Do something you are passionate about.
You don't have to invent something, just find a gap in the market.
Do your homework in the form of research. Don't let it prevent you from moving forward, but listen to the messages, when they are loud and clear.
Before you take the leap, start talking to people about what it is you want / plan to do. Telling people makes it more real and it makes you more accountable, and also you'll be surprised at how many people would like to help in some way.
Create a vision board by sticking on pictures, words and quotes of what you want your life to look like. Keep it in a place where you see it everyday. Visualising your life makes you more motivated to achieve it.
Reach out to friends and family to use their skills to help you. For example, you may know a lawyer, graphic designer or marketer. Sometimes people who are close to you forget that they may have skills, knowledge or experience that can help guide you in some way.
What lessons could you take from Marcia's story to use in your own career change? Let us know in the comments below.