"I woke up in the middle of another sleepless night... and I decided I couldn't go on the way I was living."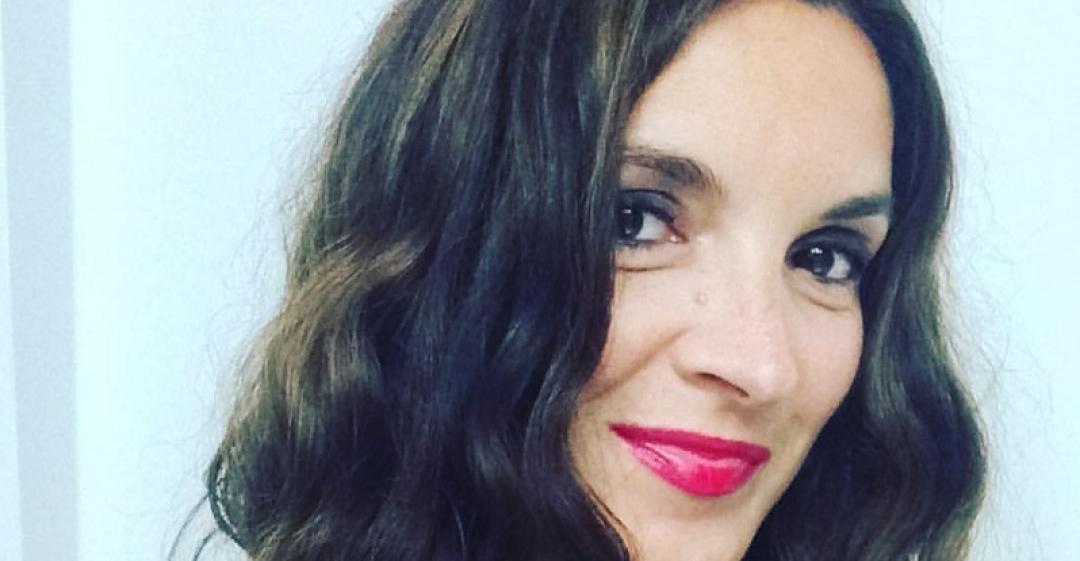 From Fashion to Yoga
What work were you doing previously?
I moved down to London from my hometown of Edinburgh when I was 26, to work within the fashion industry.
I worked as a visual merchandiser for Replay Jeans before moving on to an office-based role at their head office in the wholesale department. I then worked in fashion wholesale for the next eight years, for fashions brands such as Miss Sixty, Denham and Ted Baker.
What are you doing now?
Three years ago, I retrained as a yoga teacher, reiki healer and massage therapist.
I've never looked back.
How did you feel in your work before you decided to make the change?
I felt unfulfilled, lonely, under immense pressure, bullied and not good enough.
Why did you change?
At the age of 35 I felt physically exhausted and burnt out from my London life.
So I made the decision to move back up North.
I wanted to make a real, positive contribution to people's lives, doing something I loved and felt passionate about.
When was the moment you decided to make the change?
I woke up in the middle of another sleepless night alone in my bedroom and I decided I couldn't go on the way I was living.
The next morning I called my parents and told them it was time for me to come home. I'd finally had enough and was ready to return back to the homeland, to having my family on my doorstep and to the strong friendships I'd managed to maintain throughout all those years of being away.
How did you choose your new career?
My flatmate at the time, who'd just qualified as a bikram teacher, encouraged me to come along and try hot yoga as a way of combating the stress and unhappiness I was experiencing at that time.
I had practised many different styles of yoga on and off over the years, but it wasn't until that point that I truly felt I'd found something I could enjoy sharing with others.
Are you happy with the change?
I feel so grateful to my intuition for urging me to make the leap of faith.
Going out on your own and becoming self-employed isn't easy and I suppose that's why most people choose not to do it. But it pays off if you keep your dreams in your sights and never lose hope that you can make a success of yourself.
It takes time, like anything else, but I could never return to my old life now, to the rat race.
I love my work and my life now. There is so much more balance – no more long commutes, hours sat at a desk, or competitive, toxic environments to work in!
What do you miss and what don't you miss?
I miss the clothing allowance!
I also miss the bonuses, holiday pay and good salary, but I've found I don't need to buy things as much as I used to – I would justify a massive splurge on the fact that I worked long hours so I deserved it. Now I don't work as many hours as I used to (and, granted, don't earn as much), but I have so much more free time for myself to enjoy as I please.
I don't miss the sometimes competitive, bitchy environments, the targets, or the long commutes (three hours a day at least!).
How did you go about making the shift?
I cashed in my shares, and used my bonus to enroll on a yoga teacher training and Swedish massage course.
I moved back in with my parents for around eight months until I had established myself as a yoga teacher, at which point I moved into my own flat.
Last year was about building up my holistic tool kit, qualifying in reiki level three, crystal therapy, Indian head massage, hot stone therapy, Hopi candling and hands-free massage.
What didn't go well? What wrong turns did you take?
At first I took on too many yoga classes at lots of different locations, and tired myself out with the physical aspect of demonstrating and trying to get from one studio to another on time.
I've now set myself up teaching at one yoga studio, ten classes a week. It's ideal as I've been able to get to know the clients and their needs, more than when I was teaching all over town.
On the holistic side, I took on a room to rent but it was too soon. I didn't have the clients booking in, so I was paying out for a room I wasn't using. Now, I operate as a mobile massage therapist or treat from my home space.
How did you handle your finances to make your shift possible?
As I mentioned I cashed in my shares and I had my bonus, so I probably had about £10,000 (approx. $14,000) for the courses and to support myself within the first year of my new career.
What was the most difficult thing about changing?
It's been the financial aspects.
With my yoga work I teach ten classes a week, so I know what I'm earning each month, but the holistic work is much more irregular. Some weeks I'll have five clients booking in, the next week zero!
So it can be tough to plan, but I appreciate that it takes time to build a client base, and a lot of it is down to word of mouth and referrals.
I have worked in spas on an ad hoc basis, but they take up to 50% commission for the clients they find for you, so now I'm choosing to go it alone, promoting myself through my Facebook business page and my Instagram business account.
What help did you get?
If I hadn't have been able to move back in with my parents initially I would have run out of cash much sooner, so I'm eternally grateful to them for that support.
They could see I was unhappy and they wanted to help me as much as they could in turning my life around.
What resources would you recommend to others?
If you are looking to retrain, everything costs money, so make sure you have some savings behind you.
What have you learnt in the process?
I have learnt to be a bookkeeper, how to promote myself, how to budget my money so it will go further, and how to go without!
I've also learnt how to live a simpler but much more satisfying life.
The journey isn't over. I have plans this year to take a yin yoga teacher training course, to learn how to become a meditation teacher, and to learn reflexology. The future is so exciting!
What would you advise others to do in the same situation?
If you are unhappy, if you wake up in the morning with a sore stomach and a sense of dread, if you have that awful ache in your chest, listen to your body and what it's trying to tell you. Get out!
Really think about what you love to do and your strengths and weaknesses. For example, do you like working with people or do you prefer to work alone? There are lots of factors to consider but then don't overthink it!
I chose my career as I knew it wouldn't feel like work – doing things I enjoyed, sharing a love of yoga and healing others through touch.
We only have one life and it's too short to spend eight hours a day not doing something that you feel good about. Go for it!
What lessons could you take from Lynsey's story to use in your own career change? Let us know in the comments below.