"I was checking emails at all hours of the night."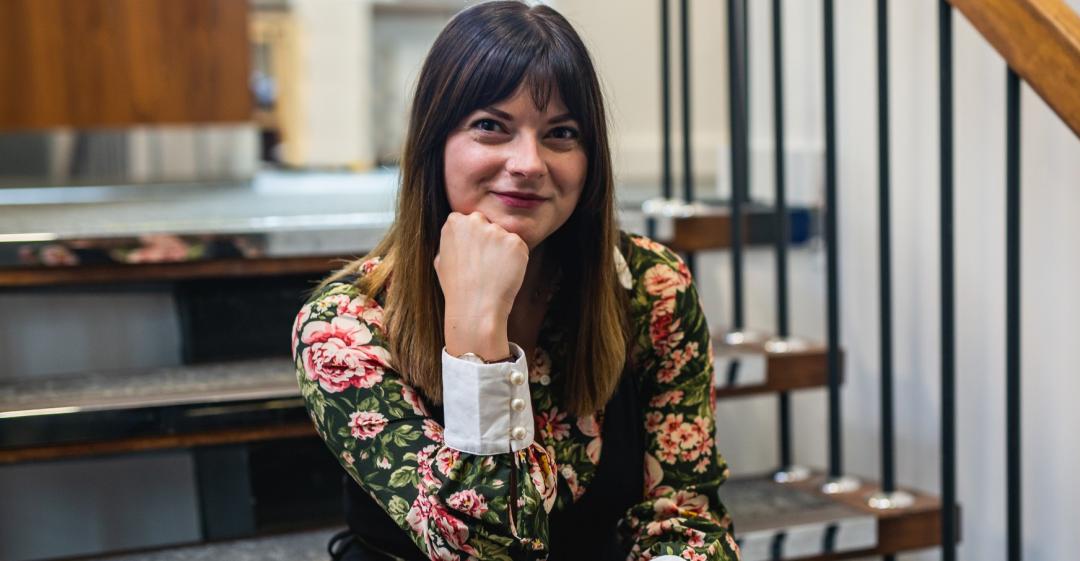 From Events to Portfolio Career
What work were you doing previously?
I worked in a role that was roughly 65% event management to 35% communications.
When taking on the job, I had a lot of experience working in communications, and viewed the event side as an area to develop my skill set.
What are you doing now?
I have a portfolio career and currently have five different income streams.
Predominantly, I'm a self-employed copywriter, editor and proofreader, working under my business name: The Oxford Writer.
When I'm not doing this, you can find me working two day a week in a bookshop.
I supplement these roles by working as a theatre assistant, invigilating exams, and providing residential pet-sitting services for cats and dogs.
I also volunteer two hours a week at my local Trussell Trust foodbank.
How did you feel in your work before you decided to make the change?
While I'd hoped it would be an area in which I would thrive and develop, unfortunately it brought out the worst in me.
I was in a role that involved organising a lot of events. But I'm a natural worrier, and giving an anxious person responsibility over events was a bit of a recipe for disaster, in hindsight.
The events really varied and I worried constantly about things going wrong: no-one turning up, allergies, food poisoning, bad weather, injuries – the list was endless.
Why did you change?
My worrying reached the point where I was checking emails at all hours of the day and night and losing sleep over my work.
I even dreamed that someone died at an event; I woke up in tears.
At that point I realised it wasn't normal for someone to be so worked up about their job, and that it couldn't be healthy. I was starting to dread Mondays and I knew I had to change that.
No job is ever worth damaging your mental health.
When was the moment you decided to make the change?
It was getting towards Christmas time and a natural period for reviewing the year.
There was one big event left on the calendar, in which, luckily, I was only playing an assistant role. I waited until that event had cleared; the next day I handed in my notice.
I had no job to go to and only very sketchy plans of what I was going to do in the immediate few months that followed.
I did everything I'd been advised by friends not to do – leaving a safe income with nothing concrete lined up.
How did you choose your new career?
Throughout all of the different jobs I've had since graduating university, the parts I've enjoyed the most have been those that involved writing.
Sometimes that was writing content for my employer's website, or writing a job description for a new role. I'd spent three years working in a public relations agency and enjoyed writing press releases on a huge range of topics. I'd also taken ownership of writing a membership magazine and enjoyed finding features and stories.
Writing was the one clear element that ran across all my jobs that I could see that I enjoyed and excelled at, and I made the decision that I wanted to try to make an income from writing content.
Are you happy with the change?
I'm so happy!
I haven't had a single nightmarish dream or cried about work since I made the change, which is all the proof that I needed that this was the right decision for me.
What do you miss and what don't you miss?
Life as a freelancer can be unpredictable.
I do sometimes miss the stability of a fixed wage and benefits, but that's pretty much the only thing I do miss.
I've stayed in touch with colleagues from all the different jobs I've had. I also know a big network of self-employed people, so I still feel like I have colleagues and peers I can talk through business queries with.
How did you go about making the shift?
When I handed in my notice I found some writing courses I wanted to attend at Cardiff University's department for Continued Education and Adult Learning.
My sister lives in Cardiff, so I moved in with her for four months, while I attended the courses.
During that time, two friends asked me if I would help write some online content for them and manage their business Instagram accounts. Having my first piece of paid work was so pivotal in showing me I was capable of making a living from writing content, so when the writing courses finished I didn't feel quite so scared about the future.
At the same time, another close friend had got a kitten and needed someone to look after it for a week while they went to Barcelona. I stayed in their flat and used their wifi to work remotely. This was my first pet-sitting job.
When my writing courses ended it was coming up to UK school exam period, so I came back to Oxfordshire and picked up eight weeks of invigilation work. I would go to school in the day and move my copywriting work into the evenings.
From there, I picked up casual shifts at my local theatre, helping to run the bar or fire marshal the auditorium and help patrons to their seats.
Finally, I saw that a local bookshop was looking for someone to work one day a week. I knew that if I compressed my freelance hours I could fit this in and I was lucky to be offered the job.
I now have all five of these income streams to rely on at any given time throughout the year, and I've been working like this for nearly three years.
What didn't go well? What wrong turns did you take?
My lack of confidence was a big factor in my first year not being as successful as it could have been.
I was so worried about telling people what I was doing that I kept it really quiet. Only a small handful of people knew I'd quit my job and moved to Cardiff to go to night school, and for months I didn't tell people my plans.
Ironically, so much of my work has come from friends and former colleagues, that if I'd told people what I was doing much sooner I'm sure I could have grown my income much more in my first year.
Now, I will quite happily tell people about all the various jobs I have, but back then I worried about it being unconventional and not a 'proper' career.
As my copywriting business has grown it's also become more of a juggling act with my other income streams and is something that I have to regularly assess. It requires a huge amount of flexibility on both sides.
I'm lucky that the exam and theatre work is based on team rotas, and every single one of my copywriting clients is flexible about the hours in which I work and submit content to them, but I know this won't always be the case. As my work continues to grow, my working hours will need to adapt accordingly or I'm at risk of eroding my work–life balance.
The other wrong turn I took was not knowing the true value of my work and pitching too low on my rates.
Luckily, quite early on I pitched some work to a friend who gave me honest feedback of the sort of figure they'd been expecting, which was 70% higher than I'd pitched. I now have a base level for my hourly rate that I won't drop below.
How did you handle your finances to make your shift possible?
Being unhappy in my former job had made me start to save a bit of money as the idea of handing in my notice grew, so I'd saved around three months of salary at the point of my resignation.
It was never my plan to have five jobs, but they each serve a unique purpose. These small jobs, which began as ways to keep money trickling in while I was studying and setting up my business, have grown to form important income streams in their own right.
Working at the bookshop has also provided me with a steady income month by month to counteract the fluctuation of my copywriting projects. I always said I would eventually drop each of the other jobs and just be a copywriter, but I enjoy all of them and haven't wanted to give any of them up yet.
It has also proven useful during the pandemic when I've had multiple incomes to fall back on where others have stopped. For example, I lost a lot of pet-sitting bookings during lockdown when people couldn't travel, and the theatre had to close. Luckily my copywriting business became extremely busy during this time, exams were rearranged, and the bookshop remained trading which compensated for the losses.
What was the most difficult thing about changing?
I took a very big hit on income in my first year, which I always knew was coming because of the nature in which I'd left my old job without firm plans.
Switching to self-employment has affected my eligibility for a mortgage in the short-term, so I use my pet-sitting jobs as my change of scenery. I can spend a few months of the year living in other people's houses looking after their pets and keeping the place secure.
What help did you get?
I haven't received any financial help during this process, but advice from friends has been invaluable.
I'm lucky to know a number of people who'd already gone freelance / self-employed before I did, and that was both a motivating factor and a relief when it came to submitting my first tax returns!
I've also found it so useful to have honest discussions about money and day rates with other people, to know where to pitch myself.
What resources would you recommend to others?
Depending on the nature of your work, make sure you have some kind of shop window – whether that's a website or a social media account, or a portfolio of work and testimonials.
It doesn't have to be expensive, but it's great to have something you can point people towards. This also works for me if I'm outsourcing or need to pass on a piece of work – I like to be able to have someone I trust, recommend and send people to.
I also read The Multi-Hyphen Method by Emma Gannon which was really useful for me, as I'm a multi-hyphenate (someone with multiple income streams and job roles.) The book helped me to realise my potential and gain confidence in selling myself and my portfolio career.
What have you learnt in the process?
I've learned to trust in my skills and abilities a lot more now that I'm effectively my own boss.
I've had some really positive feedback from a broad range of clients that has helped instil in me that writing content was the right decision for me.
I've also learned how important it is to find the way of working that's right for me. I figured out what my most productive hours are, and broke away from the set idea of a 9–5 workday. When I'm copywriting, I don't start work until 10 a.m. and have achieved by 3 p.m. the same amount of work I used to during a typical 9-5 day.
What would you advise others to do in the same situation?
Tell your friends and family what you're doing.
If they're a good friend, they'll be your biggest champion and supporter. I've had so many pieces of work come my way through friends, family and former colleagues. If they believe in you and your skills, they will endorse you and recommend you, and that has been pivotal in expanding my client base.
We caught up with Lyndsey recently to see how her shift was working out, roughly four years on. Here's what she's been up to, and the biggest lessons she's learned.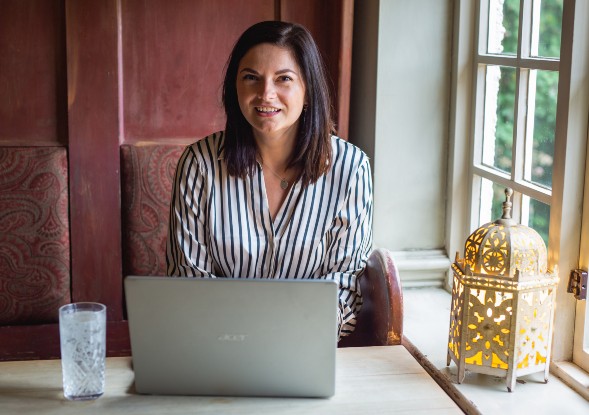 What's changed for you in your career since we first published your story?
Largely things are still as they were from my original career shift (in that I still have multiple income streams and a portfolio career), but the frequency and fluctuation of my roles continues to vary.
I still have my copywriting and content services business, The Oxford Writer, and in the last two years I've added another service to this which is providing social media resource.
One of my clients was getting too busy to find time to update their Instagram, and so I offered to help them out by posting on their behalf, and now I look after their channel full time.
By no means am I a social media expert, but I provide a steady frequent flow of relevant content, and since I've taken on managing the account in 2021 we've gained 1,500 followers and hit our target of 4,000 followers two weeks ahead of schedule in August this year.
I've similarly helped photographers with their accounts. They're so busy taking and editing amazing photos that they don't have time to post anything themselves!
Private residential petsitting has really taken off for me and I've more bookings than ever. In my original story I was spending a couple of months of my year petsitting, and a quick glance at my calendar for 2023 shows I'm now at around 5 months occupancy.
I no longer work at the bookshop and currently don't do exam invigilating, but I'm still a regular at the theatre and have maintained my volunteering with my local food bank.
It all ebbs and flows, and I track things carefully to forecast my income.
How do you feel about your work now?
I still have imposter syndrome and don't think that will ever fade, but I recognise it and push through anyway.
I have a very strong work ethic, I'm proud of the work that I do, and I let that speak for itself. In this age of social media, I find authenticity is really important and something people really value, so that's always my focus when talking about my work and what I'm up to on my Instagram account.
What challenges have you come up against since making your shift, and how exactly have you dealt with them?
I still struggle with the dilemma of how to quote for my work, whether it be by the hour or by the output, and if it's the latter, putting a monetary value on that piece of work.
I'm therefore pretty confident that I've undersold myself and my work in the last few years, but I don't give myself a hard time over this and treat it all as a learning curve.
I've recently started working with a marketing agency who outsource copywriting tasks to me, and they've been able to offer great advice and guidance on my quotes.
Asking others really is the best way to benchmark, and I find small businesses are much more open to sharing experiences, figures and hourly rates.
How is the financial side of things panning out, and is this what you'd expected?
Truthfully, I don't make as much money as I should.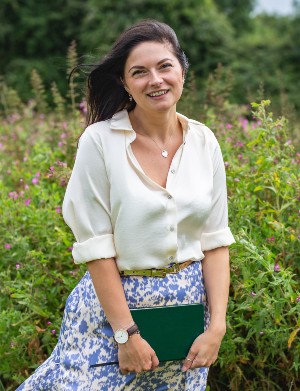 This relates back to my previous answer in that I've either not quoted enough for the work, or I've not reported in all of my hours on the small ad hoc tasks and tweaks I might end up doing.
That's entirely on me and I'm the first to put my hand up and own it. I've always made 'enough', but it's important that I accurately value my time and efforts.
One thing I'm proud of is that I worked really hard to steady the fluctuation of my income month by month. I began tracking my figures a few years ago and as soon as I saw the charts zigzagging all over the place I knew I had to sort it.
I'm a visual person and it was a great visual incentive to get those graphs stable! Now I can predict and forecast my income much more accurately, which gives me greater security when planning ahead.
What have you learned, since making your shift?
Track, record and measure as much as you can.
It really does make a huge difference to planning and pitching, as well as giving me a boost in self-confidence or motivation to push on when I can see the figures clearly in front of me. It's also great to look back and see how far you've come and what you've achieved.
Keep talking to other businesses, like-minded folk, or people you admire. I've recently spent a lot of time talking with solicitors, financial planners, teachers and other portfolio careerists who have all offered so much useful wisdom, advice and mentoring to give me clarity and confidence for the future.
Always celebrate the wins, no matter how small. I celebrate taking on new petsitting clients for two day stays as much as I celebrate enquiries through my website and winning new copywriting work.
To find out more about Lyndsey's writing and editing services, visit www.theoxfordwriter.com.
Images by Sharmaine Sepehr Photography.
What lessons could you take from Lyndsey's story to use in your own career change? Let us know in the comments below.