"I felt trapped... Work was just a grind, and I knew there was something missing."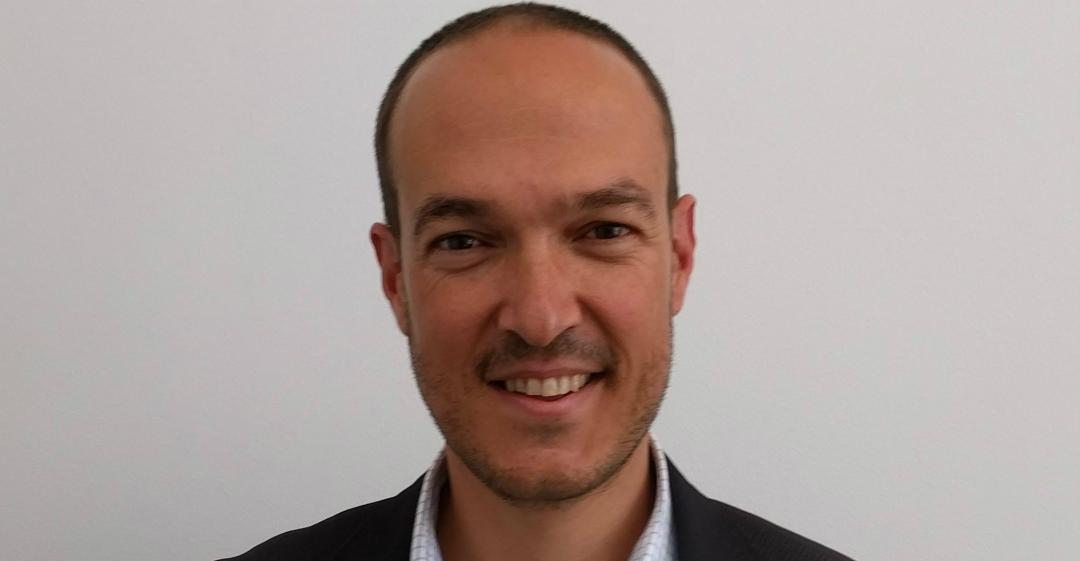 From Corporate Sales to Start-up
What work were you doing previously?
I've been in sales my whole life.
I hated sales for the most part, but I was good at it, so it stuck.
What are you doing now?
I started a business, with the goal of changing sales.
Sales has a bad rap, mainly because of poor leadership. Salespeople, particularly in the B2B space, need a major shift in tactics, to become trusted influencers, rather than product pushers. So, my company does consulting to businesses who get their income from other businesses.
Through my work, businesses become more effective at selling, and at the same time, the people involved in sales will look at it in the correct way.
How did you feel in your work before you decided to make the change?
Frustrated.
I felt trapped, and had absolutely no sense of purpose. Work was just a grind, and I knew there was something missing.
Why did you change?
It felt like I was dying inside.
OK, so that's a little drastic, but I knew there was no way I was going to reach my full potential on the course I had been on. The need for change was becoming an urge I could no longer ignore. I needed to find a way out of a way of work and life that had become stifling.
When I started working a sales job for one of the largest banks in South Africa, at the age of 24, I'd actually started to enjoy sales for the first time, and started getting a new found respect for my own career. I moved up to senior positions in the bank, then was recruited by a former boss of mine who had moved to TransUnion.
That's where the solutions we were selling became more and more complex, and I loved it! But things also started to go awry.
I was learning a lot about the industries I was working in, and brought this information back to the business, in the form of ideas. My ideas were shot down and sometimes even laughed at. But a year or two later after every big idea had been rejected, the business started coming up with the same ideas and others took the credit.
I decided I needed to start my own business, but wasn't sure what.
When was the moment you decided to make the change?
In my last job, I had started consulting pro bono for people who needed help selling a project or solution – just people in my own network.
I did it because I knew sales and usually got some free beers for doing so – it was usually in pubs or homes after normal working hours.
I helped one of these guys win a massive deal with Diners Club. So, I played with the idea, and it made perfect sense – this would be my business, to help other businesses that do B2B sales sell more.
I made a formal arrangement with that company, and cashed in my provident fund from the bank which bought me what I thought would be a enough to cover me for year. But with all the costs of running a business in South Africa, it really only bought me eight months.
I knew I would be able to help people to sell more. But I had no idea how. I knew CRM (Customer Relationship Management) really well, so set up a partnership with a brilliant company in the US and started selling that.
How did you choose your new career?
It kind of chose me.
It was doing the work I had learned in my career, but applying it in a very different manner. It excited and scared me at the same time. It still does!
Are you happy with the change?
Absolutely.
There are some really tough times. But they're worth it, as they're truly character building, rather than character squashing.
I still don't think this is my ultimate purpose, but it's a major step in the right direction. I'm in hot pursuit of my true potential now, whereas before I was just trapped.
What do you miss and what don't you miss?
I miss the people the most.
I always had good relationships with my colleagues and we used to see each other all the time. Now, I work mostly alone, even though I spend most of my days with many different people via my clients.
How did you go about making the shift?
I registered a business, and formed a formal agreement with my first client that I had been consulting with pro bono.
Then, I formed another partnership with a powerful CRM company based in the US. I figured I'd quit my job, sell the CRM and earn commission off of that.
What didn't go well? What wrong turns did you take?
The CRM angle was a bad one.
Soon after I quit my job, the CRM I had a partnership with doubled their pricing. A heavy blow, as here in South Africa, our currency does not do well against foreign currencies. I had nothing to offer but myself, and though I know I had skills, I had no idea how to 'package' them. (I'm still grappling with this!)
I also made a bad call on my company name (Rapid Sales Growth), which I'm only realising two years down the line.
Sales is a 'dirty' word. People associate it with sleazy car salespeople, and many people don't even want to be associated with sales. This never occurred to me, because to me sales means solving complex problems for clients. Most people don't see it that way, and as a result don't even want to speak to me, no matter what I can do for their business.
When I started, I was very unsure of myself and my abilities. The whole thing was very daunting. As a result, I didn't assert myself soon enough, because I doubted my abilities, which meant the results took longer to achieve, which meant that some clients got frustrated.
If I'd just done what I know and believed in myself from the word go, things would have been much easier from the start.
I also built my own website. I ran a Google Adword campaign, and never even got one lead. Baffled, I cancelled the campaign after three months. I realised that the email link on my website was broken. I was so mad with myself – I am a meticulous person and I couldn't believe the stupidity of the mistake.
How did you handle your finances to make your shift possible?
I cashed in my provident fund, which I thought would get me a year – paying myself the minimum to get by.
But it only lasted me eight months, so the pressure was on to get sales. Luckily, I landed a few clients at the eight-month mark!
My family and I still run a tight ship. We seldom go on holidays, and we try to save money wherever we can. Extra cash goes into growing the business.
What was the most difficult thing about changing?
Backing myself and my abilities.
It's still one of the hardest things, but looking at where I am today compared to when I started, I'm worlds apart.
What help did you get?
I had one client to start with, which I won when consulting pro bono.
Other than that, just support from my closest family and friends.
What resources would you recommend to others?
If you need to sell your product, you need to get a CRM to track everything.
There are also great tools out there to help you generate leads, depending on what you're selling and your budget. Getting them on your own can be a little difficult in the beginning.
What have you learnt in the process?
It's really difficult to build something from scratch.
I don't know what the future holds: things are going well now, but in a small business, everything can turn upside down in an instant.
Then again, it doesn't matter what happens in the future. This is where my life led me, and I believe that I'm now on the right path.
I see the world in a different light now; it's like my mind is opening. And as my mind is opening, I see possibility in everything: it's really liberating.
What would you advise others to do in the same situation?
Follow your gut.
I didn't have all the details figured out, and I had no financial backing. I'm still figuring things out, and although daunting, I'm feeling free.
Make plans, but don't die by them. By the time you hit the road, things change so fast, you need to adapt quickly.
Trust in your abilities and skills, no matter what anyone tells you.
To find out more about Martin's business, visit www.rapidsalesgrowth.com.
What lessons could you take from Martin's story to use in your own career change? Let us know in the comments below.