"I felt I was letting my employer down by not going back."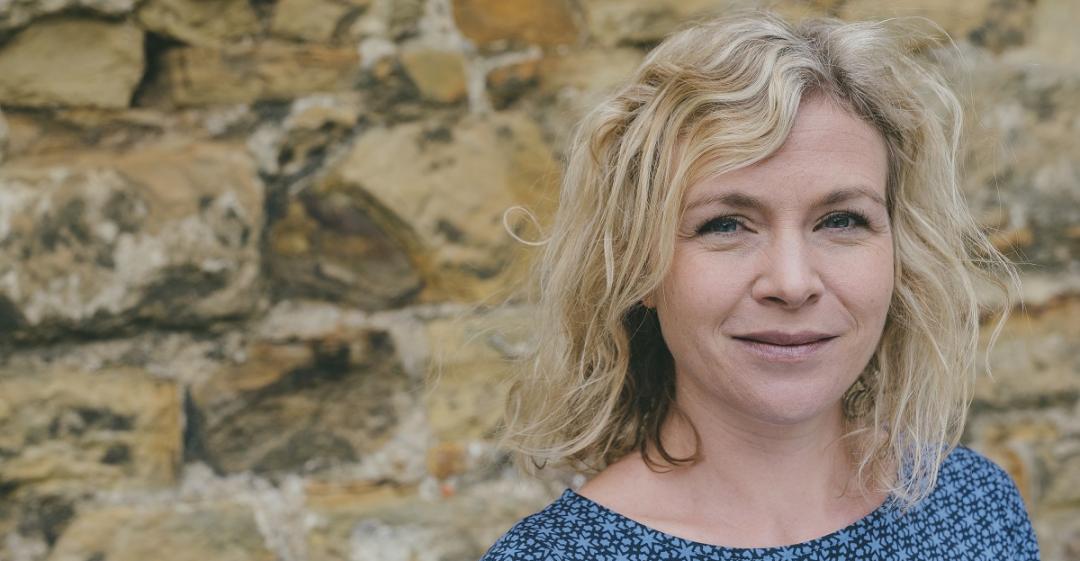 From Corporate Life to Portfolio Career (Plus Post-Shift Update)
What work were you doing previously?
I spent most of my career working in corporate communications and change management roles.
Prior to going on maternity leave, I was managing global change programmes for a large corporation.
What are you doing now?
I run a baby and children's yoga business, sell bamboo baby products, and provide practical support and consultancy to others who want to get started selling their own products on marketplaces such as Amazon.
How did you feel about your work before you decided to make a change?
I really enjoyed it.
I was busy and generally felt fulfilled. I worked hard, was paid well and enjoyed the lifestyle of working in Central London.
Why did you change?
I went on maternity leave around five years ago, just before my first child was due.
I had postnatal depression following the birth and a pretty rough year, if I'm honest. The thought of returning to work was the catalyst for something to change.
When was the moment you decided to make the change?
When I realised my maternity leave was coming to an end and I would be going back to London, leaving my baby in childcare for three long days each week.
I knew that mentally I just wasn't ready.
Are you happy with the change?
Very!
I love that I can work at home, around my children.
I still love the fact that I drop them off, pick them up, have time with my youngest (she goes to nursery for two days a week) and can still manage my businesses around that.
What do you miss and what don't you miss?
I miss the buzz of being in London and working in a team.
At the moment, it's usually just me and the cat at home on my dedicated 'working days'.
I don't miss commuting, standing on a busy train, panicking if there are any delays, or corporate politics!
How did you go about making the shift? And how specifically did you choose your new career?
The idea of working for myself had always appealed to me.
I did a lot of research and franchising stood out as an option: the business model was there, and you get full training with the support of a head office team and other franchisees. It seemed to me, at the time, the lowest-risk way of working for myself (though, of course, you're not truly your own boss, as you do have to follow guidelines, etc., set by the franchisor and pay a franchise fee).
I initially bought my yoga business (the franchise) as an alternative to returning to my career after maternity leave. I knew I wanted to work, but I didn't want to commute and be away from my son for long days. It was great; I only taught classes during the day, so I could drop him off and pick him up myself.
I now have teachers working for me, so don't teach any classes myself. Instead, I manage the sales, admin, accounting and marketing. This change happened when I fell pregnant with my second child.
Once I'd done the yoga business for a while, I got the entrepreneurial bug; I decided to take a leap and set something up from scratch. I did lots of research beforehand though, started slowly and built up.
A few months after my second child was born, I started my bamboo baby products business. As it's an online business, I worked around her and didn't need any childcare until my eldest started school last September.
What didn't go well? What 'wrong turns' did you take?
I didn't fully appreciate that when you work for yourself you ultimately have to do everything – even the stuff you don't enjoy or are bad at.
I also made the mistake of chasing after everything, rather than being strategic and setting business goals.
How did you handle your finances to make your change possible?
I don't spend much!
That sounds flippant, but I do think about money much more than I ever did (and like to), and I think really carefully about any business or personal expenditure.
What was the most difficult thing about changing?
I felt I was letting my employer down by not going back, after going through the motions of discussing my return to work.
Ultimately though, I know it was the right thing and I don't regret it.
What do you wish you'd done differently?
Nothing.
It hasn't always been easy, but I'm proud of what I've done and where I've got to now.
What help did you get?
I got a lot of support from my franchisor and fellow franchisees.
What resources would you recommend to others?
For setting up your own business, the Pat Flynn book, Will it Fly.
I would also recommend finding networking groups that you can join.
What have you learnt in the process?
A lot about how to take care of myself!
I've learnt to be less self-critical, how to manage my time better, and how to remain mindful and switch off when needed.
I'm not an expert at any of these, but I'm getting there!
What would you advise others to do in the same situation?
Do your research before jumping in, but, ultimately, follow your heart and do something you enjoy.
I was lucky enough to be in a situation where it was perhaps slightly easier to make a shift (having been away from work on maternity leave for a year). Maybe for others the answer isn't to take a big jump, but instead to try out something alongside their current career (e.g. taking a course, starting a side business), before deciding if it's right for them.
We caught up with Vicki recently to see how her shift was working out, 18 months on. Here's what she's been up to, and the biggest lessons she's learned.

What's changed for you in your career since we first published your story?
I've stopped my baby yoga business, as I didn't feel I had the time to split myself between three businesses anymore.
My passion is for helping other people to create and sell their own products; I didn't want to continue with a business that wasn't helping progress that goal.
I've also created an online course to help others validate, spec and create their own products ready to sell.
How do you feel about your work now?
I love it!
I'm really excited about the people I get to help. I genuinely get excited about seeing other people go through the same journey that I have.
It's an amazing feeling to see people buy and use something you created. I love that I can help others do that.
What challenges have you come up against since making your shift, and how exactly have you dealt with them?
I think the main thing has been figuring out exactly what I want to do.
I have two small children, so limited time, yet so many ideas and directions to go in.
I decided earlier this year that I was spreading myself too thin – hence deciding that leaving my yoga business was the best thing to do (for that business, which is now managed by someone else, as well as for myself!)
How is the financial side of things panning out, and is this what you'd expected?
It took longer than I'd expected to make the kind of money I was aiming for.
As I now have a service-based business and a products-based business they're both different – one has much lower costs and the other needs much more investment (into new stock, for example).
However, having both is great (for me). I can put more focus into my consulting work when I need to and, equally, when I want to take time off to be with my family, my products continue to sell.
What have you learned, since making your shift?
That things do, and will, continue to evolve.
In the past few years I've been through three businesses, and they're all still changing.
I started out helping others on a freelance basis, as I had a blog I'd started to document my journey (as a little side thing) and I've now built a whole business and a course around it.
Is there anything else you'd like to share?
I think being open to not knowing all the answers, to trying things out and changing things as you go, can be really helpful.
I often think that if I hadn't have made a few educated guesses and taken some risks, I probably would still be right where I started – unhappy and not sure what to do with myself!
This story was sourced by All By Mama, the marketplace for creative parents. Visit www.allbymama.com to learn more.
To find out more about Vicki's business, visit www.vickiweinberg.com.
What lessons could you take from Vicki's story to use in your own career change? Let us know in the comments below.