"I always felt that the people on the other side of the table (my clients) were having more fun."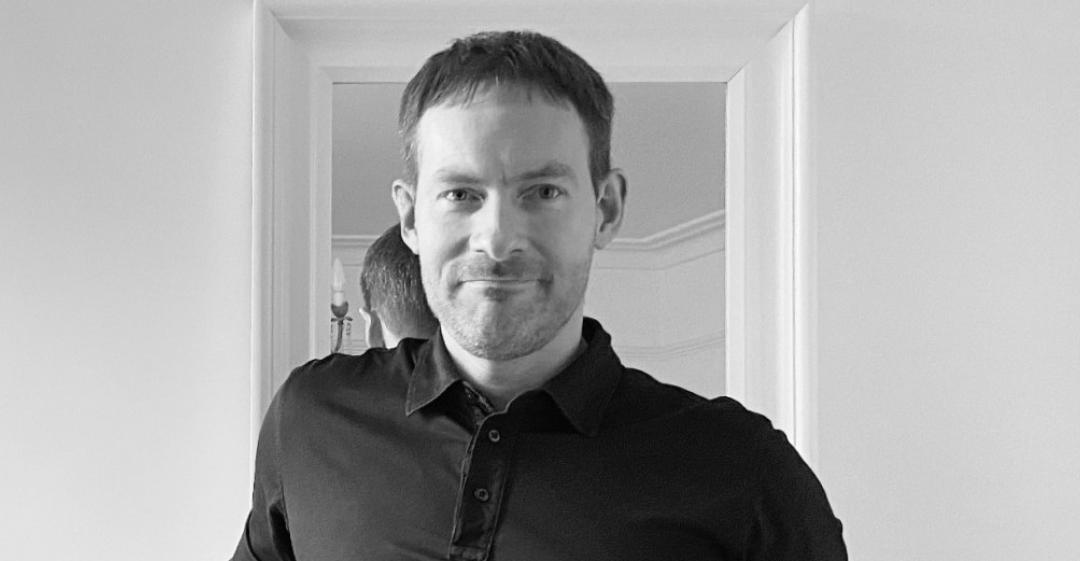 From Corporate Finance to Menswear Brand (Plus Post-shift Update)
What work were you doing previously?
I was Director in Lead Advisory (Corporate Finance) at an investment bank.
My clients were fast-growth SME businesses seeking to access public equity markets in the UK. We typically raised between £5m and £100m ($6.6m and $132m) equity from institutional investors for these companies across a variety of sectors.
What are you doing now?
Two years ago, I launched Niccolò P. – an affordable luxury menswear brand based in London.
The idea was to create a high-quality product (polo shirts) sourced entirely in Europe and sell direct to consumers without any of the cost structures of heritage brands.
We pair a sustainable approach with an ultra-lean overhead focusing on just a single niche - the result is a product which gives the customer the highest possible value for money.
How did you feel in your work before you decided to make the change?
I'd worked in investment banking for 15 years.
Although I enjoyed many aspects of the work, it wasn't a role I could claim to be passionate about and, at the back of my mind, was the fact that there isn't a lot of job security in the City.
I was also mindful of the fact that many roles in financial services are very specific (often to a particular organisation) and thus carry few transferable skills to the non-financial services world, making transition more difficult in later years.
Why did you change?
While I enjoyed the challenge of managing complex transactions, I always felt that the people on the other side of the table (my clients) were having more fun.
Professional services involves executing transactions to make other people's plans succeed. I wanted a career where I was the one making something happen.
When was the moment you decided to make the change?
One of my clients owned a well-known lifestyle brand that he was considering floating on the Stock Exchange.
Listening to him talking with prospective investors about the business and, in particular, the enduring power of brands was very motivating.
I started to research potential ideas before deciding on changing career.
How did you choose your new career?
As mentioned, I was bitten by a bug to create a lifestyle brand.
I believed that I'd identified a niche in the market (what we call a 'structured' polo shirt) and that with careful planning and use of resources I had a good chance of success.
Are you happy with the change?
Yes.
I see retail as being a bit like a complex (but enjoyable) puzzle to solve. This is particularly so when starting with limited resources from which you need to learn quickly.
Competition is fierce and it can be disheartening at the beginning as you try to build momentum. But perseverance has its rewards and the business has grown over 450% in 2020 thus far, helped by the groundwork we laid in the preceding years, but also by work-from-home protocols which have accelerated online shopping habits substantially.
What do you miss and what don't you miss?
I sometimes miss meeting new businesses to assess their suitability as equity fundraise candidates – this involved really getting under the skin of a business, which I enjoyed.
Also, I now work primarily on my own which makes testing ideas very difficult.
I don't miss the pressure of working to other people's deadlines!
How did you go about making the shift?
I decided to jump in at the deep end and immediately started working on the project once I'd left investment banking.
What didn't go well? What wrong turns did you take?
Coming into a new sector without any personal contacts is difficult.
The main issue I was faced with was finding good factories to work with – my initial preferred partner ultimately let me down, which cost several months of development time.
Also, mindful of my need to get up the learning curve fast, I took a one-month industry course. In hindsight, I think I would have learned faster by finding industry professionals to sit down with to give me an overview of their experience / sector pitfalls and so forth.
How did you handle your finances to make your shift possible?
I had a good cushion of savings in place before I made the switch.
That being said, it would have been more prudent to start my project while working in my previous career as this would have reduced the number of months I was without income.
What was the most difficult thing about changing?
Aside from a fluctuating income, the most difficult thing from my career change was the need to adapt to a different mentality and way of working.
Investment banking involves working to publicly announced deadlines and fast turnarounds that everyone involved understands. By contrast, the clothing industry tends to operate at a slower pace so getting things done quickly is difficult – advance planning is therefore much more important.
What help did you get?
My wife helped me enormously, from listening to my ideas to encouraging me to persevere when sales would trough.
What resources would you recommend to others?
I think the Careershifters success stories are excellent motivation material.
It's easy to live in a bubble thinking you are the only person to attempt a late-stage career change.
Also, finding experienced professionals to speak with in the sector you plan to move to can help you anticipate the hurdles you will face.
What have you learnt in the process?
Aside from learning my way around an entirely new sector, I learned that while perseverance is key in business, the biggest factor is having sufficient resources to keep a business going long enough for the perseverance element to pay off.
What would you advise others to do in the same situation?
The best advice I would give to anyone considering going out on their own as a career change (whether that's starting a new business or moving to self-employed consultancy) is to start working on the project in your spare time while working for someone else.
This is a great way of testing your concept without the risk of leaving your job, but also, it's a good test of your resolve: if you're not prepared to put your free time into an entrepreneurial venture, it's unlikely that going solo is the path for you, as any start-up / solo endeavour will consume a lot more time than an average workday.
We caught up with Pascal recently to see how his shift was working out, roughly three years on. Here's what he's been up to, and the biggest lessons he's learned.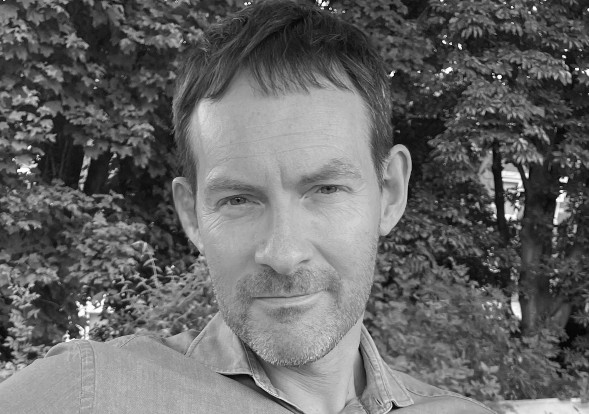 What's changed for you in your career since we first published your story?
I've continued to devote most of my time to growing the Niccolò P. brand.
We've grown substantially in the UK, but also built significant followings in both the US and the Middle East. Our approach to expansion is careful, managed organic growth paying to acquire customers only within our means.
We've never relied on OPM (other people's money) so slower, but profitable growth is the only way.
How do you feel about your work now?
We recently celebrated the brand's 5th anniversary – something a relatively small proportion of clothing companies achieve.
I continue to enjoy the work which has gradually changed from spending most of my time on the minutiae of getting a small business up and running, to spending more time on strategic initiatives.
When you run your own business, my feeling is that you're simultaneously always working and never working! The former because you never stop thinking about the business, and the latter because it doesn't feel like work.
What challenges have you come up against since making your shift, and how exactly have you dealt with them?
I've experienced many challenges since changing career.
These include changing sector (finance to clothing), changing work environment (office-based with large teams to home office-based with small teams), and nature of employment (employee to founder).
There's no template for dealing with these challenges I think, but the important thing is that the 'pull' factors drawing you to a career change are strong enough to enable you to overcome the inevitable hurdles along the way.
How is the financial side of things panning out, and is this what you'd expected?
We had some production issues last year which hampered our plans for much of that year.
However, as we have very low fixed overhead, the financial impact of this was manageable. We've no investors in the business and carry no debt, therefore any period of weaker sales has limited financial impact.
What have you learned, since making your shift?
The clothing industry is quite dysfunctional and, in some ways, self-harming.
There are far too many brands chasing too few customers and there never seems to be a shortage of capital encouraging entrepreneurs in the space.
This is to say nothing of the waste generated from overproduction. We've focussed on making a sustainable product with maximum longevity – our shirts look as good after thirty washes as they do after 3.
While changing industry can be very challenging in terms of the learning curve, it also has its advantages as you can look at things with few preconceptions.
This allowed me to bring some fresh thinking to the niche which Niccolò P. occupies giving us a modest competitive advantage.
For more information about Pascal's business, visit www.niccolo-p.com.
What lessons could you take from Pascal's story to use in your own career change? Let us know in the comments below.