"I was tired of working to achieve someone else's goals and dreams at the expense of my own."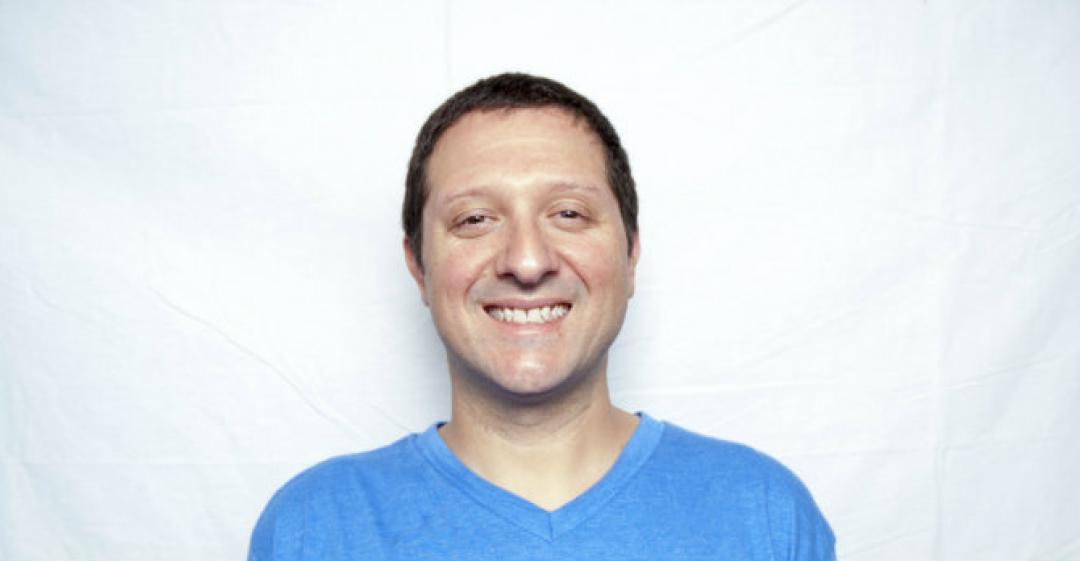 From Contractor to Business Owner
What work were you doing previously?
Graphic design, advertising design and brand identity, across companies and agencies.
What are you doing now?
I'm now self-employed, running my own one-man design studio / branding firm, Sesko Creative.
I specialise in working with marketing executives to bring top-level design to their offerings, helping to make their jobs easier without the overhead of a full-time employee.
Why did you change?
Working for someone else has its pros and cons.
The pros of working for myself won out despite the risk that was involved. I was tired of working to achieve someone else's goals and dreams at the expense of my own.
When was the moment you decided to make the change?
I was at a crossroads about ten years into my career.
I was a full-time contractor with an international cable television conglomerate: great work, great exposure, great people, but I wasn't fulfilled.
Being a contractor was like being a second-class citizen within the organisation. I didn't get any of the great benefits that full-time employees enjoyed. Trying to get hired by the company was very difficult as positions rarely opened.
After three years of contracting with them I decided not to renew my contract and give it a go full time on my own. I had already moonlighted with a few clients over the years, and had cultivated a strong network of peers within the industry, so I had a base to start from.
Are you happy with the change?
I am thrilled with the change.
While running my own business has its ups and downs, I am in control of how successful I want to be. I choose what work I want to do, and delegate what I don't want to do.
What do you miss and what don't you miss?
Most of what I miss isn't about the work, it's about the people, the relationships, the friendships and camaraderie.
Having fancy digs and riding around on scooters in the office was fun too.
I don't miss the commute. I don't miss not being there for my kids after school, or sporting events, etc. I don't miss not having dinner with my family.
The freedom of working for myself is the biggest pro for me. It's not slacking off, but I can take an hour out of the day to go to a school event, or a doctor's appointment, or just to have lunch with a friend or relative without someone watching the time card.
How did you go about making the shift?
I'd always tried to supplement my income with freelance design jobs from various sources over the years.
As I progressed to the point of deciding to make the shift, I already had a handful of regular clients. I spoke with them, and told them my plans of going out on my own and they were very supportive.
In fact, they were ecstatic – now I would be available during business hours. This was a huge advantage over being a moonlighter.
After that I just started to network and hustle – going to events, getting back in touch with former colleagues who were in positions to outsource design for their companies. From there it just started to snowball.
Having the initial network of people I'd cultivated through the years was definitely valuable. If I'd had to start fresh out of college, I imagine it would have been exponentially more difficult.
What didn't go well? What 'wrong turns' did you take?
The dreaded 'feast or famine' cycle reared its ugly head and I wasn't prepared for that.
The feasting was great, but I didn't plan well for the famine early on. That was tough, financially, especially as my family started to grow. I considered and looked for full-time jobs several times early on in my solo career, but thankfully never pulled the trigger.
How did you handle your finances to make your change possible?
Frankly, I didn't handle my finances well.
I was going from project to project trying to make ends meet – basically in 'reaction' mode. But I persevered and didn't give up.
I started learning about business and how to run my own legitimately. I read books about business entities, and found a good accountant that has been with me ever since. I went to conferences, and talked to other business owners.
In the beginning, when I received payment for a job, I would set aside 30% into a separate bank account for paying my annual taxes. It was super tight, but I made it through the difficult times.
There is a quote and I don't know who said it but it goes something like this: "Success is on the other side of fear". I was afraid that I wouldn't be able to support my family, and I could've taken a job somewhere, but I didn't give up.
What was the most difficult thing about changing?
The most difficult part of the change was the unknown.
I didn't know where next month's income would come from, or where was I going to find clients.
What help did you get?
I got help from an accountant.
I remember not wanting to pay for it, as money was so tight, but the pain of having to do my own business taxes won out. To this day, I tell people that the best money I spend for my business is on a good accounting firm.
I also got help from other people who were solo business owners.
Talking with someone who is going through the same things as you are is very helpful. I'm a think-out-loud kind of guy and to have that springboard is very valuable. I still regularly meet with friends / colleagues who are solo, and now I am even part of an online accountability group to keep me on track.
What have you learnt in the process?
The biggest thing I have learned in this process is to always work on your business instead of just in it.
Sure, I need to do the work for my clients, but I also have to do the work as a business owner. It's definitely an art to be able to switch from business owner, to designer, but it's all worth it in the end.
What do you wish you'd done differently?
There have been some missteps along the way, and they still happen.
But I don't think I would have done anything differently – my business wouldn't be here as it is today it it weren't for what I have been through.
Successes are great and should be celebrated, but so should failures. There is a lot to be learned from failure; it hurts, but it is also valuable.
What would you advise others to do in the same situation?
If I had to give any advice to anyone aiming to going solo full time, it's to commit.
Sure, it's great to have a backup plan, but if you want to be successful, you have to commit.
Work every day at at it. Work until you succeed to some degree, then up the stakes on your goals. Write down goals, and look at them every day.
Working for yourself doesn't mean you can drink mai tais on the beach all day. It's way more intense than working for a company, but the rewards are bigger and better. Like Gary Vaynerchuk says, (paraphrasing) "It's all about the hustle and the journey". Celebrate the successes but enjoy the climb as well.
What resources would you recommend to others?
Read Brian Tracy's Goals!. It's a comprehensive book about setting goals and strategies to achieve them, and can be used regardless of what industry you are in.
I would recommend hiring an accountant / accountancy firm. They will help you choose what business entity will give you the best tax benefits, and free you up to take care of the things that you are good at.
Also, delegate what you don't want to do. It's okay to be savvy in many areas, but the saying: "Jack of all trades, master of none" applies. Focus on your strengths.
For more information on Patrick's services, visit www.sesko.com
What lessons could you take from Patrick's story to use in your own career change? Let us know in the comments below.