"My heart just wasn't in it."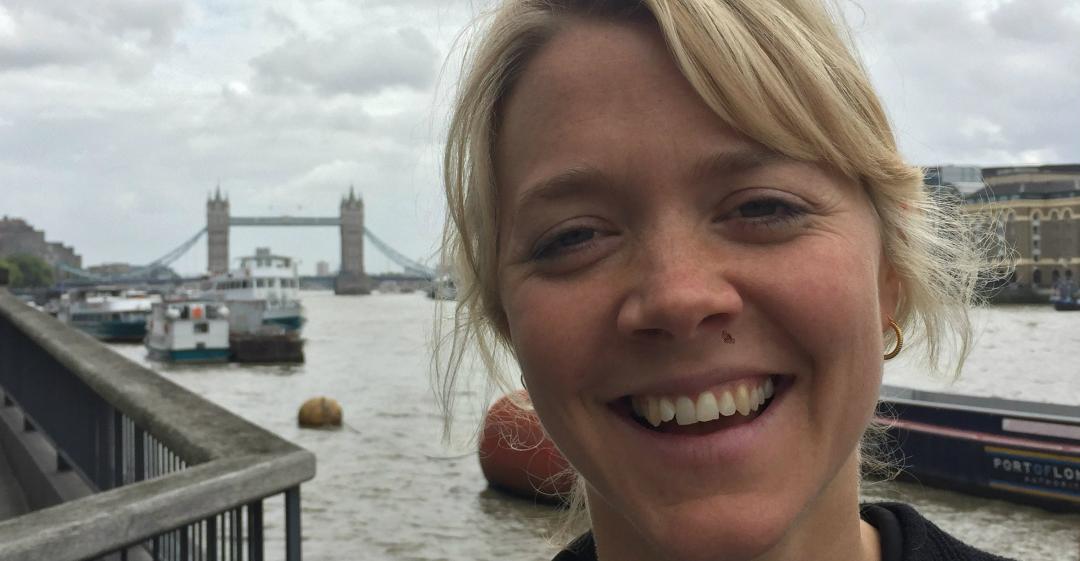 From Consultancy to Charity
What work were you doing previously?
I worked for six years in and around the Middle East and North Africa (MENA) in various consulting roles.
Most recently, I managed the MENA desk of a business intelligence and political risk consultancy.
What are you doing now?
I work for Hands Up, a UK-registered charity which raises money and awareness for Syria, which I set up with some friends.
I used to live in Damascus before the conflict started in 2011. We started fundraising in 2012 through the Syrian Supper Club, a monthly charity pop-up dinner and MarmalAid, a social enterprise selling marmalade inspired by Syria's own bitter oranges, and things have grown since then.
To date, Hands Up has raised over £4 million. This year's big campaign is Singing for Syrians, a nationwide initiative raising money for Syria one song at a time.
How did you feel in your work before you decided to make a change?
I felt as if my heart just wasn't in it.
I stopped looking forward to work and found any excuse to do Hands Up work in my free time.
Why did you change?
My boss at the time was extremely supportive and gave me the chance to go down to a four-day week so I could volunteer at Hands Up one day.
It didn't take long for it to become clear that I was much more motivated by this work than by the corporate world.
How did you choose your new career?
I knew I had to keep fundraising for Syria, but more generally, I was interested in the not-for-profit space, and social enterprise in particular.
'Business for good' made complete sense to me.
Are you happy with the change?
Very much so – Sunday night blues are a thing of the past.
What do you miss and what don't you miss?
I miss friends in my old job, and I often miss the IT department.
I don't miss the routine of the old job and being so desk bound – in my new role, the days are much more varied and there's much more face-to-face time with people, which I prefer.
How did you go about making the shift?
I wanted to move into the not-for-profit space full time, but felt that I had a lot to learn before doing this, not just about social enterprise but also about social issues closer to home.
So I did lots of research online about placements, masters and other programmes for people looking to change track. I also met loads of people to get their penny's worth about the space and how best to approach it.
During one of these meetings, the On Purpose programme was recommended to me. With its balance of practical learning and development, through work placements and professional training, it seemed like the ideal way to make the move. I applied and was lucky enough to be accepted.
Through the programme I spent six months with Prime Advocates, a not-for-profit law firm and social investment consultancy, and the next six months with The Soap Co., an ethical luxury soap brand.
The Soap Co. was created by CLARITY, employment for Blind People, one of the oldest social enterprises in the UK – it provides employment for visually impaired, disabled or otherwise disadvantaged people. I loved that placement so much that I stayed on, spending over a year there learning about PR and marketing, product development and employment services.
How did you handle your finances to make your change possible?
This was pretty challenging.
I saved up before I made the big leap which helped, and I started doing some freelance consulting on the side to balance the books when my reserves got low. Managing my finances was tricky, especially in London, but once I got my budget sorted, it wasn't too bad.
On Purpose was supportive as well; they shared lots of tips and tricks around how to navigate London frugally. Also, everyone in my cohort at On Purpose was in the same boat and so that made it easier.
What was the most difficult thing about changing?
Managing my finances, particularly in London.
What help did you get?
A huge amount of support through the On Purpose programme, my cohort, the core team and coaches and mentors, as well as the wider network.
What have you learnt in the process?
It's never too late to learn something new.
You can spend six years in an industry being pigeon holed into a particular role, and feel that is all you can do. But with a gentle nudge, and in no time at all, you can find yourself up to speed in a new role, be it marketing, operations or tech.
What would you advise others to do in the same situation?
I was given some wonderful advice by two friends which I always find reassuring – "Follow your energy" and, "Whatever you do, shine brightly."
To find out more about Louisa's charity, visit www.handsupfoundation.org.
The next On Purpose Associate Programme is open for applications until the 5th of November. To learn more, visit www.onpurpose.org.
What lessons could you take from Louisa's story to use in your own career change? Let us know in the comments below.