"Each night, I'd sit down at the computer and search for a job that didn't exist. It was soul destroying."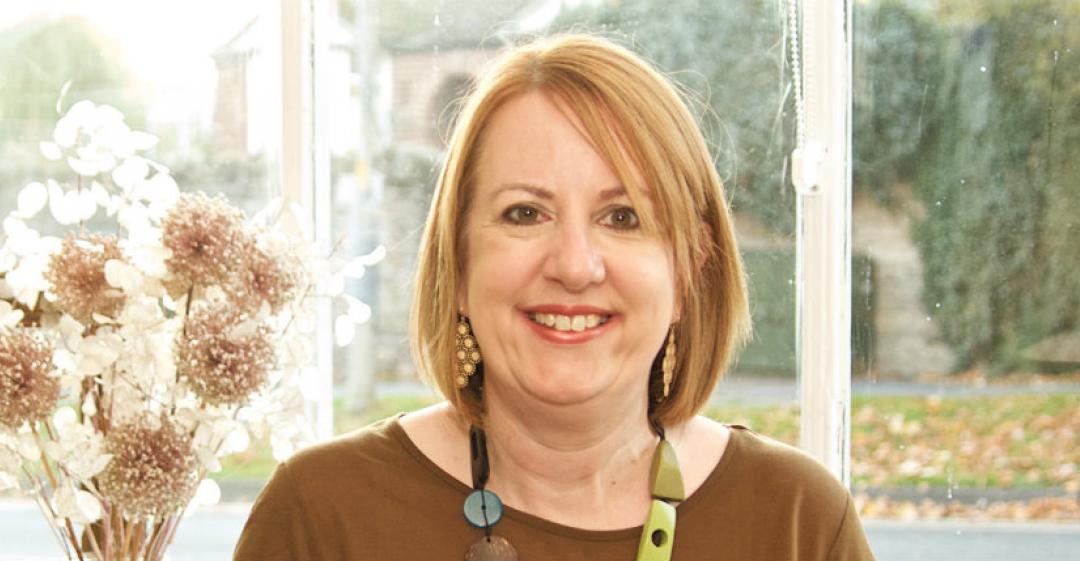 From Communications to Brand Storytelling
What work were you doing previously?
I worked as a strategic communications adviser to directors and senior managers in the financial services industry.
What are you doing now?
Now, I'm Founder and Director of Build Your Brand Story – my own brand storytelling business.
I help business owners and leaders discover their unique story, so they can use their personality, passion, and purpose to work with their ideal clients and colleagues.
Why did you change?
I loved what I did and I was good at it, but the environment wasn't using my strengths to their best advantage.
I'd learned so much from my corporate career. I knew I could help so many more people by setting up my own business rather than being tied to one employer.
When was the moment you decided to make the change?
It was the summer after I got married.
I was spending four hours a day travelling to and from work. I'd been looking for a job closer to home. As soon as I got back each night, I would sit down at the computer and search for a job that didn't exist. It was exhausting and soul destroying.
I wanted to achieve my true potential in my career – and at the same time have time and energy to spend with friends and family, and for interests away from work. I realised how short life was and I wanted to make the most of it.
I realised that meant designing my own dream job.
Are you happy with the change?
I'm so happy that I made the change.
Running my own business gives me the flexibility and freedom that I craved. I still work a pretty regular pattern as I find some routine is good. But if I want to take the odd day or afternoon off on the spur of the moment, I can do so without feeling guilty. I simply catch up on work at another time.
For as long as I can remember, I have been fascinated by people and their stories, language and business. Now, I get to combine these passions by helping businesses connect with their most important people. The best thing is the incredible people I get to work with everyday – they really inspire me.
What do you miss and what don't you miss?
I don't miss the hours of commuting, or the crowded trains.
Sometimes I miss the camaraderie of a team but I have replaced that with a supportive network of fellow entrepreneurs. We're all on the same journey and support each other through the ups and downs of starting and growing a business. As my business grows, I'm involved in more collaborations which is another way to work with great people.
How did you go about making the shift?
The communications industry has a vibrant contracting market which gave me a great start.
During my three-month notice period, I set up my limited company and started looking for contract work.
I landed my first three-month assignment within a month of leaving my permanent role. This type of work gave me a financial cushion and the flexibility to explore my longer-term business ambitions. Through networking, I met so many business owners who were passionate about what they did but struggled to put it into words in a way that made sense to their clients.
Alongside my contract work, I experimented with how I could help these people.
What didn't go well? What 'wrong turns' did you take?
I went down a few blind alleys.
With more than ten years' experience in communications I felt there were so many ways I could help so many different businesses that I positioned myself too generally. It took me a while to pick a niche. Initially I called myself a freelance communications consultant which didn't really mean anything to anyone!
Realising I needed to offer something tangible, I then described myself as a copywriter but that just didn't feel like me. That was when I realised that what I have always done is helped people tell their stories and that's what inspires me.
How did you handle your finances to make your change possible?
I was lucky as I was leaving a well-paid job to make my career change.
I saved up six months' worth of expenses and didn't resign until I had qualified for my annual performance bonus.
I didn't want to be pushed into decisions because money was tight. But I'd be lying if I said there haven't be a few scary moments when I've wondered where the next piece of work was coming from!
What was the most difficult thing about changing?
Learning to adapt and follow my instincts.
The contracting option offered a fairly risk-free route for transitioning from employee to entrepreneur. It was a great way to continue to grow my experience with different businesses and keep the money coming in while I was refining my business.
Initially I thought it would only be a short-term strategy, but I've come to really enjoy it. Now, working on assignments is a core part of what I do, alongside providing independent services to smaller businesses.
It's taken me longer to get to this point than I had originally imagined.
What help did you get?
I've invested time and money in help throughout the process.
This began with a Careershifters workshop, where for the first time I met other people looking to make a change and I believed it was possible.
I have had constant moral support from my husband throughout, even if he secretly wishes sometimes that I would just go and get a permanent job!
What have you learnt in the process?
Believe in yourself, take action, ask for help, and be prepared to make mistakes along the way.
Mistakes are not the end of the world, quite the opposite. You will learn from them and that will make you more successful in the long run.
What do you wish you'd done differently?
I just wish I had done it sooner.
It took me a long time to figure out that there was another way.
What would you advise others to do in the same situation?
Surround yourself with people who believe in you and your dreams, and do anything that moves you closer towards your goal.
Even if you don't know what your future career is yet, see what you can do to get a taster of some of the options. Or just try out some new hobbies. You never know what you might fall in love with doing, or who you might meet along the way.
What resources would you recommend to others?
There are so many resources out there to help you. Pick the right ones that work for you from books and blogs to events and online forums. Find the ones that not only inspire and inform you, but also enable you to take action.
To find out more about Lucy's services, visit www.buildyourbrandstory.com
What lessons could you take from Lucy's story to use in your own career change? Let us know in the comments below.