"I felt creatively unfulfilled."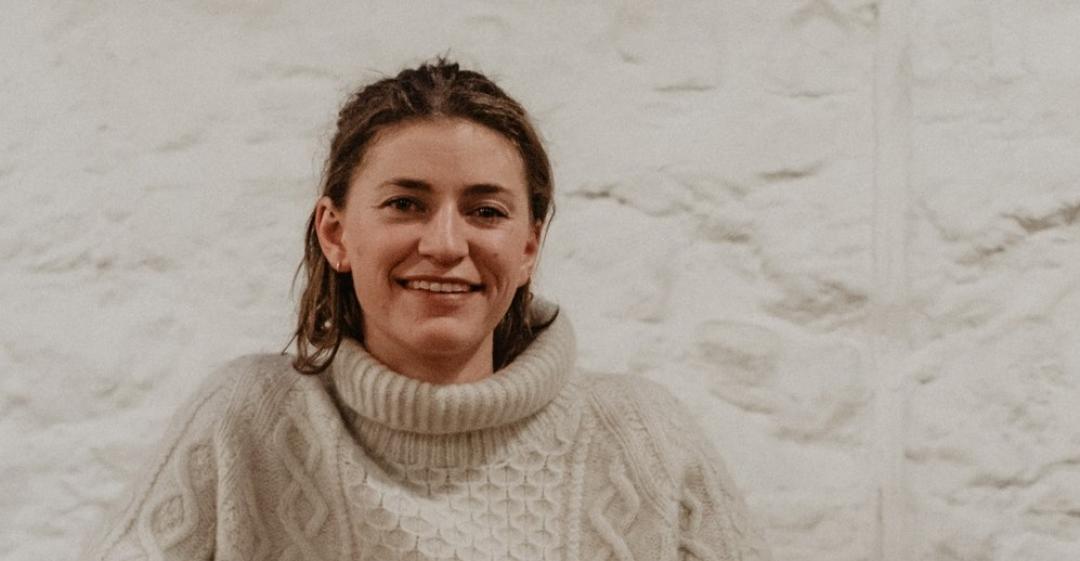 From Civil Engineer to Furniture Maker
What work were you doing previously?
I spent three years working as a civil engineer in London.
I predominantly worked on the initial design phase of structural development. During my time as an engineer, I worked on a number of high profile projects, including Oriel College at Oxford University.
What are you doing now?
I'm now a full-time furniture maker.
I run my business, Honors, from my studio in East Lothian, near Edinburgh in Scotland. I create bespoke, Scandinavian-inspired furniture for the home.
I'm currently working on a new collection, Balgreen, which was initially commissioned for a communal dining event space, but can easily be incorporated into home kitchen and dining areas.
How did you feel in your work before you decided to make the change?
I actually really liked my job, particularly the people I worked with and the office environment.
However, I often felt frustrated by the fact that I was rarely able to see a project through from design stage to completion.
Eventually, although I really enjoyed working with my colleagues, I felt creatively unfulfilled.
I'm also a country girl at heart and was ready to move away from London.
Why did you change?
I wanted to work on projects where I had more creative ownership.
The scale of bespoke furniture making seems to work better for me, and I enjoy seeing raw materials turning into something functional and beautiful.
When was the moment you decided to make the change?
On the way home from a two-day chair making course.
I wasn't sure what the future would hold, or how feasible it would be to make a living from furniture making, but I really wanted to give it a shot, so I took a big risk and left my job.
That was in autumn, nearly three years ago.
How did you choose your new career?
Because I wanted to be more creative, I'd started seeking out hobbies that I would enjoy.I started with sewing classes, but I'd always liked the idea of woodworking, even though I'd never tried it before.
I fell in love with furniture making and decided I would try and learn as much as I possibly could about design and woodworking.
Are you happy with the change?
I'm happy that I'm able to be a lot more creative day to day.
I also love that I'm able to structure my day in a way that suits me. I work very flexibly and I'm able to choose my hours and where I want to work.
In a few years' time I'd like to start a family and I feel that this flexibility will allow me a little more space to do that whilst still running my own company.
What do you miss and what don't you miss?
I do miss the office culture at times.
It was very sociable, and there were perks to living in London – there was always lots going on.
But I prefer the slower pace of life here. I don't miss long commutes to and from work!
How did you go about making the shift?
I chose to study at the Chippendale International School of Furniture in East Lothian.
It's well known as one of the best places to study furniture making in the UK. I studied on the Professional course, which is a nine-month intensive programme designed to quickly take people to industry standard. In addition to woodworking and design, you learn about business skills too.
After I finished the programme, I set up my business from the school's incubation workshop, where I was able to rent a workspace as well as receiving support from woodworking tutors.
What didn't go well? What wrong turns did you take?
I wouldn't say that there were any particularly notable wrong turns, but I would say it took me a good year after I graduated from the Chippendale School before I was making a decent profit.
I was still getting comfortable applying my new skillset, and of course still learning about how to run a business and secure commissions.
How did you handle your finances to make your shift possible?
I was very fortunate that my parents live close to the Chippendale School and I was able to move back in with them rent free. I'd also put some money aside to take the course.
That meant I was able to start out by just enjoying the process of learning a new skill with no pressure to make any money from the start. That lack of pressure helped me to quickly develop my skills and I'm now in a position where the business is profitable.
Most students are self-funding and are sponsored by their parents like me, while others have had to think a bit more creatively about financing their studies – for example, agreeing to design and make a kitchen in return for their school fees! The school offers bursaries to help some students pay for the course (such as leavers of the British Armed Forces) and there are travel bursaries for those travelling from overseas.
I know a lot of other students who made an international move to study at the school – many of them moving with their partner and children.
What was the most difficult thing about changing?
It was definitely taking the decision to leave the security of a stable job, especially as I wasn't sure if furniture making would be a viable career option.
I was very nervous about the risk I was taking, but I knew it was something I had to do. I'd decided that if after taking the course, I still wasn't 100% certain that I wanted to pursue a new career in woodworking, that I would throw myself back into engineering with a renewed focus.
Fortunately, though, the risk paid off!
What help did you get?
In addition to the fact that my parents very kindly allowed me to move back in with them rent-free, I also receive support and advice from the tutors at the Chippendale School where my workshop is based.
I can bounce ideas off them or approach them with a design challenge and they're always happy to lend their insight.
What resources would you recommend to others?
I think the best thing you can do before you set off on your new career path is to speak to people who already have your dream job.
They will be able to give you a much better impression of what the job is actually like and will definitely inject a bit of reality into your plans.
If after speaking to them, you're still interested in pursuing that career, then I would say put all your energy into making it happen.
What have you learnt in the process?
Being a professional furniture maker is actually quite challenging!
It sounds like an idyllic job, and to an extent it is – I work in the beautiful countryside and am able to be creative every day.
But like any job, there are definitely challenges that woodworkers need to react to, such as competition from other furniture makers and knowing how businesses operate.
Ultimately, it's down to me whether or not my company is a success and there's a lot of responsibility that comes with that.
What would you advise others to do in the same situation?
I would say that taking the risk is worth it!
If you're feeling creatively unfulfilled, I would suggest starting small first of all, by taking some short courses and speaking to others in a similar role.
Then, if you still feel a career change is for you, lean into the risk – it might transform your life!
To find out more about Honor's business, visit www.honorsfurniture.com/home.
What lessons could you take from Honor's story to use in your own career change? Let us know in the comments below.