"It was just untenable – I couldn't do good for anybody."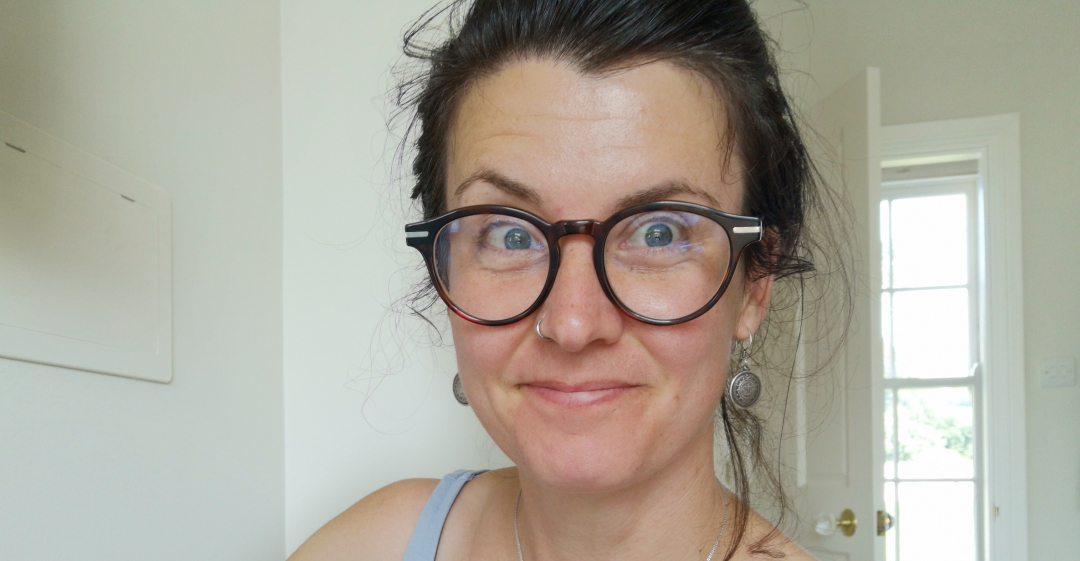 From Charity Work to Portfolio Career
What work were you doing previously?
I was working as an operations manager at a learning disability charity.
What are you doing now?
Right now, I'm doing a mix of things.
I'm a live-in nanny for a boy who's 16 and has autism and Down's syndrome.
I'm an associate with the National Development Team for Inclusion.
I'm also a director of a company, the Human Restoration Project, working with local authorities in the Cotswolds in some socioeconomically challenged areas.
I'm actively involved in the education working group with the Permaculture Association.
And in some volunteer capacities I work with the Association of Collaborative Design, where I'm looking at membership and network development, and I've just started supporting a friend on her book, which she's translating and bringing to the UK.
Why did you change?
I was burning out at a rate that I couldn't quite comprehend. I was really unwell.
When loads of people left the company a lot of responsibility came onto my shoulders – at one point I was doing three or four people's jobs at the same time.
I realised that was just untenable – I couldn't do good for anybody.
When was the moment you decided to make the change?
When I was told that (as a company that was about care) "we couldn't afford to care", that was pretty much the nail in the coffin.
I thought, if we can't afford to care about our staff, in a sector that's entirely about caring for people, what are we doing?
But also, by that time, I was so completely stressed and burned out. Other people started noticing that I was looking completely frazzled, I was losing sleep, losing friendships.
How did you choose your new career?
I followed what felt good. Genuinely – to the point where I've had friends go, "What is your career path?"
So, have I shifted into a singular career? No. Does it look like a career path? It looks more like a spider diagram, I should imagine.
Are you happy with the change?
It's great. I love it.
The fundamental idea of my work is: how do you create spaces where people can and want to be? Spaces that people are restored by, and supported by, and that can look like different things?
The job titles aren't the important part – it's the fact that all of the pieces feel good, and can move together.
How did you go about making the shift?
First I came out of my job, and I moved to Tanzania on an international programme to build toilets.
But I ended up having a major breakdown there and came back again. That was really the point when I started asking what I should do now.
When people realised I was available, I said yes to the opportunities that presented themselves, and that was when I also started following what felt good.
I trained as a personal trainer, and I did an English language teaching course. I haven't worked in either of those sectors! I also did constellation therapy training, which I loved.
Later on I went on a road trip and drove around Europe for two months. I visited campsites; I've always wanted to own a campsite. And then I took a trip to Canada and joined a global community of women, singing and dancing in this amazing, lush, abundant rural space.
While in Canada, I decided to sign up for university back in the UK, to study landscape architecture. I did a two-year master's and submitted my thesis early this year.
Another key thing that happened was getting diagnosed with ADHD. This was more surprising to me than it was to a lot of my friends! Realising this has unlocked a lot of things – especially the sense that leaving one career and starting another doesn't have to be A to B.
What do you miss and what don't you miss?
I don't miss working in the charity sector.
A lot of the roles that I have now are quite solitary, or quite remote, because of Zoom and the pandemic situation. There's something about the tea and the cake part of being together at work – it's the community aspect that I really miss, the people coming and going.
You know that time you have after a meeting, when everybody's packing down, putting the chairs away? That's when the most amazing conversations happen, the most amazing ideas. I miss that.
How did you develop (or transfer) the skills you needed for your new role?
I took courses, but it wasn't just that; I think it was trying it out, and also about networking – the who and not the what.
Being around a group of designers on the university course was really helpful, and so was being around personal trainers on that course.
And it was also just having conversations, asking what people are interested in – I think that's the thing that's been the most influential and helpful for me.
How did you handle your finances to make your shift possible?
Oh, appallingly.
I was fortunate in some respects, because I had some inheritance money which helped me make the transition. But I've never been great with money, it's certainly not a driver for me. There is a reason why I work as a live-in nanny!
I slept on people's sofas a lot – it comes back to asking for what you need. And not everything needs to be brand new and shiny.
What was the most difficult thing about changing?
One issue was impostor syndrome.
I experienced this in particular when I'd been invited to work with people, rather than me seeking them out. I was still carrying baggage from all of my other jobs, and going "I can't do this!".
But because I kept telling myself I couldn't do this, I actually realised that I wasn't doing a good job, and wasn't asking for the help that I might have needed.
What help did you get?
Loads.
I had accountability partners, people to talk to, and practical stuff like sofas to sleep on, help from my family when I was converting my car into a camper van. But it was always reciprocal.
What resources would you recommend to others?
I did the Careershifters Career Change Launch Pad, and that was amazing.
It wasn't just the course itself – it was what came out of it.
During the course, somebody recommended the Happy Startup Summercamp, and that's become really important in my career shift as well.
The Lazy Guru's Guide to Life by Laurence Shorter is a really cracking book that's basically about how to do less to get more.
What have you learnt in the process?
I've learned that career change isn't a singular action – it's a series of actions.
Once you know how to do it, you may not do it just the once.
What do you wish you'd done differently?
After having had the breakdown, I wish that I'd taken more time just to be.
I wish I'd given myself time to come to a standstill in myself, rather than saying yes to jobs at that time.
I wish I'd listening to this message that I was getting from myself about taking more time to rest. But the message that I felt I needed to listen to was other people saying "When are you going to get a job?"
That's really the only thing that I would have done differently. The rest of it, I've really enjoyed.
What would you advise others to do in the same situation?
I would say: you can rationalise anything that you want to, but does it feel right?
If it doesn't feel right, and it's not felt right for a while, that's as much information as anybody needs to make a change.
Using our body as a tool is really important. How does it feel? Check, try it on.
What lessons could you take from Alex's story to use in your own career change? Let us know in the comments below.
Alex took part in our Career Change Launch Pad. If you're ready to join a group of bright, motivated career changers on a structured programme to help you find more fulfilling work, you can find out more here.