"I kept thinking that there must be more to life than this."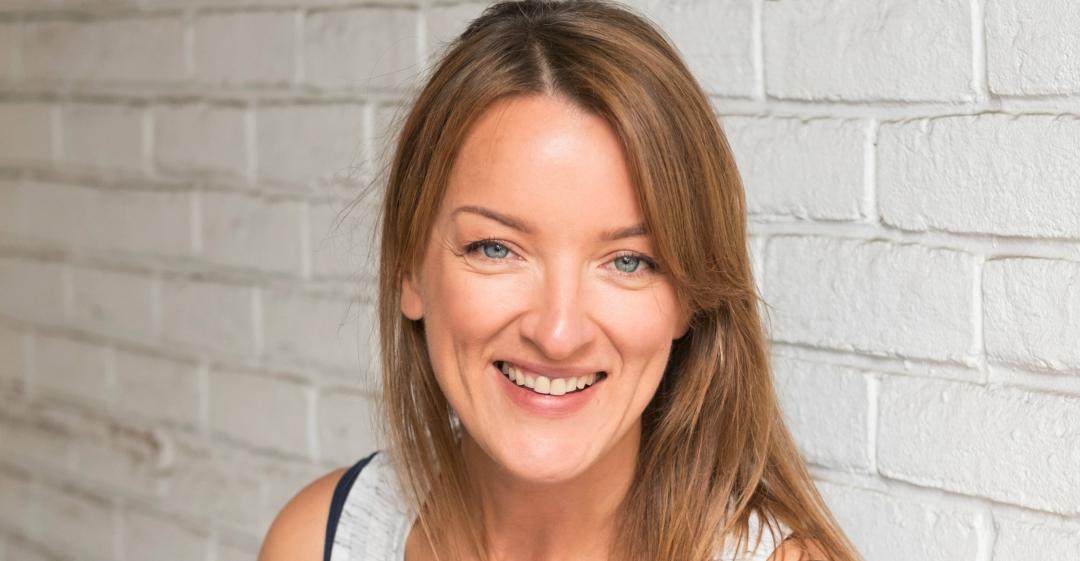 From Business Development to Make-up
What work were you doing previously?
I worked for a very large global IT corporation in a business development role.
Basically I looked after clients whilst trying to sell them more stuff.
What are you doing now?
Now I'm an award-winning make-up artist with a team of twelve.
We provide make-up and hairstyling services nationally and internationally to brides and special occasion clients.
I have also founded my own beauty academy (the Kristina Gasperas Beauty Academy). Here, my team and I provide intensive, highly focused professional make-up and hairstyling courses to both beginners and seasoned professionals wishing to upgrade their skills.
How did you feel in your work before you decided to make a change?
I didn't dislike my previous career, it was just not very inspiring.
I kept thinking that there must be more to life than this. I was always looking for more fulfilment, more excitement, and less of the 'same old' job and lifestyle that went with it.
Why did you change?
For the last few years of my corporate career I did a lot of soul-searching and research into what I might be inspired to do for a living.
I wanted a fun, fulfilling, exciting career, as I enjoy cramming my day with as many things to look forward to as possible. I simply wasn't getting that working in the office writing up lots of reports and going to client meetings.
When was the moment you decided to make the change?
On my wedding day.
I was actually sitting in the make-up chair, having had the most wonderful bridal makeover by an incredible make-up artist (who later became my tutor and mentor), and felt inspired right there and then.
How did you choose your new career?
Almost immediately after my wedding I started planning my career change, knowing that I wanted to work in the world of weddings.
I'm a hopeless romantic. Having experienced the most incredible bridal makeover I just wanted to share that feeling with as many people as possible.
Are you happy with the change?
I couldn't be happier!
I'm doing what I love every day, with each day being different as I provide so many varied make-up services now.
I feel fortunate and very grateful that I do what I do for a living. My life is now in a very fulfilled and happy place.
What do you miss and what don't you miss?
I don't miss anything about my previous career as what I have now is so enjoyable and satisfying.
I wake up and feel grateful to have a job that I love so much.
How did you go about making the shift?
Literally a few days after my wedding I contacted the same make-up artist who did my bridal makeover.
She runs a make-up academy and I asked for a one-to-one intensive course so that I could train fully whilst on maternity leave (I got married halfway through my maternity leave). I knew I had some time on my side to try to make it work and spent two months training at the academy.
The training was very detailed and intensive – it included colour theory, elaborate corrective and anti-ageing techniques and learning various make-up styles. Once I had completed this I continued with a number of shorter courses and masterclasses to hone my skills further.
Alongside my studies I practised a lot, through giving people free makeovers. I did a makeover on pretty much anyone who wanted one! Whilst doing this practice a friend helped design and build my first website. Another friend, a very talented photographer, organised lots of beauty photo shoots with me so that my portfolio had some great images right from the start.
I didn't have any marketing funds and social media wasn't as prevalent then so I relied on doing my job as best I could to get work through recommendations.
What didn't go well? What 'wrong turns' did you take?
After completing my training, which was abroad, I decided to also take a make-up course with a beauty school in the UK, as I believed that this would give me more credibility in this country.
The course I took didn't really teach me anything new or improve my skills, and on reflection I should have saved my time and money.
The lesson in this is to research and choose very carefully where you train, as the quality between make-up academies varies greatly. This is one of the reasons why I have now set up my own academy where I can set and maintain the standards.
How did you handle your finances to make your change possible?
Firstly, I was on maternity leave from my previous employer so still got paid a small amount whilst training for my new career.
However, in the main I guess I was lucky to have a husband who supported me financially. It meant giving a few things up for the first few years but in the longer run it was definitely worth it.
When I started getting paying clients I re-invested as much as possible into my business. It was really quite tough at times and there were some tearful moments when I missed having a consistent, steady income, but I got through them and didn't give up when the going got tough.
What was the most difficult thing about changing?
Probably giving up the steady income and therefore all the things that I took for granted that came with it.
I had to start a business from scratch, so a lot of the things I was used to doing and having had to be suspended. That was quite hard for me.
What help did you get?
My make-up teacher in Lithuania was always very helpful, and is still my mentor to this day.
My husband was my biggest helper and advocate of my career change. I also had help from a friend with my first website.
Also, there were all the people for whom I did free makeovers, who then went on to recommend me to their friends.
What resources would you recommend to others?
I'd recommend listening to as many podcasts from entrepreneurs as possible – these have really inspired me and still do tremendously.
Join relevant Facebook Groups and participate in local industry networking events. It's so helpful to have the support of others who are a little bit more advanced in their journeys and can encourage and share their wisdom.
What have you learnt in the process?
Success doesn't come along by itself.
Building a successful business takes time, a great deal of effort and patience. I've had to be completely focused and build clear, actionable goal lists. These have helped me stay motivated on a daily basis and mapped out what I've needed to do to bring me closer to my dream.
I've spent way more than the average 9-5 working on it. Alongside working directly with clients, there's so much behind the scenes that needs to be done. But I've found so much more drive and enthusiasm from doing something that I really enjoy.
What would you advise others to do in the same situation?
When in the process of choosing a new career, get an insight into how it really feels to do the job by shadowing with a mentor.
Ask tons of questions, and really try to get to grips with what it takes to make it in that job or industry.
Check out ViewVo for shadowing opportunities. You'll find me there as a registered mentor.
To learn more about ViewVo, visit www.viewvo.com. To find out more about Kristina's services, visit www.kristinagasperas.com.
What lessons could you take from Kristina's story to use in your own career change? Let us know in the comments below.