"I became disillusioned with my job and all the office politics that came with it."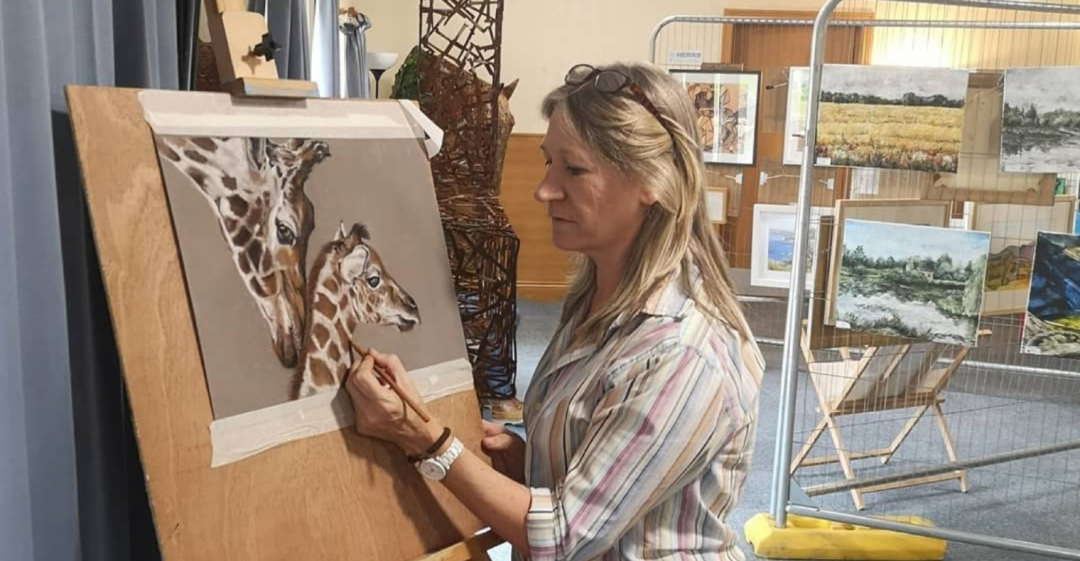 From Business Development to Art
What work were you doing previously?
I worked as a senior Business Development Manager in the logistics industry.
My role involved designing and building warehouse and transport solutions for major retailers, and the FMCG (Fast Moving Consumer Goods) market.
What are you doing now?
I am a full-time Artist and Art Tutor.
Teaching art is what I'd say is my full-time job, while now and then I sell an artwork!
Why did you change?
After years of climbing the ladder, I became disillusioned with my job and all the office politics that came with it.
How did you choose your new career?
Art has always been a huge part of my life.
It was easy for me to decide on the industry – it was finding out how to make it work as a career. Sadly you don't sell an artwork everyday or fall upon a commission.
I approached a local gallery to start showing my work. The owner of the gallery talked to me about running art classes, and holding my first watercolour class was the moment the penny dropped.
Teaching opened up a whole new world for me, and I soon realised how I could make the leap.
Are you happy with the change?
I've never looked back.
I just wish I'd taken the leap sooner.
What do you miss and what don't you miss?
I truly miss nothing at all, not even the regular salary.
These days nothing is without risk so I'd rather be building my own business than someone else's.
How did you go about making the shift?
I started showing my artwork and teaching once a week alongside my full time job.
This helped me to cut my teeth and establish myself in the local area.
I also spent every Saturday doing live demos in the gallery.
How did you develop (or transfer) the skills you needed for your new role?
I already had the technical art skills I needed, coupled with a great business mind and being used to standing in front of an audience.
I spent a lot of time researching the competition and developing my creative voice.
What didn't go well? What wrong turns did you take?
I can't really say anything didn't go well.
I guess picking the subject matter and medium that would appeal to my audience was the hardest bit to get right. Creating classes that people felt they could achieve at and therefore take part in.
How did you handle your finances to make your shift possible?
I managed to agree a package when I left my corporate career, which gave me a safety net to rely on during the first year.
What was the most difficult thing about changing?
Being brave enough to take the leap.
When I launched my classes they were face to face lessons, and were essentially my bread and butter. Then suddenly the pandemic lockdown happened. That was tough.
I immediately launched the Art Share Challenge via Facebook and provided an art lesson at 2pm, seven days a week for seven to eight weeks. During this time I invested in a new laptop able to handle large video files, signed up to Zoom and launched online art lessons.
My business had to change direction and quickly. The results have been outstanding and my business grew four-fold in the process. Online teaching was always in my pipeline, but lockdown bought this forward somewhat.
What help did you get?
My partner was my biggest supporter.
His belief in me was invaluable, and still is.
What have you learnt in the process?
Building your own business is hard work.
It's not a 9-5 job. However if it's something you love and believe in, it's worth those long days and nights.
What do you wish you'd done differently?
I should have made the shift ten years ago!
What would you advise others to do in the same situation?
Do your research, and test the water if you can before you write that resignation letter.
To find out more about Eunice's work, visit www.eunicejfriend.com