"I didn't think it was something I could do because I didn't know enough."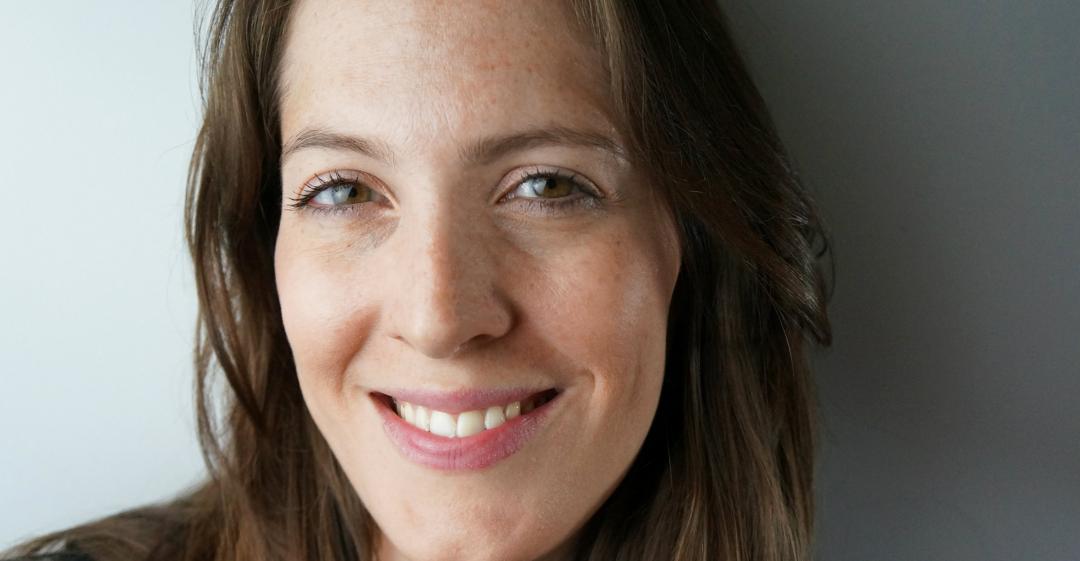 From Business Analyst to Business Owner
What work were you doing previously?
I was working in the NHS as a pharmacy business analyst, managing the Cost Improvement Programme for Medicines Management within a hospital.
I analysed monthly budget statements, generated reports for the finance team on savings, put together business cases for new medicines and equipment, and created business plans for the department.
After my first baby I returned to work part time.
What are you doing now?
Now, I run my own company – British Babies.
It's a quintessentially British, baby-and-toddler clothing company sourcing as much as possible from the UK. All our items are sold online through our website, and are also available through Etsy and MiniXplorers.
How did you feel in your work before you decided to make the change?
I enjoyed my job, but with a husband in the Army and two small children at home, I really felt the need for something more flexible that suited the changing needs of my growing family.
I was having to commute quite a distance and we had significant childcare costs. It was stressful, and it wasn't cost-efficient.
Why did you change?
I wanted a career that I could move around the country with, but that could also be flexible around my children.
I spent a long time contemplating what this could be and how I could make it work: it's not an easy thing to come by and it felt like I was asking a lot!
My maternity leave was a very helpful period of time to research and set things up.
When was the moment you decided to make the change?
During my maternity leave I went to a local entrepreneurs' group made up of local military wives and partners.
There were only a few of us there, but since we were all in similar circumstances, we bonded and shared our ideas and knowledge. This group was probably the sole reason for me taking the leap when I did. If I hadn't have met them, I'd probably still be thinking it over now, 18 months on.
Luckily, I still had maternity pay for about five months into my project starting, which took the pressure off financially whilst I did as much research and setting up as I could.
Are you happy with the change?
Yes.
I'd like to be generating a more steady, reliable income (at the moment, sales are very much linked to running promotions or advertising campaigns). It's not really earning me much of an income currently.
As a family, we agreed the benefit of setting up a business whilst I was a stay-at-home mum was that we work to a budget that doesn't include money I make from working. So, for the first two years of setting up, it wasn't an issue if my take home pay was pretty negligible as long as the business was growing.
It's great to have a focus that isn't related to my children and keeps my mind active. I think when you spend so much time with tiny people, that's really important!
What do you miss and what don't you miss?
I don't mind working at home, but I do miss the casual chatting and making friends that you get when working in a bigger team.
I've made a few good friends in every job I've done, so I do miss not having that opportunity now.
I don't miss having to make myself presentable every day. I also feel less time pressure to get my 'to do' list done when working for myself. I know the consequences of having achieved them or not and if I don't find the time one week, I make sure I set aside an evening the next week. When working for other people, there's often not the same flexibility.
How did you go about making the shift?
Whilst I'd previously worked in retail sales, I had no experience in manufacturing, so setting up my own children's clothing brand was a terrifying prospect.
I didn't think it was something I could do because I didn't know enough.
So I went to trade shows, read lots of articles online, studied lots of other companies, and talked to lots of contacts, printers and factories. Eventually my understanding of the processes grew enough for me to realise it was something I could do. I was also really enjoying learning about it all, so I decided to go for it.
I didn't have anything to lose by trying. Worst-case scenario was I sold all my stock at cost price, didn't earn anything, repaid my business loan and learnt an awful lot along the way.
As I was already on maternity leave, I simply handed in my notice and carried on with my planning. So, it built up gradually and I just didn't go back to my old job.
What didn't go well? What wrong turns did you take?
We ended up deciding to have our third and final baby when I was in the midst of setting up, having gone too far with the business to put it on hold.
So, I had to plough on knowing that when I launched, I'd be six months pregnant and then not able to give the business my all for a while when the baby arrived. To top that off, we also had to move a few weeks after the baby arrived. Apart from maintaining a social media presence, I did take a back seat for a few weeks and that meant so did my sales. But taking a step back was actually a good opportunity for reflection.
How did you handle your finances to make your shift possible?
I made use of my maternity leave and my time as a stay-at-home mum whilst my children were still too young to be at school.
This meant I wasn't being relied on for an income. Financially, that really took the pressure off.
However, having a really robust business plan and cash flow forecast – and getting as many people to read it / feed back to me as possible – meant that even if I had been taking a risk by getting a business loan, I would have been confident that I could repay it.
What was the most difficult thing about changing?
It was probably my confidence.
I'd always felt myself to be a naturally confident person; however, I've come to realise that this is the case only when I'm in my comfort zone!
I was taking myself out of the work experiences I was familiar with and entering a manufacturing world with new terminology and processes that I had no idea about. Speaking to lots of printers early on, I often found myself feeling embarrassed or stupid for having to question a lot of what they were talking about. It meant I learnt a lot quickly – I just had to plough through the few months where my lack of knowledge embarrassed me.
What help did you get?
I got a tremendous amount of help from X-Forces (the enterprise support hub for the UK's military community) in writing my business plan and cashflow forecasts.
I had a huge amount of advice and input from my networking group, which was invaluable.
My mum also runs her own business and she's been a great support in chatting through any issues or stumbling blocks I've had.
What resources would you recommend to others?
I used the Start Up Loans Company (through X-Forces) for my funding. They had some great resources for starting your own business.
I found that the high street banks were also keen to offer advice and mentors if you got your business loan through them.
A good networking group is invaluable, especially if you're working solo, as you can bounce ideas around with them.
Lastly, talk to friends and family – sometimes connections or recommendations crop up that you'd otherwise never have realised were there. There are also some good networking and resource groups on social media.
What have you learnt in the process?
I have learnt you can teach yourself practically anything with YouTube videos and reading online.
I've learnt a huge amount about website design and SEO that I never knew before and it has all been self-taught. I've also learnt about the printing and manufacturing processes for making baby clothing.
I've found that Instagram can be an amazing tool to connect with other like-minded people, or customers, and where you can actually feel like you're friends even though you've never met. It has a lovely community feel to it, if you actually engage and interact properly.
What would you advise others to do in the same situation?
You can never get enough feedback and ideas. If friends, family, colleagues, and customers aren't giving you any, ask for it.
Do lots of research before embarking on anything. We spend such a huge percentage of our lives working that I truly believe you should find a job you enjoy and that should be the most important thing.
To find out more about Willow's business, visit www.britishbabies.co.uk.
What lessons could you take from Willow's story to use in your own career change? Let us know in the comments below.