"I felt ill knowing I had to go back on Monday morning"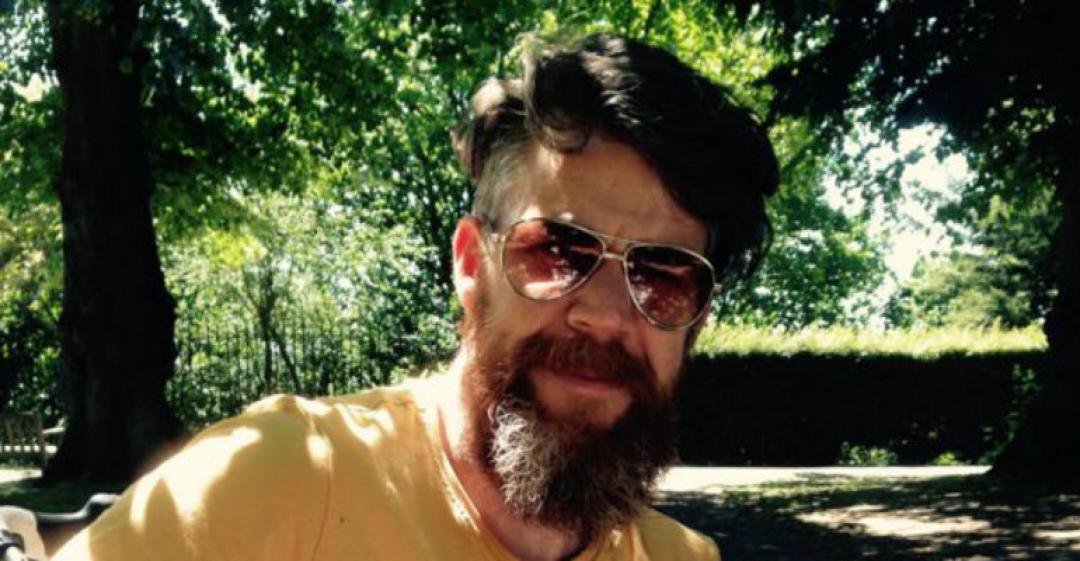 From Broker to Acupuncturist
What were you doing previously?
I was a Professional Indemnity claims broker.
I worked mostly in the City, dealing with a wide range of clients – doctors, architects, surveyors, actuaries, lawyers, accountants, to name a few. If they were liable to get sued, we dealt with them. I also liaised with underwriters, lawyers, loss adjusters, and so on.
What are you doing now?
I'm an acupuncturist now.
It sounds like a huge leap from insurance broker to acupuncturist, but I've been involved in the martial arts for many years, so it seemed like a logical step to me.
Why did you change?
I fell into insurance; it was never a career I chose.
My father was in insurance – I got an interview in his company and it grew from there. I never enjoyed my job and always felt like a square peg in a round hole. I always found it ironic that maths was my worst subject at school, yet somehow I'd ended up in a financial career!
Because I'd never known what I actually wanted to do, I just stayed put, hoping the right opportunity would suddenly appear. Well, unsurprisingly, that never happened!
When was the moment you decided to make the change?
I remember it very well.
I was sitting at my parents' kitchen table on a Saturday morning, wracking my brains as to what I could do. I despised my job; I felt ill knowing I had to go back on Monday morning.
My thought process was "What do I enjoy doing and what am I actually good at?" Well, I liked martial arts, which I'd been teaching in the evenings for some time, but I didn't want to do that as a career. However, I did enjoy working with and helping people. Then it dawned on me – I should become an acupuncturist.
Are you happy with the change?
I've never looked back.
What do you miss and what don't you miss?
I can honestly say I don't miss anything about insurance.
It was only the friends I made over the years (whom I've kept in touch with) who made the job remotely bearable.
How did you go about making the shift?
The first thing I did after my kitchen table revelation was a Google search for acupuncture courses.
I called the one at the top of the list (the London College of Traditional Acupuncture) and then attended an open day, which totally sold it to me. I applied as soon as I got home, got an interview and then a place on the course. It was as simple as that.
What didn't go well? What 'wrong turns' did you take?
In retrospect, maybe I should have looked at other options, but, to be honest, I didn't even think about attending open days at other acupuncture schools; I felt at home as soon as I walked in to that very first one and I knew straight away it was where I wanted to be.
There was one thing that could have gone wrong – the course started in a week's time, but I had to give one month's notice in my job.
However, luckily, work were very understanding and just let me go. They knew I wasn't happy, I guess.
So, actually, everything went very smoothly.
How did you handle your finances to make your change possible?
Basically, I sold everything, including my flat, and moved in with my parents.
I was also making a few quid teaching martial arts and I did some driving for my brother-in-law who has a print business.
What was the most difficult thing about changing?
In a very short space of time, I went from being a homeowner with a very well-paid job, to being a full-time student and living with my parents.
But I don't regret it. I consider myself lucky to have had the opportunity to get to know my parents as an adult. That said, I didn't hang around after I graduated!
What help did you get?
Very little.
I did look into getting some financial help, but as far as I could make out I wasn't entitled to any benefits, because I was at a private college and financing the course myself.
I did get free dental care and prescriptions, and the Student Union card provided some surprising discounts – you just need to be bold.
What have you learnt from the process?
I've learnt that all you need is a plan, then anything is possible.
Write your plan down, otherwise it'll be lost amongst all the garbage in your head, and then nothing will happen.
What do you wish you'd done differently?
I wish I'd done it sooner.
What would you advise others to do in the same situation?
Don't listen to naysayers.
So many people told me I could never make a living from acupuncture and that I would be back in insurance before long.
Have a plan and stick to your guns – that way you won't go back.
Be prepared to lose contact with old friends. Believe it or not, not everyone wants you to be happy, however much they care for you.
Speak to other people who have made the same journey. The average age of an acupuncture student is 38, so most are career changers.
What lessons could you take from Steve's story to use in your own career change? Let us know in the comments below.