"I didn't see myself going higher up the ladder."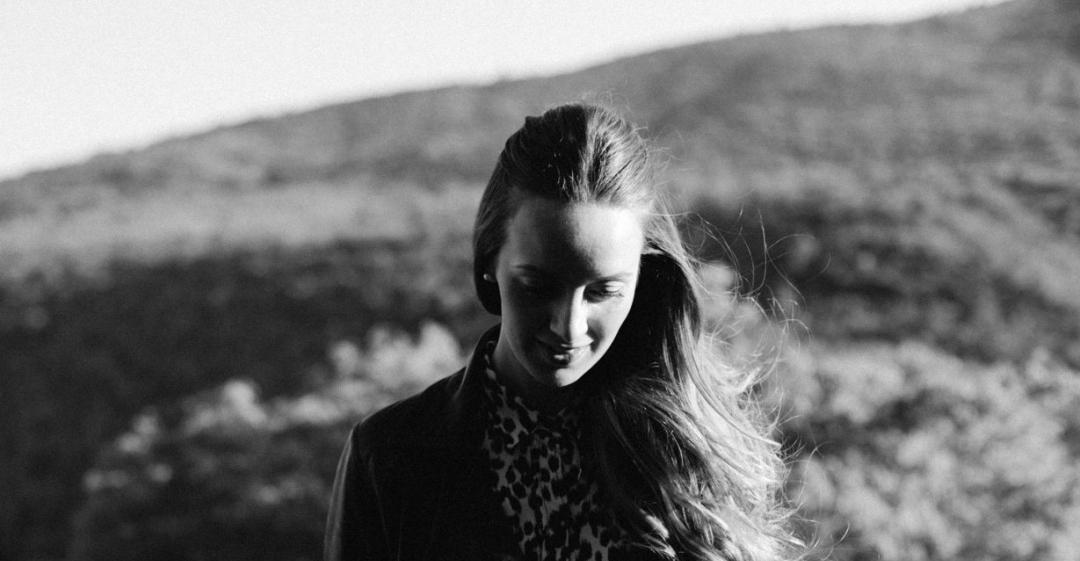 From Branding to Photography
What work were you doing previously?
I used to work in brand consultancy, at a consumer insight agency called Flamingo.
I was there for five years, and before that I was on the DAS Accelerate graduate scheme (part of the wider group), specialising in Brand Management.
What are you doing now?
Now I work full time as a commercial photographer – I predominantly shoot portraiture, lifestyle and interiors work.
How did you feel in your work before you decided to make a change?
I enjoyed my previous role intellectually and culturally.
I really liked the people I worked with and the job was interesting; however, I noticed that I didn't actively want to progress and get a promotion.
I didn't see myself running my own agency or going higher up the ladder and I thought that was quite revealing. I thought "This isn't where I want to be".
So, in my 20s I nurtured my hobbies. I was drawn to photography; I was inspired by it and it came to me quite naturally. There was a natural draw to a more creative, tangible profession.
Why did you change?
I felt that something was lacking.
I'd gone down an academic route at school and was in a career that was quite demanding – the role was very analytical. I gradually learnt that I'm more of a visual person, and as I did so the disconnect became increasingly apparent.
Meanwhile, photography just clicked! How I see the world, how I exist in it, all these things came together for me – so it started to feel like a more natural career path.
When was the moment you decided to make the change?
It was after I'd returned from my sabbatical, having completed a photography course in the US.
Having distance from my old world really helped me to appraise it – it gave me a bird's-eye view of my life and my work. I was able to look at things objectively for the first time, and this gave me the confidence to leave.
I also had a certain degree of momentum off the back of my sabbatical and it felt natural to follow through. I'd been so inspired by the people I'd met in the US – they were super encouraging – and I started to feel "I can do this too!"
How did you choose your new career?
I guess through pursuing it as a hobby and realising how much I connected with it – there was a synergy with my interests, skills and aspirations.
Are you happy with the change?
Yes, I'm very happy with the change.
I feel extremely lucky to be able to pursue something that was a pipedream – something I couldn't even have contemplated when I was in the full time job. I'm really enjoying being in control of my time and the clients I work with, and having that freedom where people trust me. People book me because they like what they see – I'm not trying to be anything else for them.
Though I think it would be misleading not to caveat this with the reality that there are still tough jobs and tough days – that's the nature of work. The sentiment of 'following your passion' is a challenging one – I think it's a bit of a myth. I'm producing work to my client's brief and timings, not my own – I'm servicing them, not my own agenda. Though I feel a much greater sense of contentment in my work, it's useful to remember that it's not just about me.
What do you miss and what don't you miss?
I really miss my colleagues and network – I had many good friends at Flamingo and I miss the camaraderie of office life.
I miss going into that dynamic agency environment every day. I tried to compensate for this by getting a shared office space and finding colleagues of my own! I also try to be collaborative with my clients.
I love the freedom that photography brings me – I have more flexibility in choosing the clients I work with, I have creative input and my clients trust this.
How did you go about making the shift?
Throughout my time at the agency we did quite a lot of travel and that was how I discovered photography.
Everyone had a training budget as a staff incentive and I asked if I could do a photography course. Then, a couple of years later I took a sabbatical and did an intense three-month photography course in Montana. I didn't anticipate leaving my job but I wanted to do something worthwhile with my time. The course was vocational, extremely hands-on; I learnt an immense amount about photography and about myself.
When I came back from the US I was a completely different person – I wanted to be a photographer. My employers at Flamingo were incredibly supportive about my decision; I was lucky in that respect.
What didn't go well? What 'wrong turns' did you take?
I don't think I have taken any wrong turns per se; however, I do think I could have been more efficient in getting things going.
When starting out, I did a lot of faffing; I spent a lot of time thinking about the business strategy and targets… trying to answer all these questions about what kind of business I wanted to have before actually doing it.
Business isn't an intellectual challenge – it's a practical one – and there comes a point where you just need to crack on!
How did you handle your finances to make your change possible?
I was in a very fortunate position as I had the option to do a bit of freelancing for my former agency – this helped me financially to make that transition. I also had some savings.
I've had to make choices too. Many of my peers are on the housing ladder, getting mortgages etc – that's something I won't be doing any time soon! I've had to be prepared to make sacrifices.
What was the most difficult thing about changing?
Having the confidence to charge for what I was doing.
I think it's quite typical for young women not to believe in themselves… to undersell themselves. So, becoming more confident in charging a fair price for my time and valuing what I offer was something I really needed to learn.
What help did you get?
I reached out to lots of different photographers and asked to assist them. Initially I volunteered and as I built up my skills started to charge for my time.
I also had a lot of support from my husband who was very encouraging. Having a supportive partner was incredibly helpful on my own journey.
What resources would you recommend to others?
I read a really good book: How To Find Fulfilling Work by the School of Life. It was full of useful exercises!
Also real-life experience is important, which is why I've agreed to become a mentor on ViewVo. I know what it's like when you're starting out and all the questions you have. I know I would have appreciated this opportunity when I was starting out, so it seemed natural to agree.
I also think you have to conquer any fear of networking. It's important to get out there and meet people.
What have you learnt in the process?
I know myself so much better than I did before.
I've learnt what I like, what I don't like, what I avoid, what I embrace. I have a more intuitive understanding of yourself: what makes me tick and what makes me anxious. Because of this I've become better at managing my choices and happiness.
What would you advise others to do in the same situation?
Start nurturing your interests as early as you can.
You might not know what you want to do, but you can see what type of person you are, what you're inspired by and what you gravitate towards. It's a slow burn, but you'll get a better understanding of yourself which will be invaluable later.
To learn more about shadowing opportunities with ViewVo, visit www.viewvo.com.
To find out more about Emily's photography, visit www.emilykellyphotography.com.
What lessons could you take from Emily's story to use in your own career change? Let us know in the comments below.