"I knew that I wanted to change things, but stepping out of my comfort zone felt frightening."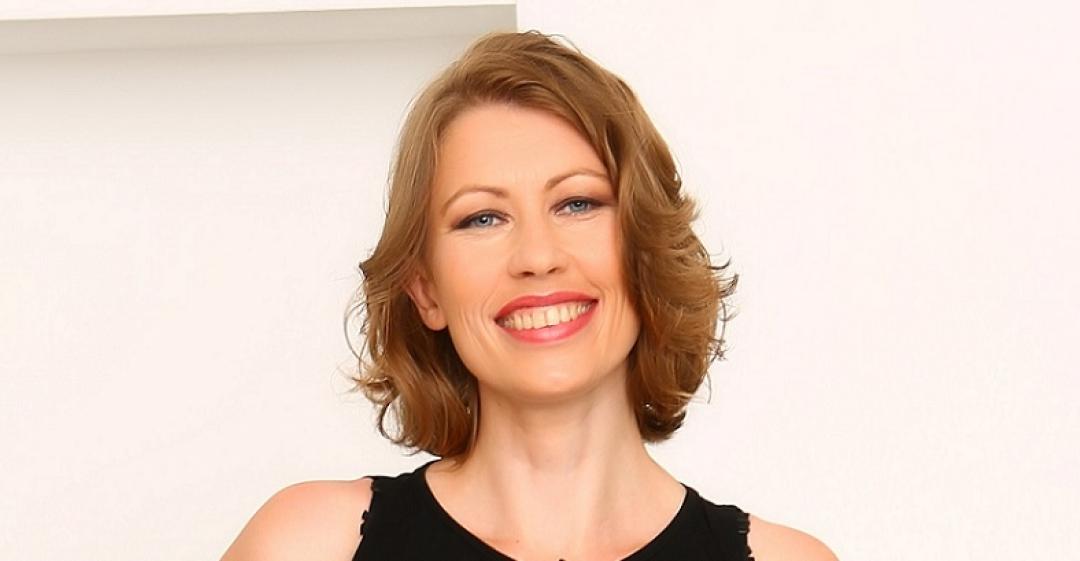 From Branding to Beauty
What work were you doing previously?
For ten years, I worked as a brand manager.
I managed mainly food brands, coffee and hot chocolate in Lithuania, the US and the UK.
What are you doing now?
I have two part-time roles.
I am co-founder of a beauty start-up called Lecler. We sell super-thin and silky facial sheet masks (face masks), which provide deep and continuous hydration.
I am also marketing manager for Experience Travel Group, which organises bespoke luxury holidays around Southeast Asia.
Why did you change?
Working for a large company was a great experience in the marketing world, but I was ready for a change.
Marketing is a diverse profession and it's never monotonous. One day you could be working on product development, the next launching an advertising campaign. I love all things digital, which is becoming more and more important in marketing. It's a creative profession and also has a clear framework.
However, it's really important for me to work for a company or with a service that I feel passionate about. Travel had always been something that I was interested in.
At the same time, I wasn't very happy with the direction the company I worked for was heading in. I was feeling quite tired as I literally felt 'stuck'. I wanted to work for a smaller or medium-sized company, where there were fewer stakeholders to manage, fewer policies to follow, and ideas could move to implementation much faster.
It was as though there had been a voice in the back of my mind, telling me I needed to change direction.
When was the moment you decided to make the change?
There was no lightning-bolt moment of realisation; I had been thinking about the change for about three years.
I knew that I wanted to change things, but I could see that would mean stepping out of my comfort zone. That was frightening.
It was also scary not knowing whether I would reach my ultimate goal. I didn't have the skills which seemed to dominate all of the job ads in the travel industry.
I was doing a lot of research on how to change your career and it was then that I came across the Careershifters website.
That marked a real turning point for me. I joined the Career Change Launch Pad, which made me think seriously about what excites me and how my future might look.
I remember one exercise vividly: we had to write a speech as if it were our 90th birthday. That really put things into perspective: I thought to myself, "I definitely can't be in the same place then – I have to do something, now."
Are you happy with the change?
I'm very happy.
I find my current roles much more fulfilling: I encourage people to explore Southeast Asia and I help them to take care of their skin. I love it!
What do you miss?
I miss the people.
Coming from a big company, that's definitely one of the biggest things I noticed when I left: the talented, friendly, fun people I spent my time working with.
When you work for a big company you also have access to resources, training, expertise, events and conferences. These are the things that smaller companies can't necessarily afford.
Also, I had the pleasure of working with fantastic brands like Cadbury and Kenco, which are well loved in the UK.
How did you go about making the shift?
First of all, I went down the traditional route of job hunting.
I sent out about 30 CVs to companies I thought I wanted to work for. But I wasn't getting much feedback that way. It was quite hard as I was putting the effort in to personalise my applications and find the right people to send them to. When things didn't go as planned, I started to question my choice.
Then I came across a video of a fantastic start-up company, Flash Pack, and sent them an email asking if we could meet up.
We did meet: I really liked their philosophy, and they liked my skills and attitude. They took me on for a few days to write a marketing strategy for them.
Then, they put me in touch with someone who was starting a tour operator company, Experience Travel Group, who happened to be someone from my old company. He was looking for a marketing person so I went for an interview and started to work there a couple of weeks later.
Meanwhile, I had friends from back home who were creating a skincare brand, Lecler. I remember joking with them about how great it would be to offer their face masks in the UK, and where it all could lead. Now, a year later, it's a reality, and I'm working for them too.
I'm not a typical entrepreneur, and to be honest I'd never planned to run my own business. But I like change and am open to opportunities. I jumped at this one and I'm finding entrepreneurship an exciting experience.
It's all worked out perfectly!
What didn't go well? What 'wrong turns' did you take?
I was spending a lot of time on the internet doing research, thinking about one thing and then another, but not actually doing much.
I think a lot of people get stuck in this mind trap. Research is much easier than actually taking real and practical steps to create change.
The Launch Pad provided me with the exercises and a programme of activities which helped me to build confidence about the area I wanted to work in. Still, it took me a year before I could give my notice in. It's not easy making such a big decision.
How did you handle your finances to make your change possible?
I didn't have to save up or take a big pay cut because I was moving within my profession and into a new role.
What was the most difficult thing about changing?
In the end, the biggest barrier which I anticipated turned out to be the least important.
Moving from a consumer goods into the travel industry wasn't so difficult in the sense that I was still doing marketing, so it wasn't like it was a completely new profession.
My biggest concern was my level of English. I'm not a native speaker and most roles in the travel industry require excellent English. But it's turned out that we have fantastic team looking after PR and content and I focus on marketing strategy.
What help did you get?
My friends and family were very supportive.
What resources would you recommend to others?
The Careershifters website and their Career Change Launch Pad, which together provide a great platform for career change.
What have you learnt in the process?
Action breeds motivation.
I've learnt that if I'm going to create some sort of change, I must start. Only then will the change come. Being stuck in thinking mode doesn't really get me anywhere.
I've also learnt to look for people, not for jobs. My biggest steps forward came from being clear about the kind of people and the sort of company I wanted to work for.
What do you wish you'd done differently?
Looking back, I wish I'd organised informal interviews with people working in the travel industry.
I also wish I'd spent less time analysing the change, and focusing on my CV. My biggest concern turned out to be not relevant at all.
What would you advise others to do in the same situation?
Making the change is not easy, but it's not impossible either.
Try to ringfence one day per week that you can dedicate to your job search or to build the skills that you need through attending courses or conferences.
I'm not a big advocate of making drastic jumps because you still have to find a way to pay the bills. I'd suggest trying to go part time while you build up the expertise you need for your new role.
Sometimes it can feel like you have to climb a really big wall and there's no ladder to help you. The reality is that most of those walls we build in our minds. And they are definitely much higher in our minds than in real life.
To find out more about Indre's skincare business, visit www.lecler.co.uk.
What lessons could you take from Indre's story to use in your own career change? Let us know in the comments below.