"I was surrounded by design and creativity but wanted more."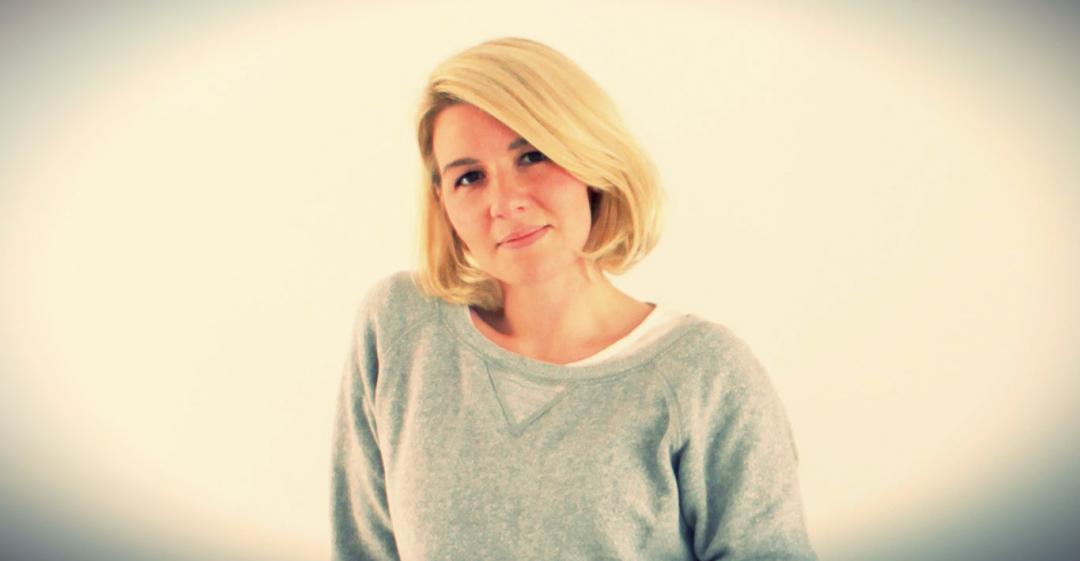 From Brand Strategy to Homeware
What work were you doing previously?
My old life was in marketing and commercial design.
I gained a place on a creative management training programme straight out of art school, which led to five years in brand strategy at a London design agency.
What are you doing now?
I'm the founder and creative director of HAM – a homeware brand.
The brand follows the contented life of Rabbit, capturing his daily adventures, sporting escapades and social outings in silhouette form on a range of thoughtfully crafted wares.
How did you feel about your work before you decided to make a change?
I look back fondly on this period of my career and feel it was the right direction for me at that time.
I was lucky to be in an agency with a strong culture and moral compass which gave me a good grounding in business ethics, and taught me the importance of being optimistic and authentic in all that you do.
I was also grateful to travel and work with really bright and inspiring people.
Why did you change?
Although I loved my job, I started to get these 'pangs' to make art.
I was surrounded by design and creativity but wanted more.
Just as I began to mull over my options, I got hit by a bolt out the blue – I was diagnosed with cancer.
Everything stopped. I had to give up my job and treatment began.
My life changed pretty quickly. I went from being part of busy creative studio to a repetitive routine of waiting rooms and boredom. Encouraged by my consultant and family I took refuge in my sketchbook. I started making art work and suddenly I had an escape.
I was drawing again and as I couldn't get out much, I looked for inspiration in the objects that surrounded me at home and the good times from days gone by. I started to see the fun and happiness in our daily routines, which was made even more poignant as I'd had my normality threatened.
Illustrations started to flow… each an ode to life's simple pleasures and the joy of the everyday. Although arguably a product of a difficult time, this was to be a celebration.
I was gaining momentum when my treatment finished but needed normality more, and returned to work six months after I'd left.
It took a year to get back into the swing of things but I couldn't switch off from wanting to develop my idea and it was this that then became the catalyst for change.
When was the moment you decided to make the change?
I returned to work but struggled to find my stride.
I had a renewed sense of living for the moment, and that, along with the encouragement of friends, a new-found love for interiors and a yearning to do my own thing, all pointed me towards launching a line of objects that shared my stories.
Just under a year after I returned to my job, I took the plunge and quit.
Are you happy with the change?
Absolutely.
Of course, running your own business has massive ups and downs, but I really love what I do and have had no regrets in making the change.
What do you miss and what don't you miss?
I definitely miss the people and culture.
I worked with such a wonderful variety of personalities – many became great friends.
And I yearn for my old IT department! Running a small business means you have to wear many hats. I manage to get by in most areas but malfunctioning laptops and printers still elude me!
Being your own boss has its pros and cons. It's liberating to be the key decision maker, but it's hard when the support network is taken away. I've had to get used to being my own sounding board – I've definitely become more decisive over the years!
How did you go about making the shift?
I tried going part time.
I really wanted a side hustle to start off with, not a full-blown business. But as I began to get to grips with all that setting up your own thing entails, I soon realised that evenings and Fridays just weren't enough. I quit and spent a year turning the sketches and idea I'd harboured whilst ill into a commercial offer.
I fought off pressure to launch quickly to make sure I could really get under the skin of what I wanted to do. 12 months after I handed in my notice, I very nervously launched my first HAM collection at a pop-up shop in Carnaby Street to family, friends and press.
How did you handle your finances to make your change possible?
I was lucky to receive a lot of support from my husband.
He was in a full-time role and took responsibility for the mortgage. We used our savings to kickstart the business – putting a small amount of cash into stock for our first show.
We started selling from the day we launched and for the first couple of years everything we made went straight back in. We knew there would be a lot of sacrifice in the beginning but we really didn't want to take on debt.
What was the most difficult thing about changing?
The uncertainty, the fear of failure, walking away from a good job that I really enjoyed (at the height of the recession!), the financial burden on others.... I could go on!
But I felt then as I do now – you only get one shot at life and so sometimes you have to take a leap of faith.
What do you wish you'd done differently?
I try not to have any regrets.
I do think there is a silver lining in any mistake, even if it's just that you won't do it again!
What help did you get?
I did a lot of research online and used my personal network to get a ton of advice, help and introductions.
Everyone was so kind and willing to be a part of what I was creating.
What resources would you recommend to others?
Your network is close to hand and normally free.
It's amazing how much knowledge there is right in front of you – and people will want to help.
I also highly recommend getting involved in industry events, seeking out like-minded souls and making the most of social media.
What have you learnt in the process?
To really think about what I stand for, the idea driving my work and how that makes me different.
It's tough to create something new, especially in such a vast and competitive landscape. But with this global marketplace comes huge opportunities. Technology is an enabler for business and allows you to communicate your brand's story to a worldwide audience like never before, for relatively little money and big returns.
This is a great time to be a creative. If you can make something really original and tell people about it in an emotive and meaningful way, they will want to be a part of it.
What would you advise others to do in the same situation?
Go for it.
Whatever happens, whether the change works or not, you will learn so much from the process, meet people that will enrich and inform your outlook, and discover more about yourself, which in the long term can only help you really figure out what you want from life.
To find out more about Jo's business, visit hammade.com.
What lessons could you take from Jo's story to use in your own career change? Let us know in the comments below.