"The risk of stepping into the unknown is terrifying."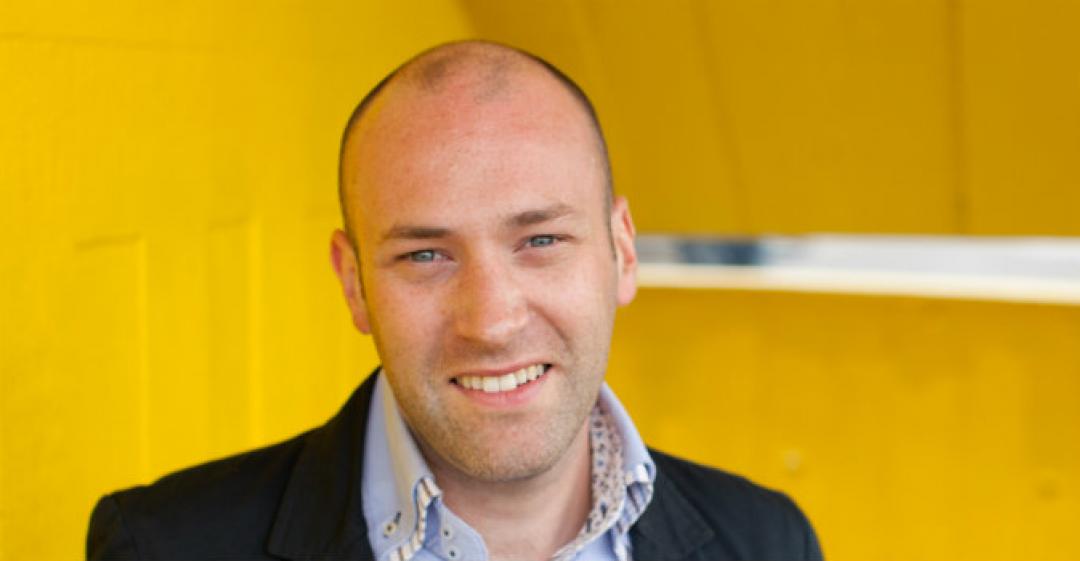 From Books to Brands
What work were you doing previously?
I was the editorial director of a global publishing company called LID.
I was responsible for the company's list of business books in the English language, as well as Dialogue, a quarterly business journal from Duke University's corporate education department.
I worked between the company's offices in London and New York, and was responsible for book lists in the UK and US. During the time I was at LID, we published more than 20 books that made it into the business top 20 charts in the UK, including Not Knowing, which was awarded Management Book of the Year by the Chartered Management Institute and The British Library.
What are you doing now?
I'm currently a director of Humm Media – a demand marketing company – focusing on social media strategy, intelligent content, and public relations.
We work with a range of small and medium businesses, including luxury hotel management company, Dorchester Collection; reward and recognition specialists, O.C. Tanner; and employee engagement experts, Purple Cubed. Clients range from hospitality providers and business consultants, to immersive theatre pioneers, healthcare and accessories suppliers.
We also offer services to aspiring authors including structural editing and editorial consultancy, as well as public relations and marketing for newly launched books.
Why did you change?
I met with a career coach and talked at length about my values and where I wanted to take my career.
I thought about my own development as a leader and seeing the results of my own innovations come to fruition. This led me to the decision to work in a much smaller company than I was previously part of, and help it grow. After this, I knew working in a small business with big aspirations fitted in well with where I wanted to take my career.
When was the moment you decided to make the change?
A long-time friend and contact, Emily Perry, had recently set up Humm Media. We met for drinks soon afterwards. After I'd explained about the coaching session and how I wanted to progress my own personal development, she mentioned she really wanted a partner to come on board – to bounce ideas around and help grow the business with her.
I was immediately engaged with the vision and mission of Humm Media (which is focused on the values of collaboration, simplicity, effectiveness and energy), so I agreed and joined the business three months later. The rest is history!
I don't believe I would have made this shift, however, if I hadn't been clear in my own head about where I wanted to take the direction of my career. So, I suppose the real moment when I decided to make the change was when I defined my values in my own head.
Are you happy with the change?
Absolutely.
The new role gives me the flexibility to focus on projects that I love. We only work with organisations that share our values set; this means all our clients and partners 'get' us, which makes for really easy and constructive working relationships.
Also, I have the autonomy to work independently when I need to and collaboratively with Emily – and often with clients – when appropriate. This mixture of headspace and collaborative innovation is a great symbiosis. We work with some truly inspirational people, so I'm learning every day, sharing ideas and seeing the fruits of our labour in real time, which is really exciting.
What do you miss and what don't you miss?
I don't miss the 'command and control' mentality, heavy corporate structures, or 9–5 working. I have much more flexibility and autonomy to get the work done in my new role.
However, I do sometimes miss a busy office, numerous colleagues and the opportunity to travel widely, which my new role doesn't offer yet (watch this space…).
How did you go about making the shift?
After Emily and I made the agreement for me to join Humm Media as a partner, I handed in my notice to LID.
I had a three-month notice period during which I created detailed handover notes to the three people who subsequently replaced me. Emily and Humm Media's accountancy team worked on drawing up the various articles, agreements and contracts, which were signed prior to me joining, making for a smooth transition from my start date.
Humm Media also took me for dinner and cocktails to welcome me to the team which was a really nice touch.
What didn't go well? What 'wrong turns' did you take?
Leading a start-up is all about challenge and opportunity; when 'the buck stops with you', decision-making can be difficult.
When building a business from scratch, innovation is vital, but sometimes the ideas we've have had and worked on have not come to anything. This can be frustrating.
However, in the long term I've developed much more confidence to try something and fail, knowing it's a learning exercise.
How did you handle your finances to make your change possible?
I was lucky in that I had some savings, which acted as a buffer during the early months when our earnings were not as high as they had been.
Now, we've been able to grow the company to a level where my income is comparable to that of my previous role.
What was the most difficult thing about changing?
The risk of stepping into the unknown is terrifying.
Prior to taking the role, I was worried that it might not work out, that the business would not be a success, or that the workload would be too much. I think this is natural in taking on any new role, but I believe in order to achieve your ambitions, you need to take (calculated) risks: that requires guts.
What help did you get?
I'm lucky to have a really great network of people.
Those people included some who work in entrepreneurial organisations, HR departments and leadership roles, who were able to give me lots of anecdotal advice and helped me build that last bit of confidence I needed to make the jump.
What have you learnt in the process?
I've certainly learned about negotiation, collaboration and how to be more decisive.
I've learned a lot about building a business, from accounts to operations, rather than just my own job role within a bigger whole. I've been lucky to learn vast amounts about marketing and PR from my business partner as well.
Ongoing learning is something that I'm really engaged with, so I've probably enjoyed this part of the change more than anything.
What do you wish you'd done differently?
I wish I'd made the shift sooner.
I guess that's easy to say now, but my head tells me I needed to build up a lot of industry knowledge, contacts and confidence over years working in corporates before the time was right to jointly lead a business.
In saying that though, I wish I'd spoken to a career coach years ago. This would certainly have helped me get my values and priorities clear and make sure I was on the right career trajectory back then.
What resources would you recommend to others?
I read (edited, in fact) a fantastic book a couple of years ago by Jane Sunley called It's Never OK to Kiss the Interviewer, which I learned a lot from.
It's all about helping people find and thrive in jobs they love. I can't recommend it enough.
What would you advise others to do in the same situation?
Think about your values, and what makes you really happy and engaged at work.
Then think about the sort of role or culture that could help you thrive in light of these values. Speak to friends or contacts about their values and ask for advice.
Invest in speaking to a career coach as this independent advice can really help you get these things straight in your mind.
Have confidence in yourself. Believe that you deserve to be happy in your work as in your life – this really helped me take the leap into something new and exciting.
What lessons could you take from David's story to use in your own career change? Let us know in the comments below.