"I had no time to see my wife, and I spent the weekends recovering from the working week."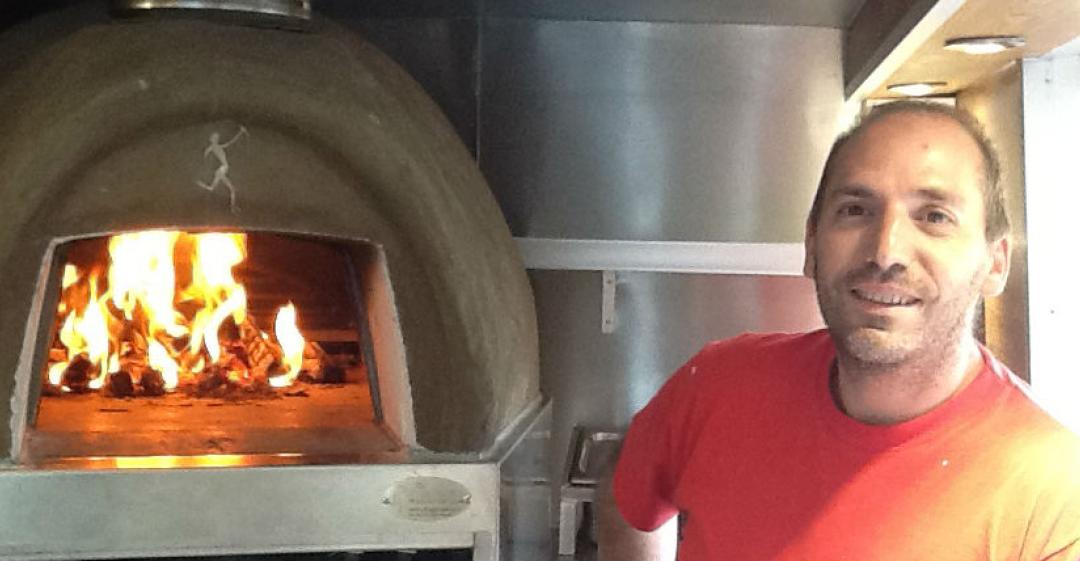 From Banking to Pizzas
What work were you doing previously?
I worked in sales at one of the big banks in Canary Wharf.
What are you doing now?
I qualified as a pizza chef in Italy and now I run a mobile pizza van on the Kent/Surrey border.
Why did you change?
I had enough of working in a bank with long hours and commuting to London. I had no time to see my wife, and I spent the weekends recovering from the working week.
When was the moment you decided to make the change?
After thinking about it for years, I decided to do something about it, so booked myself onto a Careershifters workshop in 2012. Two weeks before the evening with Careershifters I was made redundant, so the big choice was made for me, but the workshop gave me the final push to completely change my career.
Are you happy with the change?
I'm very happy. Starting your own business isn't easy and it took a year before I actually got started. But now my commute is a ten minute drive through country lanes, and I'm my own boss, doing something that I enjoy.
What do you miss and what don't you miss?
I don't get to see my friends as often as before because they all still work in the financial market. We used to speak every day and see each other twice a week. But other than that, I miss nothing.
How did you go about making the shift?
I read 'Start Your Business Week By Week' by Steve Parks, which gave me a lot of information and a week-by-week schedule to follow. I spent the first six months doing a lot of research on the BusinessLink website, and then I went to Italy, to the Italian School of Pizza, to qualify as a pizza chef. When I came back to the UK, I got all the food and hygiene qualifications under my belt, and then worked for a month in the local Pizza Express restaurant to understand the business from the inside.
How did you handle your finances to make your change possible?
I wanted to leave my job four years ago, so I started saving, and the redundancy package did help.
What was the most difficult thing about changing?
Starting from zero again at the age of 41 was tough. And then there was also going from a job in a bank to work as a pizza chef in Pizza Express!
What help did you get?
There are so many tools available, but the best help for me was the Steve Parks book.
What have you learnt in the process?
Never give up, and don't look back.
What do you wish you'd done differently?
I should have started reading the book when my wife bought me it a year previously. I could also have gone to the Careershifters workshop six months before I did, but when you're working you feel you have no time.
What would you advise others to do in the same situation?
If you are unhappy about your present situation, the big step is to do something about it. Believe in yourself.
What resources would you recommend to others?
At the risk of repeating myself, the Steve Parks book and the Careershifters workshop!
Pierfederico attended one of our 'How to find the work you love' workshops, which take place approximately twice a month in central London.
Are you considering leaving a 'prestigious' job to do something you love? What lessons could you take from Pierfederico's story to use in your own career change? Let us know in the comments below.