"I realised that I was compromising my values simply by being there."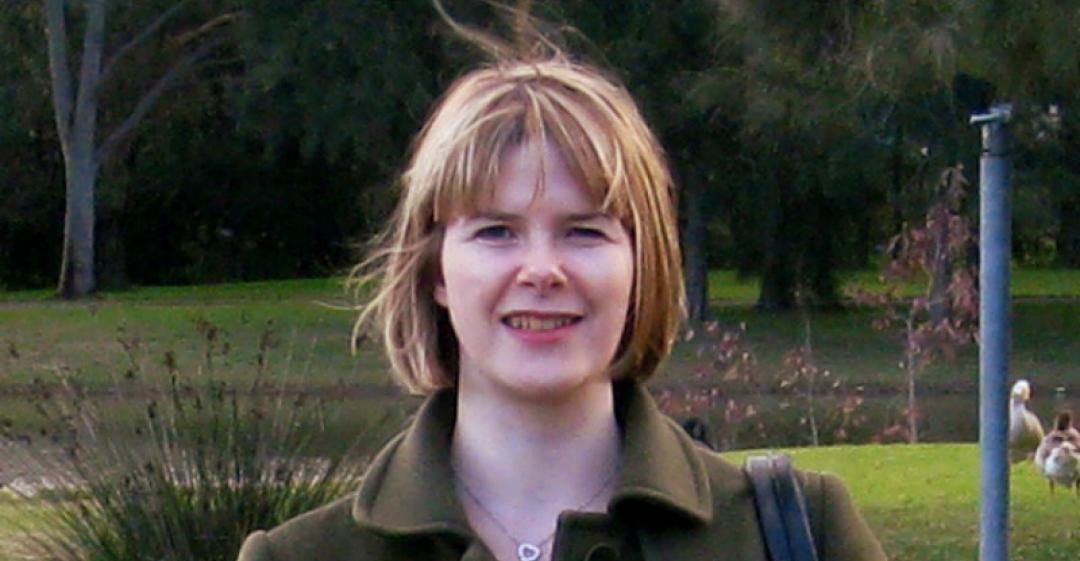 From Banking to Blogging
What work were you doing previously?
I was a Learning and Development Partner within the Corporate Banking division of a large bank.
I'd worked there for over 14 years, and I'd had several different 'careers' during that time.
What are you doing now?
I'm now a self-employed writer and blogger, and I also help other people to blog.
My business is called The Write Angles.
Why did you change?
The change was a long time coming.
I'd been considering my options for a few years and wasn't really happy in the position I was in. I'd tried to make another move within the bank, but I'd been hitting brick walls.
If I'm honest, I kind of fell into banking for want of knowing how to do what I really wanted to do. I thought I could stay for a couple of years and then move on, but I'd ended up staying a lot longer.
I found that I had to change a lot in order to fit in. But I realised that I didn't want to keep fitting in: I wanted to find a way to be myself and love what I did.
The problem I had was that I didn't know what I could do. I'd beaten all my creativity out of myself, and I'd been so long in an environment where I was effectively spoon fed who I was and what I did, that it was hard to imagine what I could do beyond that.
The catalyst came with the financial crisis of the late naughties. We were taken over by Lloyds Bank, and while the new organisation talked a good game when it came to the new values, I didn't see them in action. Of course, every takeover comes with its challenges, but I felt as though I was compromising my own values every time I walked through the door.
The energy required to put a smile on my face was immense and it was not a fun time. The upside was that I was able to sign up for a lot of training, which helped me when I eventually decided that I had to leave.
When was the moment you decided to make the change?
It was more a series of moments.
I realised that I was compromising my values simply by being there.
Then I got a new line manager who was feted by his superiors but completely ineffectual in his management. I gave him some feedback but nothing changed.
Finally, my husband was head hunted for a position that would pay him the equivalent of both our salaries, and I realised that there was nothing to stop me.
Are you happy with the change?
Ecstatic.
I'm almost glad to have had such a miserable time because it was the catalyst I needed to make the change.
What do you miss and what don't you miss?
I miss the people: both the people specifically and having people around in general.
Being self-employed, I've struggled with loneliness and there are times I'd give anything to have someone to bounce ideas around with. There have also been times when I've missed having someone tell me what to do! There are so many things I've had to decide that I'd never even considered to be 'things' before! I used to have someone else telling me what to do and who to do it for, and it was overwhelming at times to suddenly have the freedom to do whatever I wanted with whoever I liked.
Paradoxically, I don't miss being told what to do and who to do it with! I love having the freedom to work where I like and when I like. I love being able to decide what products and services to offer, who to offer them to, and how to deliver them. I love the fact that I don't have to attend pointless meetings or sit on endless conference calls. And I love that I get to meet new people, establish new working relationships, and build a network of people I want to work with, not people I have to work with.
I don't miss the office politics or having to be nice to people I don't respect.
Everything I miss about my old life I've found ways to overcome. Which is incredibly empowering.
How did you go about making the shift?
Firstly I worked out what I could do 'on the outside'.
I decided that with my skills, knowledge, and experience, I could set up a coaching practice. I signed up for all the training I could and qualified in psychometrics, specifically MBTI and Executive Coaching. I also put myself through NLP Practitioner training.
Then I played with a few business names and once I'd settled on one, I asked a friend of my sister to design me a logo and business card. I looked into website platforms and chose one that looked simple to use.
Then I handed in my resignation so that my last day would be the last day of the year. That was the simple part!
What didn't go well? What 'wrong turns' did you take?
Finding customers was not as easy as I thought it would be.
Part of the problem was that there seemed to be a lot of coaches out there, and in order to get customers I had to be able to say what kind of coach I was. I started out very naively saying that I could coach anyone on anything, but people wanted to know that I was a specialist before they'd hire me. I didn't know what to choose - business / executive coaching was a logical choice given my background, but I didn't want to work in a corporate environment again for a while. Plus, this was in the middle of the recession, and very few people were investing in executive coaching.
I realised that I'd have to make another shift when someone asked me how many clients I could coach in one day. The thought of having clients back to back filled me with dread rather than excitement.
Luckily, my NLP Trainer / Coach had just become qualified in a psychometric called Talent Dynamics. As part of doing NLP Master Practitioner training with him, I got a profile and debrief for free. Talent Dynamics tells you what kind of work is 'in flow' for you, and because I'd been so long in a job that didn't really fit me, I had no idea what that was. I came out as a Creator profile, and as we started to talk about it, pennies started to drop.
I'd spent way more time creating tools for my clients to use than I'd spent trying to get clients. And I knew I loved to write. So, I spent the next couple of months experimenting. I started a blog and found that with a purpose I could write even when I didn't feel like it. It felt really good! Finally I'd found something that I loved to do.
I soon set up The Write Angles and started copywriting for other businesses. When I attended my first networking event after making the switch, I picked up two clients! It was so much easier to talk about writing than it'd been to talk about coaching. I realised how the skills, knowledge, and experience I'd accumulated during my time at the bank could help me with my new business, and even give me the edge over other copywriters. Now I focus almost solely on blogging and helping other people to blog, but that's just how my business has developed: all businesses experience iterations, and I know that writing will always be part of what I do.
How did you handle your finances to make your change possible?
I was in a very lucky position where my husband was able to support us with the increased salary from his new job.
I had some savings, and also signed up for a business bank account. The bank also gave me a credit card, which I used mostly for professional development.
What was the most difficult thing about changing?
The most surprising thing was the sense of loss I felt. It was almost like grieving.
But the most difficult thing was going from being relatively well known in my old life, to realising that nobody knew who I was or what I did in my new one. Establishing myself and finding customers was hard.
What help did you get?
My old boss, who'd set up his own business a few years before, really helped me. He'd take me out for coffee and give me some structure for my sales approach, then follow up and coach me. He'd invite me to networking events and if it hadn't been for him I would have really struggled. He helped people get to know me and he gave me the confidence that I could do this. I don't know why I've written this in the past tense, because he still does all of these things!
Networking groups definitely helped too. They gave me a sense of belonging and a support network when I needed it.
Over the years I've established a support network, both online and in real life. My NLP Trainer became my coach, and then my business strategy buddy. We meet up every couple of months to discuss our businesses and help each other out. Along with my coach, this means I have two other people who know where my business has been and where it's going. And that's like gold.
What have you learnt in the process?
I've learned how important support networks are.
And I've learned to always decide what criteria I'm going to use to make a decision before I start researching anything - otherwise I go round in ever increasing circles choosing software, apps, courses, etc.
I've also learned to do something I love, rather than something I can do but don't love.
What do you wish you'd done differently?
I wish I'd tried to build a coaching practice 'on the side' before I left the bank. That way I could have figured out whether it was for me or not before I resigned.
I also wish I'd known about Talent / Wealth Dynamics earlier, so that I didn't waste so much time and money on a business that wasn't right for me. I didn't realise how many resources were out there for people who want to leave the corporate world; if I'd done some research, I think I could have made it a lot easier for myself.
What resources would you recommend to others?
Coaching from Rapid Transformation. I had coaching from Osmaan when I first started my business, and he's the person who helped me make the change from coach to writer. He's now my business strategy buddy and he's brilliant at helping me ground my ideas in reality.
Judith Morgan is my coach and has been for a couple of years now. She has a caring yet no-nonsense manner, and as a serial entrepreneur she's great at helping small business owners get the most from their business.
Free Range Humans has resources for people wanting to escape the corporate cage.
My old boss and sales coach publishes a monthly sales tip, which you can find on the Hawthorn Business Group website.
What would you advise others to do in the same situation?
Do some homework on how other people have made the move, and get some help when it comes to figuring out what you're going to do and how you're going to do it.
I'd also suggest that you try out your idea on the side. It'll help you refine your plans and find customers, so that when you launch it'll be a smoother transition.
And don't worry about logos and business cards. You can set up a blog really easily, or provide a service on another platform, or use word of mouth to try out your idea before investing in that kind of stuff. It's not real: it's a distraction. Finding customers and working out if you like your idea is real.
>What lessons could you take from Sam's story to use in your own career change? Let us know in the comments below.