"It was just a job and I'd lost every passion for it."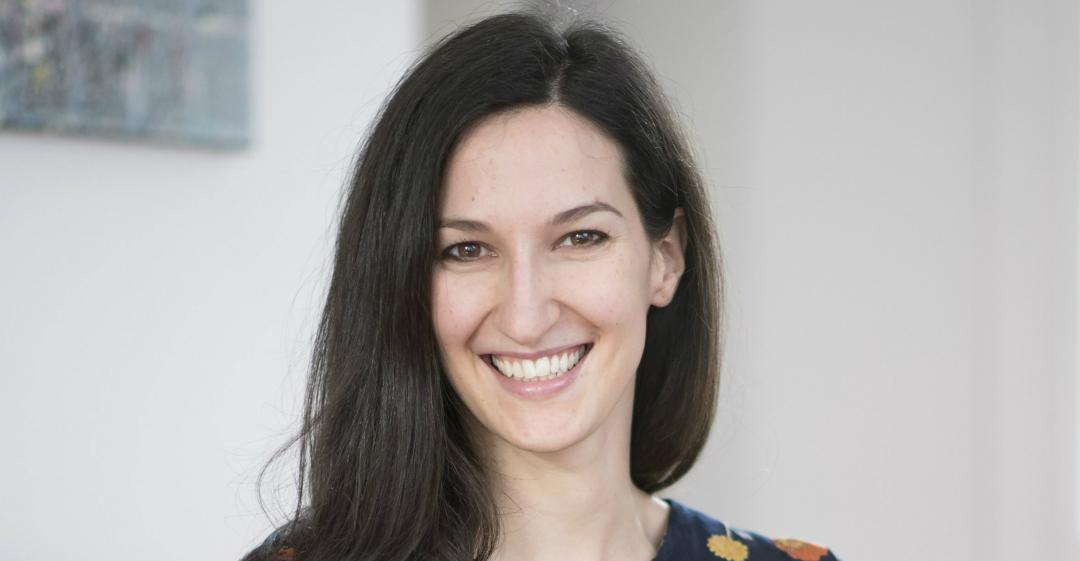 From Banker to Confectioner
What work were you doing previously?
I'd worked in investment banking for nine years.
I used to work on the trading floor dealing with derivatives.
What are you doing now?
I run Lavolio, the most successful luxury Italian confectionery brand in the UK.
How did you feel about your work before you decided to make a change?
Pretty much every stereotype that you hear about investment banking is true.
It's a fast-paced environment where you have to keep focused and constantly make decisions under pressure. I had some amazing colleagues at times, and at other times not so much.
Ultimately I felt that it was just a job and that I had lost every passion for it. It was a job that I could do pretty well, but I didn't see myself doing for the rest of my career.
Why did you change?
With the financial crisis I decided to leave the industry and to follow my passion for food (and for everything sweet!) by launching my own luxury sweet business.
I'd grown up in a very small farming town in Italy, not far from Bologna. We were in the countryside which meant that most of the ingredients we used were home grown. My love of cooking and of food comes from that early age and I still love to prepare everything from scratch.
Imagine having a crop of asparagus, or peaches, or whatever was in season, and having so much of it that you would have to come up with many different recipes and ways of cooking the same ingredient. I really cherished this opportunity to use my creativity in the kitchen and I have been cooking pretty much ever since.
When was the moment you decided to make the change?
At the time it felt like failure, but in reality it was a huge opportunity for change.
There was a big reshuffle in the bank where I was working that prompted me to leave and explore a different career. The very next day after this happened, I had enrolled in cookery school to train as a chef and as a patissier. I felt no hesitation at that time.
How did you choose your new career?
When I'm in the kitchen I feel that I'm in my 'zone'.
I get huge satisfaction in seeing the individual ingredients come to life in a recipe. I love applying my creativity, I love the concentration required and the pressure, and I also love eating and entertaining – to me, it made absolute sense to pursue a career as chef / patissier.
Are you happy with the change?
I count myself as one of the luckiest people around.
I work every day in a business that lives because of my obsession with proper confectionery, made with true creativity and honest ingredients, and that also links back to my heritage and my childhood in Italy.
I love the fact that working in food means I can create meaningful connections with our clients and with our suppliers on a daily basis as we all share a huge passion for food.
What do you miss and what don't you miss?
During my investment banking days I worked under huge amounts of pressure.
I took decisions while meticulously handling vast sums of client money with all of the responsibility that comes with that.
The fast-paced environment taught me to be resilient and to learn new skills quickly, because it's very competitive. I really miss that environment, but every single lesson learned in my banking career is helpful now as an entrepreneur, and I feel that I have a lot more to learn – now more than ever!
The main difference is that the learning opportunities of an entrepreneurial journey are unrivalled and in all honesty are the bit that I enjoy the most, particularly in the continuous exchanges I have with more experienced industry professionals.
How did you go about making the shift?
I'm really glad that I made the decision to 'try first' and that I went to cookery school shortly after leaving my banking career.
It gave me an opportunity to understand what life as a chef would really be like, to learn first-hand about the profession, and this experience really helped me in making the informed decision that I wanted to do something related.
The idea for Lavolio confectionery then came to me while experimenting in the kitchen.
What didn't go well? What wrong turns did you take?
It's quite hard to predict what flavours our customers will choose and, since there are more than 30 flavours in our signature Italian confectionery, it's not exactly easy to plan the production and demand.
One of the hardest lessons has been having to learn how to manage the complexities of the supply chain when dealing with a delicate, handmade and perishable product.
It's an absolute joy when everything goes smoothly but you can't always expect this to happen. I've found it very stressful at times having to deal with the unexpected; the fun part is coming up with a solution.
How did you handle your finances to make your shift possible?
I had saved money from my job, and I started small by working from home.
Everything at the start was small-scale and proportionate to a micro business; even my first employees used to come to my home.
I've invested everything into growing the business, and I've done it organically, step by step.
What was the most difficult thing about changing?
Going completely out of my comfort zone, by knocking uninvited on people's doors.
Mind you, if I have a box of Lavolio in my hand I feel like I have a secret weapon; it's always been undisputedly welcomed and so many doors have opened thanks to my product.
What help did you get?
Through the very act of knocking on people's doors I found a network of very supportive mentors and inspirational entrepreneurs that have been incredibly helpful and encouraging.
I've recently graduated from the Innovating for Growth programme, a three-month support programme held at the British Library that gives entrepreneurs help with scaling up their business.
What resources would you recommend to others?
It can feel very lonely at times having to take every single executive decision on your own.
The good news is that there's so much help available if you reach out for it. Many entrepreneurs are happy to give back and lend you a helping hand in times of needs, be it offering advice or sharing their experience.
Build your personal support network: reach out to people or companies that you admire with social media and LinkedIn, and follow up with them.
What have you learnt in the process?
Some people say that I've been brave to launch my own luxury sweet business but I simply turned a change of circumstances into something positive.
I believe it came at the right time in my life. If I look back to that time, it felt like an easy decision because I was following my heart and my passion. However, it's not been an easy journey.
I feel like I'm learning something new every day, and I really enjoy learning – it's the best part of being an entrepreneur.
What would you advise others to do in the same situation?
If you're passionate about everything sweet, are full of energy and love talking to people, then starting a confectionery business could be perfect for you.
My advice would be to put your customers at the heart of everything that you do and ensure your product tastes fantastic. Try to make sure that the wow factor is well communicated on your packaging, don't be afraid to reach out to people, and always carry a box of your product with you!
To find out more about Lavinia's business, visit www.lavolio.com.
What lessons could you take from Lavinia's story to use in your own career change? Let us know in the comments below.