"I wanted more choice about how I worked and how much time I spent with my children."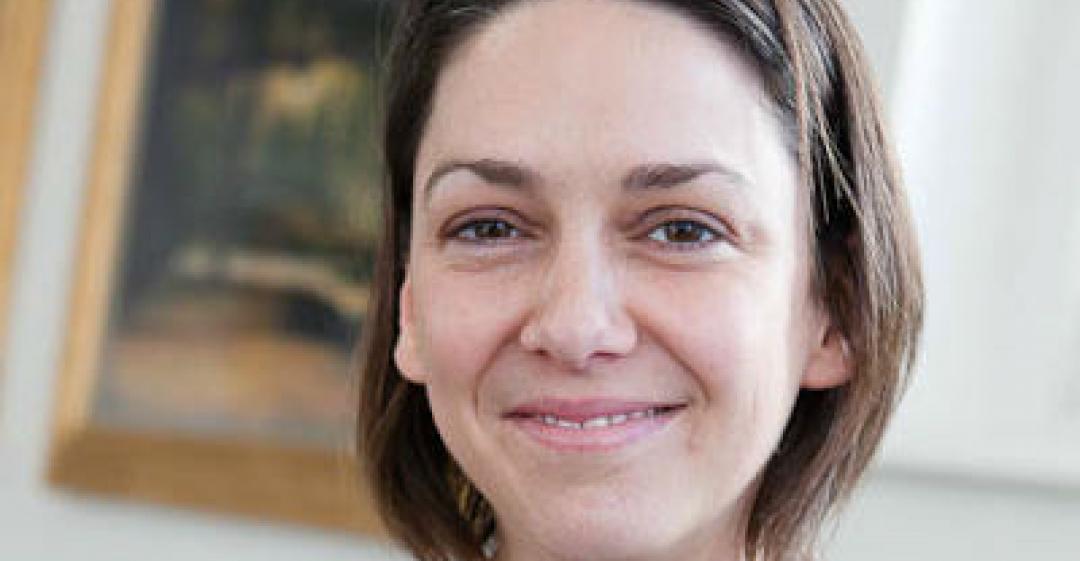 From Arts Grants to Technology Consultancy
What was your role and lifestyle like in your old job?
I was responsible for grant giving at an art charity which helps museums and galleries buy works of art. In many ways it was my dream job. I was engaged with the whole of the art scene in London and across the UK working with curators, dealers, our Trustees and wonderful works of art. It was a 9-5 job which I'd been doing for about 10 years, working my way to head of department. My lifestyle was good: for a lot of the time I worked there I was able to walk to work and had childcare nearby. So, even though I was working full-time I felt that I had a good balance with family life too.
What is your new role?
I am now running my own business, which is a technology consultancy called Digital Dragonfly that works exclusively with one-person businesses. My clients are freelancers, consultants, solopreneurs and all sorts of one-person businesses. I set up the company to cater to this growing niche of people who, like myself – for lifestyle reasons or redundancy – decide to set up on their own and who for the first time are responsible for their own IT needs. It can be stressful and time-consuming trying to set things up on your own, and we offer bespoke best-practice advice.
Are you happy with the change?
I am absolutely loving it. Being in control of what I do and when I do it is very liberating and satisfying. I am loving working from home and go to central London for clients meetings and networking events. I am really enjoying developing my brand, working on my marketing strategies and having the freedom to work as I please. I can't imagine why anyone would ever want to work in an office – and never thought I would actually say that!
Why did you change?
When I went back from maternity leave after my second child, I returned to a restructured organisation and let's just say that my job wasn't a fraction of what it was before I went away. So we decided it was best to part ways. It wasn't at all how I imagined leaving my employer, and it forced me to think quickly on my feet as to what I would do next. I couldn't think of any other job I wanted to apply for. Also, in the current climate there certainly isn't the choice for someone with my experience and background, so I was really keen to set up my own thing. My husband has been running a technology consultancy for eight years now and I always loved the freedom and flexibility this gave him. I wanted a similar lifestyle so that I could have more choice about how I worked and how much time I spent with my children. With my husband's help we decided that the 'one-person business' was a great niche for me to work with. As I have always been a bit of a geek, making the transition to IT wasn't as hard as I might have imagined.
What do you miss and what don't you miss?
I miss some of the great people I used to work with in the art world and the close contact with art objects. However, I certainly don't miss office politics, regular office hours, commuting at peak times or having to ask permission to book holidays or take time off to go a school ballet performance.
How did you go about making the change in practical terms?
As soon as I knew I would be leaving my old employer, I started working on a business plan. With my husband's help we set up the website and developed the services that Digital Dragonfly now offers. Best of all I found a great career change coach who I was able to work with to help me get the clarity and confidence I needed to execute the plan. I had never had to go out do networking and market myself, so we spend time on that too. We also worked on how to develop the brand, the importance of identifying my values, and how to integrate these into my company.
How did you decide on your new career direction?
With the help of my husband and by spending time thinking about what I really wanted out of life. Thinking about your own personal definition of success (and not other people's) was really useful. Once I had done this, the sector I worked in suddenly became much less important and the idea of changing careers a lot easier to contemplate.
How long did the process take from thinking about changing career to actually being in your new career?
Less than a few months. I knew by Christmas 2010 that I would be leaving my old job. My website went live in mid-February 2011. This is also when I attended my first networking event promoting the business. I got my first clients that day!
What was the most difficult thing about changing?
Accepting the fact that there would be financial uncertainty at the start, and getting the confidence to believe that I would be able to get the business up and running successfully.
What help did you get?
My husband is currently helping me with client meetings until I have all the technical expertise that I need to go at it alone. Before I launched the business I worked with a career change coach and I now have an on-going business coach.
What have you learnt in the process?
There are lots of great people and resources out there to help you set up your business. It's really important to do lots of networking – not just to find those first clients but to test and measure what you are offering and to learn from others who have been running their businesses for much longer and who are willing to share their experiences. I love my logo and believe it's really important to invest in good branding and great looking business cards- this doesn't need to be very expensive but it does need to look professional.
What do you wish you'd done differently?
I wish I would have had more time to go through this change. However, in many ways, the urgency of it all made me focus and just get on with it – and that is probably no bad thing.
What would you advise others to do if they are thinking of changing career?
Just go for it. You only live once. If you are not enjoying your job then you need to take the plunge and make some changes. Everyone has options, so invest in a career change coach to help you figure out what they are. However much you don't think you need a coach or if you think it's too expensive, it will be worth it as they have seen it all before and can really help you focus on what's important.
If you would like to find out more about Francesca's business, visit www.digitaldragonfly.co.uk
What lessons could you take from Francesca's story to use in your own career change? Let us know in the comments below.