"I hated the politics, bureaucracy and red tape."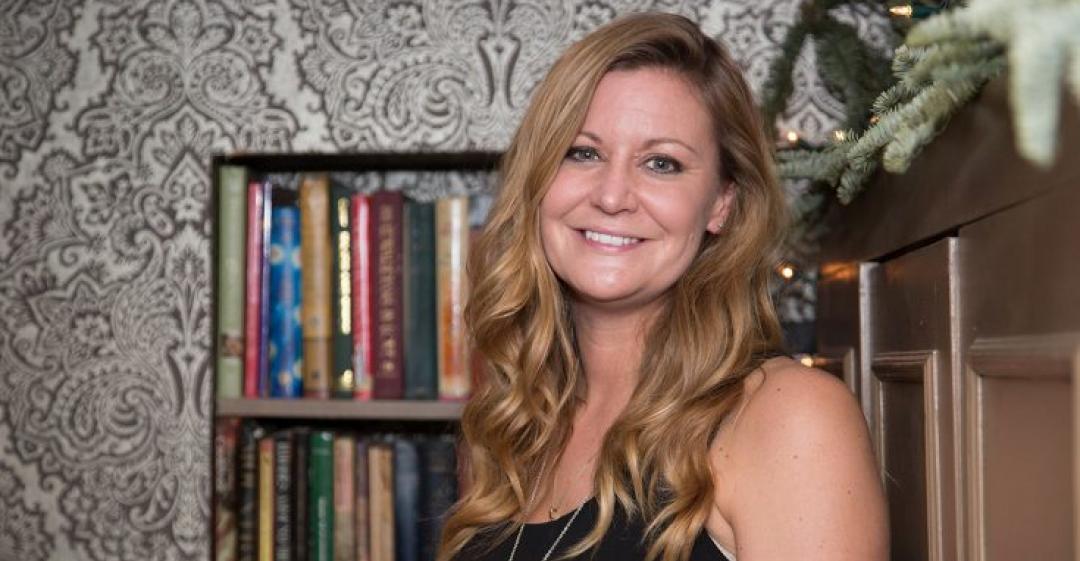 From Agency to Own Business
What work were you doing previously?
I've always worked in big marketing agencies.
I used to focus mainly on what's known as 'Below the Line' marketing. I worked on campaigns mainly in the food and drinks sector for most of my career. I worked across in-store activations, promotional advertising, experiential, digital and social work.
What are you doing now?
I've founded, and now run, my own experiential marketing and events agency, Jackanory.
How did you feel about your work before you decided to make a change?
I hated the politics, bureaucracy and red tape that went with a bigger corporate environment.
However, I loved the core of what I actually did and I hated that it had lost its way because of the above.
I felt the true creativity of what I did had been lost.
Why did you change?
I wanted to feel passionate again about what I did.
I also wanted to have a bit more freedom in my career, to take what I believed was the best way forward for my discipline.
When was the moment you decided to make the change?
Our company was going through a big merger.
The company we were merging with had a completely different ethos, culture and future direction. Then, an opportunity presented itself with my Account Director. She and I chatted about starting our own company and making our own ethos, culture and future!
Are you happy with the change?
I couldn't be happier.
I love everything about my new job!
What do you miss and what don't you miss?
I really don't miss anything.
I guess I could say that I miss the financial certainty at the end of each month, but we've been incredibly lucky in that the company has been successful and therefore we've kept our salaries.
I do miss the camaraderie of a bigger agency – there's always someone to have a drink with, go and make tea with, etc. – but that really is it!
How did you go about making the shift? And how specifically did you choose your new career?
We took our business plan to our CEO and told her our initial plans.
We didn't want to burn bridges (and were very conscious that we had restrictive covenants in place as well) – it was as much in our favour to end the relationship well as in theirs.
We came up with a plan that was profitable for both them and us. It allowed us to paddle out a bit on our own but still hold onto the side of the swimming pool for security. Gradually, as we grew in confidence, we would slowly leave our old agency behind.
Choosing our new career was easy: we loved what we did, we just wanted to go back to the original roots of what we did and rediscover our passion for our industry. In turn, we hoped this would open up new opportunities and lead us to take the business in the direction we wanted.
What didn't go well? What 'wrong turns' did you take?
In our first year, we accepted every job that came our way.
We were so scared of not making any money we thought we needed to say yes to everything. This was, unfortunately, a steep learning curve – not only was it bad for our health, the wine we consumed, and our relationships, it was detrimental to some of the work we did as we didn't have the time or energy to deliver well.
That's not ideal when starting a new company.
How did you handle your finances to make your change possible?
We were very lucky – we both had very supportive and financially stable partners which meant we knew our houses were safe.
We also decided not to take a salary (bar basic expenses) for six to eight months, which was difficult as we were both senior in our agency and used to a monthly salary.
However, we were good at focusing on the long-term gain. We knew the first year was going to be tough; we knew we were going to have to sacrifice some of the luxuries we loved (although the long term gain has been worth it!)
What was the most difficult thing about changing?
Living with the unknown: the uncertainty of finances and knowing whether jobs would come in.
It used to cause me sleepless nights. While not wishing to sound arrogant, I hadn't failed much in my younger years, so the fear of failure was huge for me. What would people say? Would they mock me?
It took a good year to really learn to live with these feelings and be proud of what I'd achieved no matter what we did. Not many people can say they had the courage (and took the risk) to start something from scratch. And I figured that if it really came to it, I could go back to a job and possibly offer even more to a company than I had previously.
What do you wish you'd done differently?
I wish I'd had more confidence in the first year and trusted our instincts about how things were going to be.
I have to say I really wouldn't do much differently as I've learnt a huge amount on this journey!
What help did you get?
My dad was a financial advisor for when we first set up and then all our old agency contacts were incredibly supportive (we had IT, legal, creative etc.).
We were able to pull on our old resources – it's amazing how people want to help you when you start out.
Friends came out of the woodwork with referrals and jobs they could help with, and our partners were very supportive.
In terms of online support, the government websites on tax, VAT and business setup were really helpful. I also sat with my financial director and learnt a fair bit about the basics of starting a company and the fundamentals of running a profitable company (P&L, VAT etc.)
What resources would you recommend to others?
As above, look online for the government resources as they are really helpful.
Then I would say just talk, talk, talk, to anyone. It's amazing how many people can be useful to you. People you didn't even know could do the things they could, or knew the things they did!
Never be afraid to ask for help either.
What have you learnt in the process?
To be humble, to ask for help and to never take for granted how lucky I am.
I've also learnt how important it is to be kind to people and treat them how I'd like to be treated. I truly believe this in owning your own business – it's not about being ruthless or rude.
I believe you get far further in being a bit vulnerable, taking a few risks (on people / situations) and in being collaborative.
What would you advise others to do in the same situation?
Have the courage of your convictions.
You're definitely better than you think you are.
There are hundreds of other people who will tell you not to do something but it's far better to be someone who has done something.
Calculate your risks personally (both financially and in terms of relationships, etc.) and then go for it! What's the worst that can happen? Life will go on and you will have learnt a huge amount in your journey, however it ends.
To find out more about Lucy's business, visit www.wearejackanory.com.
What lessons could you take from Lucy's story to use in your own career change? Let us know in the comments below.