"I was growing deeply uncomfortable with the impact I was making..."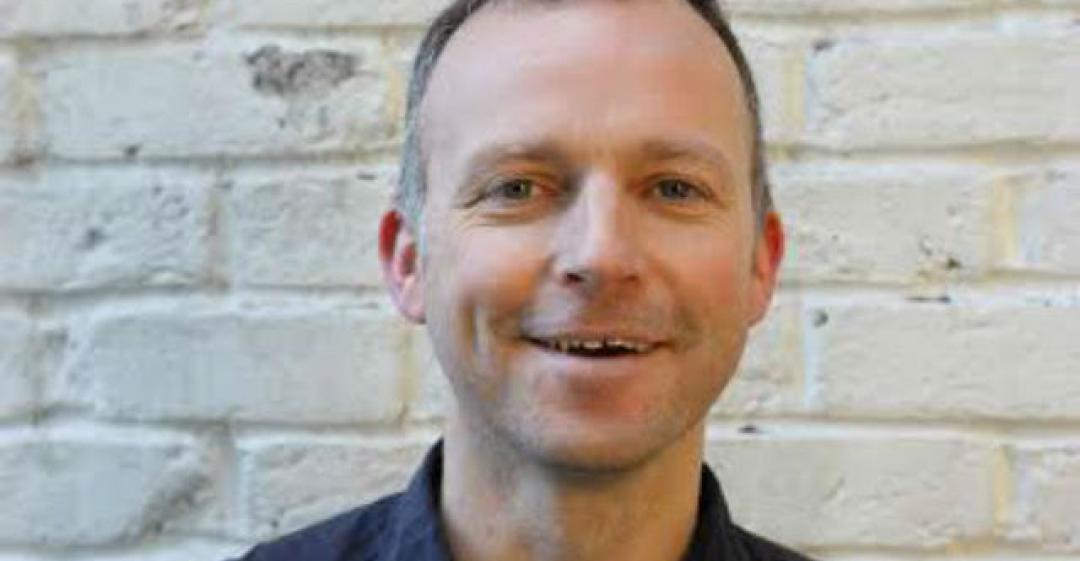 From Advertising to Sustainability
What work were you doing previously?
I was a strategic planner in an advertising agency.
Fundamentally, I had to work out what was the most compelling thing to say about a brand in its advertising in order to get the consumers we were targeting to buy more of it. I worked on brands such as Dairylea, Smirnoff, Kit Kat and Mazda.
What are you doing now?
I work in sustainability.
I do this in multiple ways. I co-founded an organisation called The Comms Lab that seeks to encourage communication agencies to increase their positive social and environmental purpose. I'm a regular speaker at sustainability events. I've also written a little book called Looking Up that shares my journey and the questions I arrived at.
The vast majority of my income currently comes from doing freelance work, using the knowledge and skills I learnt in advertising.
Why did you change?
I was growing deeply uncomfortable with the impact I was making working in advertising.
My increasing awareness of this created a sense of guilt and responsibility, which led me to quit my job.
To explain: whilst in advertising, I was doing relatively well. I was earning a good salary and winning awards by demonstrating that the work my colleagues and I were doing was making a positive contribution to our clients' bottom line. Also, advertising is part of the creative industries, which, alongside fashion, architecture and design, is a category the UK leads the world in. So, in these terms I was making a positive contribution.
But it was through undertaking an MSc in Sustainability and Responsibility at Ashridge Business School that I came to understand that my job (getting people to buy more stuff) was a key contributor in driving Per Capita Consumption, a major factor in climate change and resource depletion.
I was inspired by a quote from British anthropologist Gregory Bateson who said "The major problems in the world are the result of the difference between the way nature works and the way people think". I wanted to explore what it's like to think more like the way nature works.
So, I quit my job in advertising without a job to go to. Instead of trying to find work, I decided to live in the woods on my own for a month and then with a Maori community in New Zealand for two months.
Living in a wood enabled me to do explore nature on my own, and in the Maori community I was able to learn about living in a way that's in tune with natural systems.
To my mind, if we are to live more sustainably, we need to change the story we are 'living' as a society. What I do now is related to trying to assist others to come to this awareness and to encourage the creation of a new story.
Also, I wanted to experience being free to make my own decisions.
I felt pressure – to get a mortgage and a better job, and a bigger house and a new iPad and a new iPhone (and a dog and a second car... it never ends). By stepping out of the story, I gave myself the opportunity to make decisions based on the life I wanted to live, rather than the one prescribed by our consumption-driven society.
When was the moment you decided to make the change?
There wasn't one particular moment, annoyingly! Although, that would make for an easier story to tell.
Instead it was a series of incremental experiences, hints of awareness, conversations, experiments, reflections, and bits of information.
Are you happy with the change?
Both yes and no.
'Yes' in that I feel that my life is much more meaningful – I'm doing work that I feel is 'me', and I'm in service of something much greater than me, which I feel is vitally important. Also, I feel that I'm much more free as I can make choices based on what I believe to be important rather than what the system tells me is important (usually related to making companies more successful).
'No' in that it can be very tiring. Sometimes I feel that it would have been better not to have started this journey – after all, 'ignorance is bliss'!
What do you miss and what don't you miss?
I try not to be judgemental about the past.
It was different to what I'm doing today and, most of the time, I enjoyed it.
How did you go about making the shift?
I started my two-year, part-time MSc and I quit my job the following year in August.
I decided to take ten months off to explore new things. They fell into two areas:
Exploring thinking in a way that's more aligned with how nature works


Considering future work possibilities
My time living in the woods and then with the Maori community addressed area 1.
In terms of work, I didn't want to go back into advertising, so I started thinking about alternatives.
I started the ten months thinking that if my desire was to create positive change, I would end up using the skills I learnt in advertising and brand building to encourage the general public to change their attitudes, beliefs and behaviours to be more sustainable. I thought I might end up working for an non-governmental organisation (NGO), a company, or a consultancy to do this.
I therefore volunteered with World Wide Fund for Nature (WWF, an NGO) and Forum for the Future (a consultancy). During this time I was introduced to the WWF Finance Innovation Lab, where I learned that encouraging an industry to change from within can be a powerful catalyst for broader change.
I came to see that my understanding of how advertising agencies worked – their systems, influences, feedback loops, language and motivations – could be the the key 'transferable skill' I possessed. I realised that creating change would involve me going back into the advertising industry. This simultaneously energised me and left me with a feeling of trepidation.
Not long after I got back from New Zealand, I was introduced to Ella Saltmarshe, who was also interested in trying to effect change within the advertising industry. So, together, in time, we decided to form The Comms Lab.
In terms of doing talks, that has been a process of building contacts and finding opportunities to speak. For example, I was invited to an event at The Hospital Club in London and spoke on a panel and have done two subsequent talks there. I've also been in contact with friends in advertising and have spoken at their agencies and at industry training courses. Writing the book has opened up different avenues and I've spoken at Vision Bristol, a conference in Bucharest on marketing, at Embercombe, and at a number of advertising colleges.
I also believe in the importance of community. We have a Facebook group and we host regular events for people in advertising who want to do more good to come together to share their ideas, questions and activities. This is going from strength to strength.
What didn't go well? What 'wrong turns' did you take?
Everything went the way it went.
There were no 'wrong turns'; each step was the 'right' turn, because it happened!
How did you handle your finances to make your change possible?
I saved up enough money to take ten months off after I quit my job.
I also own a flat, which I rented out because I didn't want the burden of paying the mortgage. Having the flat has been fairly critical because it has allowed me not have to worry about money that much in the medium term.
I handled my finances on a much-reduced income by becoming much more conscious of money and spending much less.
What was the most difficult thing about changing?
The hardest thing has been dealing with questions about identity.
When I was working in advertising, I felt (although I wasn't so aware of it at the time) that my identity – my sense of self and self-worth – was closely aligned to my work. So, when I came to understand that working in advertising wasn't as 'good' as I thought it was, but rather erred towards 'bad', did that make me a 'bad' person for doing it? How could that be? I didn't consider myself to be a bad person.
In rejecting advertising, I felt that in some way I was rejecting part of who I was. I had used my career as a strong crutch to define myself, so who was I when I had actively removed the crutch, broken it and thrown it away? I had to stand up straight without my job to lean on. But who was I?
Constructing a sense of identity with strong self-worth, as defined by me rather than my job and the brands I was consuming, has been a real challenge. It's very much a work in progress.
What help did you get?
The master's degree programme I was on helped a great deal.
There were 26 people in my cohort. It was a part-time course, over two years; we met to study for a total of eight weeks (a week every quarter). Not only did we have the formal study time, we were also put into smaller 'Learning Groups'. This helped a lot.
Also I did a couple of coaching conversations when it felt right, alongside the chats over cups of tea and pints of beer. Change happens in conversations, I think.
We sought funding from within the industry to write and publish a report. An agency, Digitas LBi (which a friend and former work colleague of mine works for), has committed some money to us, which is great.
We didn't get any specific 'start-up' advice for The Comms Lab other than guidance from a lawyer on setting up a company. We did, however, speak to many people who work in the social enterprise field about their experience and listened to their advice.
What have you learnt in the process?
I learnt a lot about myself. In fact, I learnt that I didn't know much about myself. I also came to understand what I believe is important and how this isn't reflected in what our society deems to be important.
What do you wish you'd done differently?
Nothing.
Everything I did felt like it was the right thing to do at the time.
What would you advise others to do in the same situation?
Enjoy the journey of change.
Even when you're not enjoying it. It's all valuable learning.
Change may well take longer than you think.
Have lots of cups of tea. Be lovely to others. Be lovely to yourself.
Go with the energy. Your heart knows more than your head. Be guided by a wonderful Mary Oliver quote: "Tell me, what is it you plan to do with your one wild and precious life?"
What resources would you recommend to others?
Asking questions – that's the best resource.
And hold your beliefs lightly – always be okay with questioning your assumptions.
To find out more about Jonathan's organisation, visit www.thecommslab.com.
What lessons could you take from Jonathan's story to use in your own career change? Let us know in the comments below.