"I felt that what I'd been doing was vapid. I wanted to do something real."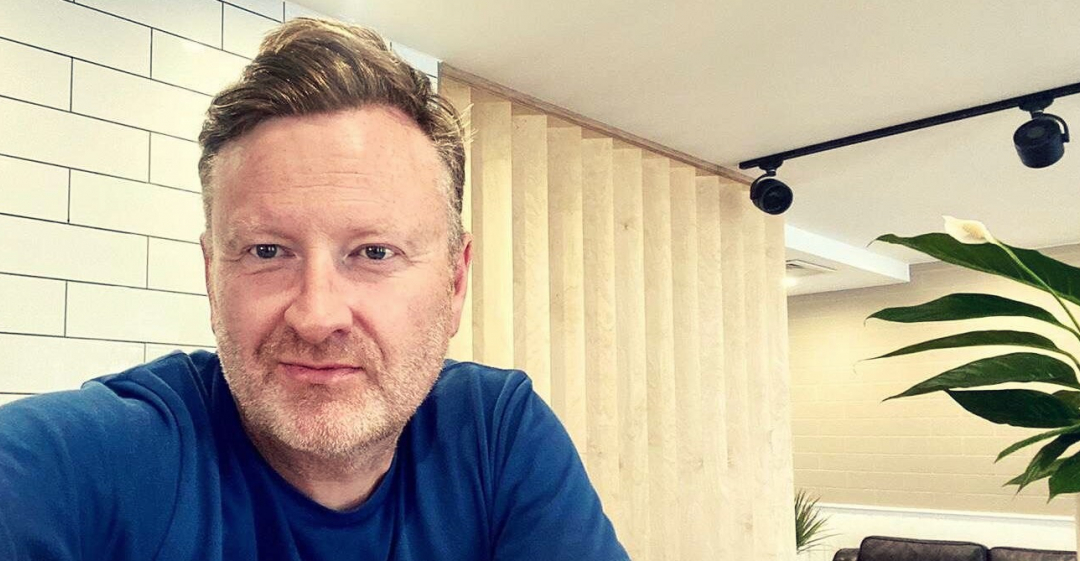 From Advertising to Entrepreneurship
What work were you doing previously?
I was in the advertising business.
I worked at M&C Saatchi as an art director for their retail side. After I finished there, I went to work for a start up production company as a resource for advertising agencies – making and supplying film sets, video, design services, that sort of thing.
What are you doing now?
I run three businesses: a coworking business called Worker's League and two meat-related ventures: Turner & George, a gourmet online butchers, and Meatopia, an annual London festival of live fire cooking.
I don't like to call myself an entrepreneur, I still see myself as a Creative at heart – just expressing it in a different way.
How did you feel in your work before you decided to make the change?
I loved advertising in my 20s.
Being at Saatchi was great – getting into work hungover, having cigarettes, food and booze at our desks! The champagne lifestyle, going out all the time... it was fun.
But then I got to the end of my 30s and was like, 'Where am I going with this? What's the point?'
Advertising as a route for a Creative (which is where many Creatives end up) just doesn't have much meaning when you're selling toiletries or Fairy Liquid. You're at the behest of a client who just wants to turn numbers.
Why did you change?
I felt that what I'd been doing was vapid. I wanted to do something real.
I was also getting sucked into an unhealthy cycle of going out and partying too hard.
Plus, I realised I was too much of an arsehole to work for other people! I didn't want to do what other people told me to do.
When was the moment you decided to make the change?
I kept getting undermined regularly.
I had some great ideas but the people I was working with wouldn't give me enough money or the right resources. I quickly realised they didn't really want to support me. I'd have meetings where I kept getting challenged or patronised.
I'd had enough. It was a proper slamming door moment. I was like, "I'm out".
How did you choose your new career?
I didn't – I just followed my nose in terms of what felt good.
Ultimately, it led to me following my love of community, design and great food, and being able to bring all my skills as an art director to bear on that.
I just trusted my gut that I'd know what to pursue. I still do that today.
Are you happy with the change?
Very.
My life has plenty of meaning, creativity and autonomy now.
What do you miss and what don't you miss?
The salary. There was a period of having to learn how to live on very little.
That said, when I worked in advertising I had a great salary for my age but I was spending more than I was earning. We were encouraged to be lavish. That was part of the problem.
How did you go about making the shift?
I stripped everything back and went back to working with my hands.
If someone told me, "I'll pay you £50 to dig that hole, then fill it in", I'd do it. I wanted to go back to zero. I realised I had to get rid of all the people in my sphere, because they were bad for me.
I met my current business partner, Charlie. We started designing websites and started a marketing company called Bread & Sugar.
We moved that business into some offices in Clerkenwell. A friend of Charlie's had taken on this office space and was going to rent it out to other people. We figured, hey, rather than employ lots of people we could get lots of little businesses in near us, so we'd have an ecosystem of people we can work with and they're paying us to be there.
From that, I designed the office space for Charlie's friend, but they diluted every single element of the design until it was rubbish. And I thought to myself, "I can do this way better."
So we started looking for our own property. We found this place on the edge of Shoreditch – double aspect, a nice '60s build, big concrete floors, wide-open spaces. We borrowed some money and got some people to invest. That became our Bonhill Worker's League coworking site, which is still going strong today.
Around that time, I met James George, who's now my business partner in Turner & George. He was doing catering and retail butchery. At the time no one really delivered fresh food back then. So we started doing that. I designed the website and packaging, which was like a gift – boxes, beautiful print, lovely cards, paper and string.
We went on to buy a shop. By that time James' business partner Richard Turner, a Hawksmoor guy, had come on board. We got lots of accolades and loads of people copied the model. It has real style – it took butchery out of the stripey-apron stereotype and made it contemporary.
While I was looking for places to advertise Turner & George, I saw this guy, Josh Ozersky, in New York doing this thing called Meatopia. I ended up reproducing the festival in London, making it more suited to UK audiences and ultimately buying the Meatopia brand name from Josh. That's what we still do now and we can't wait to be back post-pandemic. We have a diverse and inclusive range of chefs from around the world join us to cook amazing dishes over fire.
It's all about ethics and sustainability – good meat, good charcoal. We do lots of talks about carbon offsetting, and how you can farm well and still eat meat without damaging the planet.
How did you develop (or transfer) the skills you needed for your new role?
I went to work with a family friend who was a builder and gardener. I learnt how to dig holes and build stuff and saw through sewage pipes. I learnt through doing – how it all works.
Then I started taking on bigger build design projects – designing kitchens, drawing up extensions, doing technical drawing, getting it all through building control. I did some commercial designs and designs for offices. I also did some contract decorating stuff (I think I painted a school at one point). In hindsight, this was all practice for Worker's League.
For a period I also worked for an ethical advertising agency, which was quite a good halfway house. I was building kitchens in the days and then doing the agency work in the evenings. That was an eye-opener, and it felt more aligned with my values.
What didn't go well? What wrong turns did you take?
While on a building project, I fell out of a loft and broke my back.
I think that's a good metaphor for when you throw yourself into something new. It'll be an adventure, but be prepared for bumps or even wipe-outs.
Worker's League lost a tank load of cash in the pandemic, but it gave us a chance to re-imagine the purpose of the business. Now it's much more about being a complete resource for people, a more holistic offer – as well as office space we have high quality food and drink, yoga, massage, social events and loads more.
We're also focusing on going local, with sites in Blackheath and Whitstable, and want to facilitate people re-engaging with each other as we all emerge from lockdown.
How did you handle your finances to make your shift possible?
Just like with the work itself, I stripped everything back.
I remember living in a place with hardly anything in it. Experiences like these make you realise how little material stuff you actually need (this was before I was married and had my daughter).
I was lucky enough to have my mum and dad, so I knew that I'd never be on my own if it all fell apart. But basically I just accepted that if I wanted a change to a more meaningful life, this was what I needed to do.
What was the most difficult thing about changing?
Fear and self-doubt.
The endless worry of "Can I really do this? Can I walk out, even with a mortgage and credit card debts? Can I really leave this job that's paying me? Is it possible to just stop and do something else?"
What help did you get?
None really. I just developed relationships and used the power of my network.
I had some reciprocal arrangements with friends where we'd offer each other services for free.
What resources would you recommend to others?
For me, it was all about getting the most hands-on experience possible.
What have you learnt in the process?
If you want to work for yourself, you must do something you enjoy.
You might have little money (or maybe not!) but at least you'll love what you're doing. Don't expect it to happen overnight. You've got to put in a lot of work.
You might need to be a bit of a risk-taker too, especially if you're looking to start a business, because it might be a sector or product that doesn't even exist yet. Coworking when we started wasn't really a thing so there were no stats to look at.
You have to trust yourself. Ask yourself: what do I think and feel? Seek out and speak to potential customers, ask them how they feel. Where are they, what do they need and want?
Listen to the news, listen to the radio, educate yourself about current and future trends.
What would you advise others to do in the same situation?
Don't agonise about leaving. Just DO something, anything.
If you want to make a change, and you've got a load of bills, you have more options than you think. You can phone up your mortgage company, and say "I'm going to need a holiday". Talk to the credit card company and explain your situation.
At the end of the day, it's only money. Most really successful people have lost everything at least once. There are some countries in the world where if you lose everything, someone will literally come to your door with an AK47. But luckily that's not here.
To find out more about Mat's business, visit www.workersleague.com.
What lessons could you take from Mat's story to use in your own career change? Let us know in the comments below.