"I got to a point where my heart wasn't in it anymore. I'd lost all my energy and motivation."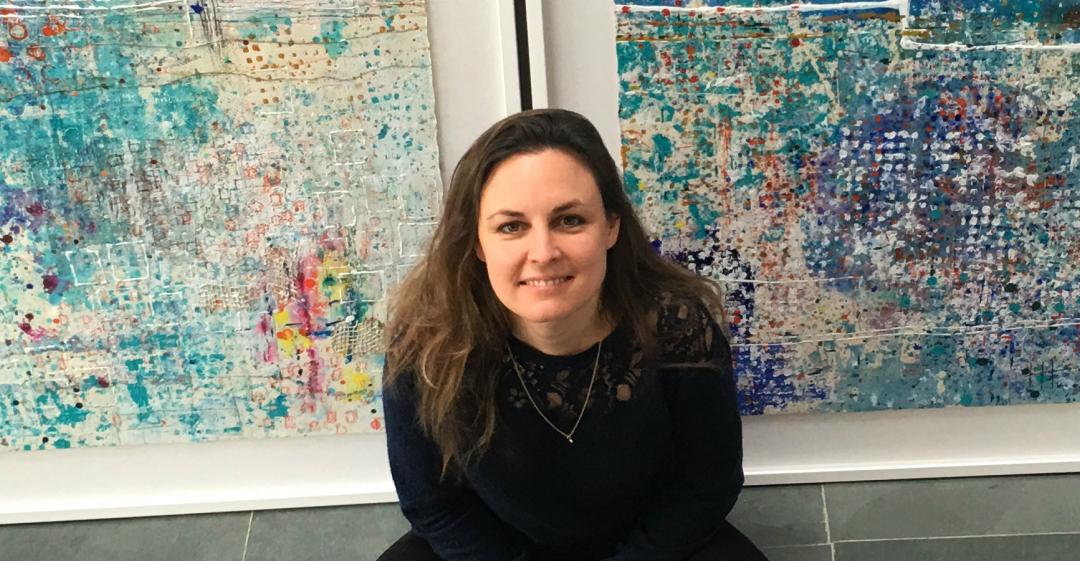 From Advertising to Art
What work were you doing previously?
I was in the advertising / marketing / media space, both agency and client side, working as a project manager.
What are you doing now?
I am a full-time artist and designer.
Why did you change?
Because I had to.
Although I had enjoyed my career and got a lot of invaluable experience from it, I just got to a point where my heart wasn't in it anymore and I'd lost all my energy and motivation.
When was the moment you decided to make the change?
I had a month-long sabbatical (after working for five years with a central London advertising agency). This break increased my confidence whilst allowing me to see a whole other world.
During that time someone also asked me, "If you were given a year to live, with perfect health, what are the ten things you would do?" When I got back to work, I handed in my notice.
Are you happy with the change?
One hundred percent.
There is no doubt whatsoever now.
What do you miss and what don't you miss?
I really miss nothing…
There were good things about what I did before. I don't miss them, but I can appreciate them. I made really good friends and received great business training.
I don't miss setting my alarm for the commute into London, going into an office space, following someone else's rules, sitting at my desk.
Even a monthly salary is boring now. I enjoy seeing what's going to come in each month. And now I make more money than I did with a monthly salary.
How did you go about making the shift?
It was gradual.
From a young age, I had always dreamt of being an artist. However, I had pushed it aside during university and my early career, as I never thought it would be possible to make a living doing art.
Once I left my advertising agency job, I went to India on a yoga teacher training course for a few months. This helped me realise I was capable of doing something different. Once back in the UK, I worked four days a week in a freelance marketing role. During that time, I took a course in counselling children. Then whilst I was gaining work experience in a school using my new skills, I heard about Art Therapy. I took a course in that, which got me back into art.
Then, I took a big step and moved from London to Cornwall for nine months. I spent those nine months living at a campsite, working on my own art. Later I also picked up a graphic design course.
Through that transition time, I learned to follow that 'flutter of excitement'. For example, it was listening to my own excitement when I heard about the Art Therapy course, and enrolling in it, that eventually led me back to creating my own artwork. It's really important to listen to your instincts and follow the things you're excited about.
How did you handle your finances to make your change possible?
I started putting money away every month and built up a buffer.
I wasn't expecting to walk out of my job and that money would be there the next day. I also became more flexible about where money could come from.
What was the most difficult thing about making the change?
Overcoming fear.
It was getting over thinking things like "What am I doing?" and "Am I just crazy?"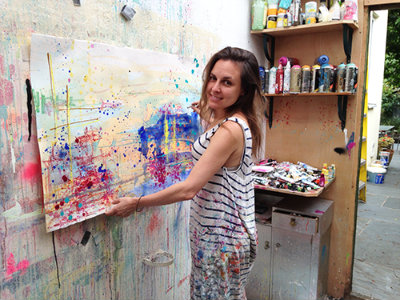 What help did you get?
I was lucky – I have supportive parents and got a bit of financial support from them.
I also spoke to the right people to give me belief and confidence in what I was doing – they were a lot of coach-like people. I also read books, attended and listened to free seminars – whatever kept me inspired. I'm continually tapping into those sources of inspiration, almost daily.
What resources would you recommend to others?
I have gotten so much out of reading books and listening to talks by Gabrielle Bernstein.
Also, I recommend The Power of Now and A New Earth by Eckhart Tolle.
What do you wish you'd done differently?
I would have chosen the people I listened to more carefully.
It was important to share what I was thinking with people who supported me.
What would you advise others to do in the same situation?
I would say that (lack of) confidence is not a reason not do it.
You might think you're the most timid person, with low confidence. But you can do it. Confidence comes and feels natural when you follow what you love.
View Harriet's artwork at www.harriethoult.com.
Interview by career coach Angie Fresch www.angiefresch.com.
What lessons could you take from Harriet's story to use in your own career change? Let us know in the comments below.