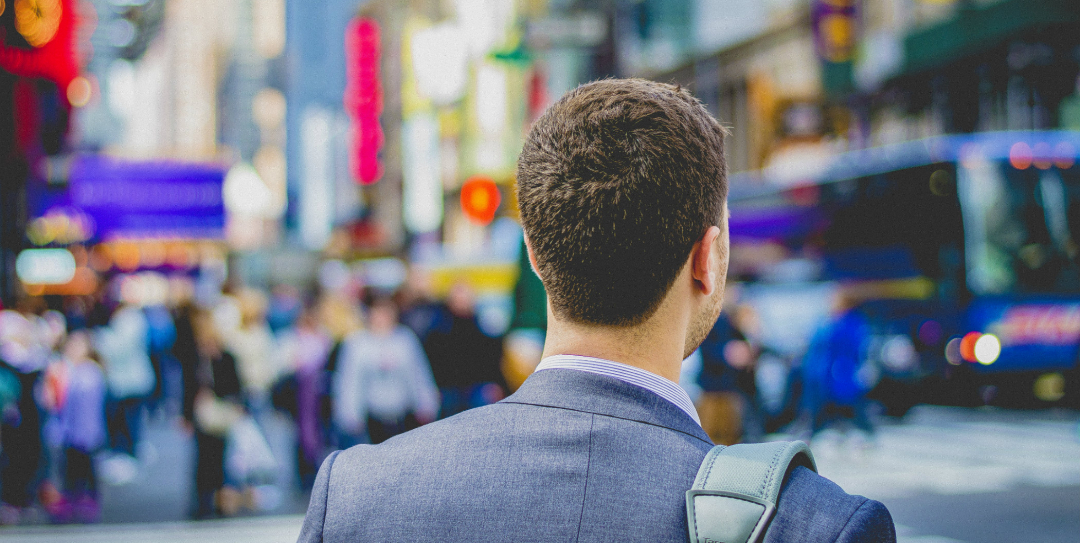 Seb has spent years building up a high-flying career in sales. Now that he's considering a change, can he really face giving up everything he's worked so hard to earn?
What's your career history and current job?
I'm an International Sales representative for a major telecommunications company.
I've worked in sales for most of my career; I started out as a mobile phone salesman for Carphone Warehouse and have worked my way up from there over the past 15 years.
How do you feel about your work?
I've always got a thrill from sales.
I'm fascinated by psychology and I think I've got a knack for figuring out what makes people tick, so I'm pretty good at my job. I've also always appreciated the upward mobility which is available to you in the world of sales, and the people I work with have been, by virtue of their careers, chatty and personable. I like that.
But my job right now is really high-pressure and it's starting to do my head in. I'm travelling all the time, my targets are ridiculously high, and I'm hardly sleeping because I'm thinking about work all the time. It would be one thing if I was totally motivated by what I was working for, but constantly chasing profit is starting to lose its shine. My girlfriend and I broke up six months ago because I was away with work so much.
I've found myself wondering whether it's worth sacrificing relationships and potentially a family one day for something that I don't really care about anymore?
What would you like to be doing instead?
It sounds corny, but I think I'd just like to go back to basics.
I grew up in the countryside and my dad was a plumber. He'd work two or three jobs a day, come home and spend his afternoons and evenings playing with me and my brother, working on a boat he was building, or fishing. When I was a teenager I was bored out of my mind by that lifestyle, so I went as far from it as possible, but these days it's looking more appealing.
I'd like to work with my hands and maybe go self-employed.
What's the biggest obstacle in your way?
I look back at my career and it's full of successes.
I've worked so hard to get where I am; it's all I've done since I was 17 and it seems such a shame to throw it all down the pan.
I've done qualifications, worked so many late nights with my team, won awards… I don't know if I can bring myself to throw away all that effort.
My family all think I'm nuts for living such an intense, fast-paced lifestyle, too, so there's an element of pride at play as well. And, ultimately, I wonder if I'd get bored if I gave up my job and did something more relaxed.
My dad used to tell me "The grass is always greener", and I wonder if he's right.
Can you help Seb?
Have you been in a similar situation, or are you in the same boat right now?
What can he do to ease the tension he feels between his past and his future?
Do you know anyone he could talk to?
Share your thoughts in the comments below and click the thumbs-up button to show your support.