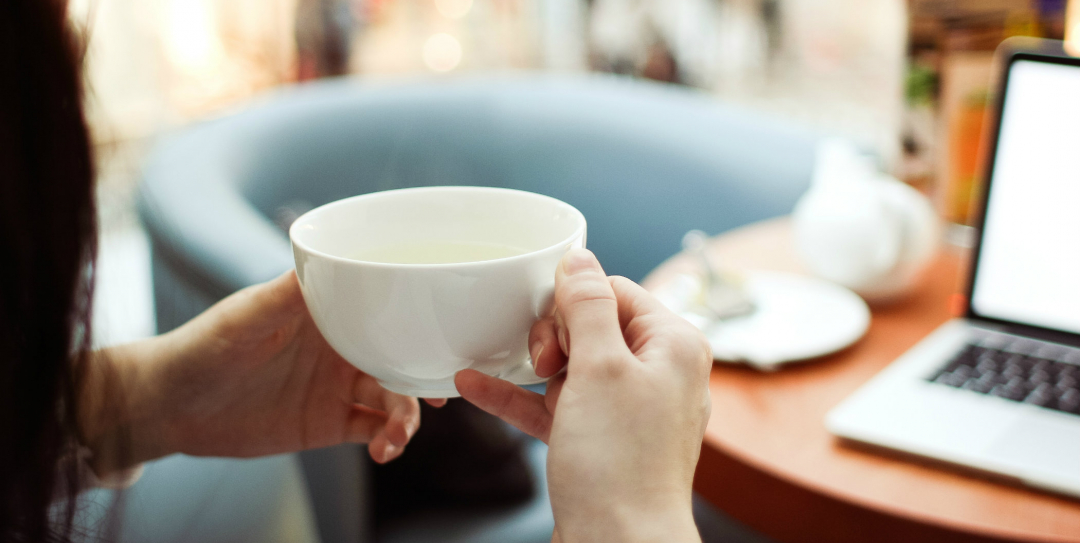 Jac's spent years putting her family first. Full of energy, enthusiasm, and valuable life experience, she's finally ready to grow a fulfilling career in a field she loves. But how do you make progress with your wildest career dreams, when it feels like the world expects you to start winding down?
What's your career history and current job?
Alongside building a career in therapy, I spent most of my time raising a family, taking care of ill relatives and being a supportive wife.
As my children grew older, we travelled the world as a family. I wanted to carry on spreading my wings, so I experimented with travel blogging, then worked as an overseas holiday representative in Europe and as an addiction therapist in Thailand, all with the full support of my husband.
I'd been building a travel and wellbeing website, but the pandemic hit and I began working as a mental wellness therapist online, helping wealthy, high-achieving clients find balance and create positive change in their lives.
I also started a street food business to make some extra money.
How do you feel about your work?
I'm lucky that I've been able to create opportunities for myself that incorporate some elements of the things I enjoy.
I love making meaningful human connections with people I might never otherwise meet, working outdoors, and being able to engage and inspire others every day.
But being stuck in one place all the time isn't for me. I'm at my best when I can move around freely, finding out more about different people, places, and cultures.
Working as a therapist also means having to leave myself behind, so I can focus completely on my clients. But as a lively person with a naturally outgoing personality, this takes a lot of mental energy.
I also have a strong need for intellectual stimulation, and an unquenchable thirst for learning. As much as I love my street-food business, it doesn't provide much opportunity for either. It also involves very long days, and hard physical work that isn't sustainable for me in the long-term.
I feel constantly drained and exhausted from everything I've had to do in order to bring in money during the pandemic.
What would you like to be doing instead?
I've faced lots of challenges in my life, and I'm used to overcoming obstacles and defying expectations.
That means I've got a wealth of varied experience to offer – not to mention well-honed interpersonal skills, and bucket-loads of energy and enthusiasm!
But I feel that I haven't had the right amount of time or scope to develop as a person. So I want to give up therapy and find fulfilling, travel-based work that will provide freedom and stimulation in every area of my life – intellectual, emotional, mental and physical.
I also want to spend my time making meaningful connections and having fun completely as myself.
Ideally, there would be plenty of scope for me to learn and grow, whilst engaging with others as part of a friendly team.
There are lots of ideas I'd like to explore, such as working on a cruise ship as a shore excursions manager, and working overseas in a wellness resort.
What's the biggest obstacle in your way?
I'm scared that time is running out for me to reach my full potential.
I want to 'level up' my life with fulfilling work I love. But because I'm over 50, people either don't take me seriously, or they expect me to want to slow down.
Careers that incorporate lots of travel are often junior-level, aimed towards younger people who have yet to settle down or start a family. Clearly, I don't meet that particular brief.
On the rare occasion that I do find a role I'm interested in, I'm instantly rejected. Recruiters expect to see a linear, clearly-defined career path from candidates of my age, with a wealth of industry experience. There's also an added expectation that I'll want to be sat behind a desk directing others, instead of being in the thick of the action myself.
Meanwhile, I'm constantly making new connections, but I struggle to meet people who are in a position to help me. They're either too senior, or they're at a level that means I have more to offer them than they do me.
The last thing I want to do is admit defeat. But it's got to the point where I can no longer see a clear way forward.
No matter how hard I try, I'm not making any progress with my dreams, and I haven't got long before people will start expecting me to retire from work altogether.
How do I stay focused and committed to my dreams of a fulfilling, hands-on career, when it feels like the clock is ticking against me?
Can you help Jac?
Have you been in a similar situation, or are you in the same boat right now?
How do you think Jac could move her shift forwards?
Do you know anyone she could talk to?
Share your thoughts in the comments below and click the thumbs-up button to show your support.