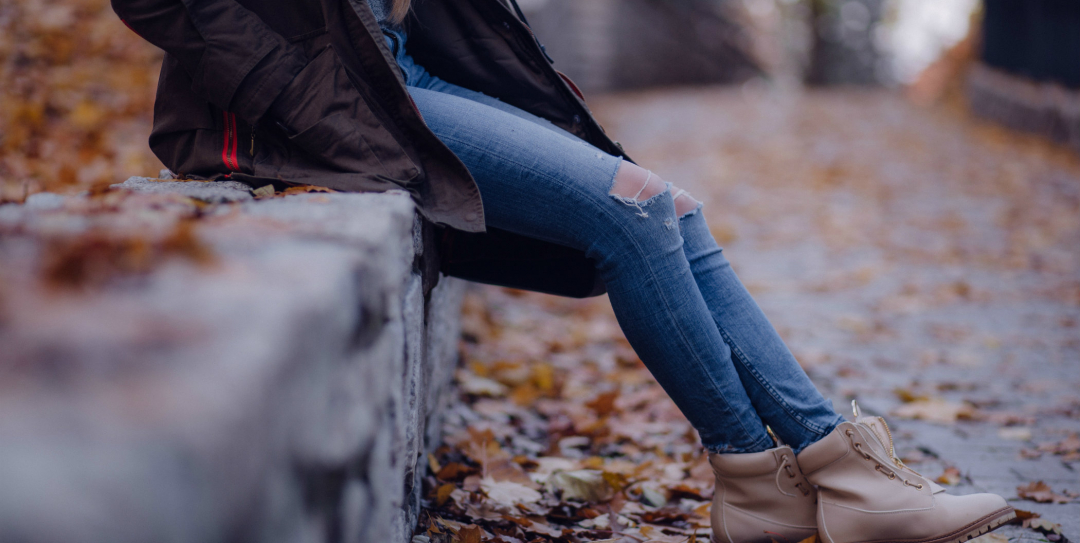 Corinne's feeling the effects of a "shallow, meaningless" job: run-down, irritable, and resentful. But following her dreams could cost her family a lot. How can you justify a risky career change when you have responsibilities to take care of?
What's your career history and current job?
I'm a senior advertising executive and public relations manager for a branding and communications company.
I started out as a PR girl for a beverage brand in the mid-90s – yes, I was that girl – and I've been in my current role for the last six years.
How do you feel about your work?
If I were a man in an old black and white film, I'd be the one at the bar at 5.05 p.m. every day, drowning his sorrows in bourbon and grumbling at the bartender.
I dread Mondays. I dread Tuesdays even more. My colleagues are polite and friendly, but they're not people I want to spend this much time with.
And the work itself? I'm going to come right out and say it: it's a disgrace that I get paid as much as I do. Honestly, I make an unforgivable amount of money for the work I do – and that's not to say our family is well off.
It's just that my work makes so little difference to anything that matters.
My husband is a special needs teacher, and he comes home from work every day knowing that somewhere out there are ten children who are just a little bit better equipped to deal with life, because he showed up for work that day.
I come home from work and I know that at the end of the year, my boss is going to have a nicer car, and maybe some more people are eating a different brand of sugary cereal. Or this hairdressing company cut more hair than that other one.
It's a stressful job, it's exhausting, and it's meaningless.
I'm ashamed of what I do, a lot of the time. I hate meeting new people these days, because you just know the inevitable question is approaching... "So, what do you do?"
My job sounds frivolous and shallow, and it's not even half as much fun as it was when I was 25 and deeply motivated by free makeup and alcopops.
What would you like to be doing instead?
Gosh, just about anything, really!
I've got this little business idea that's been brewing since my daughter was born – unfortunately I was so giddy and terrified as a first-time mum that I didn't do anything about it during my maternity leave. And now it's a bit too late, really – my daughter's at school, I'm back at work, and I don't have the time, money or headspace to make a go of it at all.
I do think about it often, though – being my own boss, learning to run a business, making a difference to new mothers around the country… and it sounds marvellous.
What's the biggest obstacle in your way?
It would just be too much of an impact on my family.
The idea of doing something I really enjoy sounds wonderful. But I'm a 37-year-old woman with a 5-year-old daughter, and I'm the primary earner in our household. We have a mortgage. My husband is a third of the way through a part-time Master's degree, alongside a demanding job as a teacher in a special needs school.
My husband knows how unhappy I am at work, and he's incredibly supportive of my ideas about making a career change.
I'm ashamed to admit: I have a feeling that part of the reason he's so vocal about his support for me making a move is that a few months back I called him a 'freewheeler' during a fight about money.
It's awful, because I simply adore seeing him studying and doing a job he's so terribly passionate about. But subconsciously, I think I'm growing resentful that he gets to enjoy himself while I work in a job that saps all the goodness out of me in order to support us. I really don't want to feel that way anymore.
And then there's my daughter, Fiona. I want her to grow up knowing that you don't have to box yourself away doing something you hate in order to make a living. I don't want to her to grow up seeing Mummy all bitter and stressed out. I want her to learn how to forge ahead and blaze her own trail, and to know that you don't have to go with the flow if the flow doesn't work for you.
I want her to know all this, and I want my husband to have a wife who's energetic and inspired and happy; when I think about my family I feel so passionately that I have to do this, to go after what I love.
But then I'll open my e-mails and there'll be a notification from our mortgage lender, or the tax office will call, and all my big dreams and plans and strong feelings just disappear again.
It's not as though we have a big house we could downsize, or as though Fiona's at some fancy private school and we could sell her pony for some extra cash.
It feels like it all comes down to a choice to make: my own fulfilment, or my family's future.
Or is there something else, perhaps, that I'm not seeing?
Can you help Corinne?
Have you been in a similar situation, or are you in the same boat right now?
How could Corinne move forward with her shift?
Do you know anyone she could talk to?
Share your thoughts in the comments below and click the thumbs-up button to show your support.