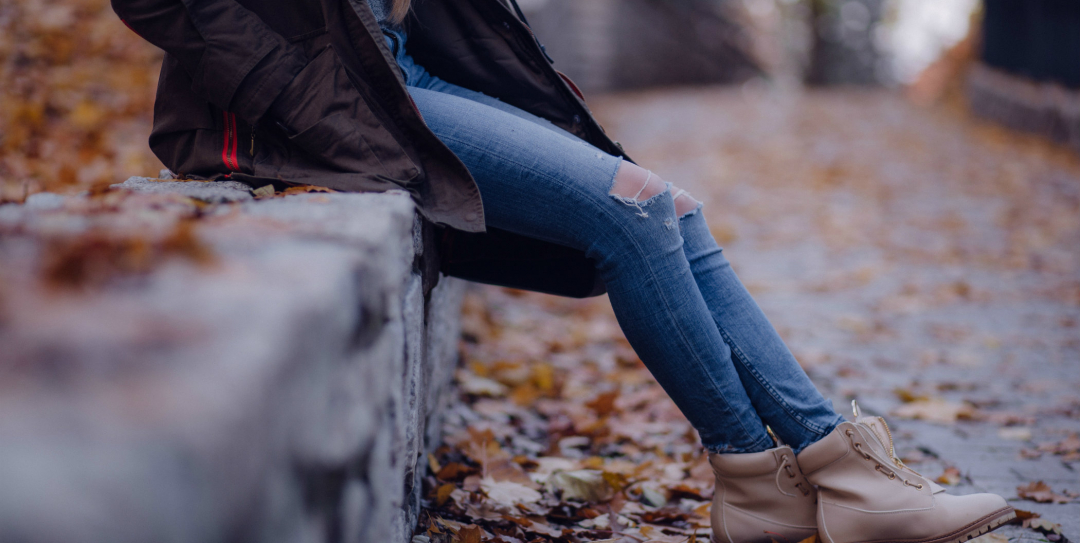 After years of working in a toxic environment, Ruby's started to believe the inner voice that says she isn't good enough for anything else. How do you begin the career you've been dreaming about, when you've convinced yourself that you haven't got what it takes to succeed?
What's your career history and current job?
For the past 13 years, I've been working as a receptionist in a corporate office.
I originally wanted to start a career in graphic design.
But I studied office administration at university, because I thought that would help me start a stable career, learning transferable business skills that could be used in lots of different ways.
How do you feel about your work?
I enjoy being able to help people.
Solving problems makes me feel as though I'm doing something worthwhile, and over the years I've built a reputation as the 'go-to' person in the office.
But unfortunately, that reputation also means I'm constantly taken advantage of.
My desk has become a dumping ground for work nobody else wants to do, and I get a lot of extra jobs that have no relation to my official 'receptionist' title.
For example, I was recently asked to take over managing the entire office, but without any extra pay or a new title to show for it. I have no power to change anything I'm responsible for, which is frustrating.
I feel angry and resentful about the fact that I'm expected to do so much work, for no recognition or reward. I've tried discussing the situation with my manager, but I'm shut down every time.
I'm desperate to leave this toxic environment, and start something new.
What would you like to be doing instead?
I want to do work that allows me to be creative, and that I can control.
I enjoy challenging myself to create new things in my free time. I've written lots of fictional stories, and I also design book covers.
In an ideal world, I would do those things for a living, perhaps also designing cards and graphics to sell online.
I love learning languages, so I've also thought about incorporating some translation work here and there.
I get a buzz from learning and doing different things, so ideally there would be lots of flexibility, both in my working hours, and in the work itself. I love the idea of no two days being the same!
What's the biggest obstacle in your way?
I don't believe that I'm capable of making the changes I want.
My self-esteem has dwindled away to nothing, after spending so many years in a work environment where no-one listens to me, and I'm constantly dumped on.
Every time I think about starting the career of my dreams, a little voice tells me I'm not talented or clever enough to succeed, and that all my ideas are silly and unworkable.
In the past, whenever I've plucked up the courage to share stories I've written online, they have received fantastic reviews. I still get messages from some readers, begging me for the next instalments!
That makes me feel great, but then the negative self-talk starts up again, telling me I'm not good enough to earn money from my writing. That makes me lose the motivation and discipline to write anything more.
I've also taken web development and design classes, which I've enjoyed doing. But when I look at jobs in those areas, I feel disheartened.
No matter how much I learn, it's never enough. Employers always seem to want more experience, or advanced qualifications I can't afford to take.
I keep telling myself that I'll save a chunk of money, so I can take extended time off work and come up with a concrete plan of action. In reality, I don't earn enough to save anything, and I've got bills to pay, so I keep trudging on.
Somewhere deep inside, I know I'm capable of so much more. But I've started to believe that I don't deserve anything better.
How do I turn my negative self-talk into a positive plan that leads me to the dream career I'm longing for?
Can you help Ruby?
Have you been in a similar situation, or are you in the same boat right now?
How do you think Ruby could move her shift forwards?
Do you know anyone she could talk to?
Share your thoughts in the comments below and click the thumbs-up button to show your support.